Grants Pass' Roving Gallery Party & Art Walk
---
>> Return to This Month's Artwalk
First Friday ~ August, 2011


The Firehouse Gallery
214 SW Fourth Street
5419567339

Regional Artists
Southern Oregon Art Show

The 63rd Southern Oregon Art Show
A community art show open to all Southern Oregon artists featuring entries from all ages and skill levels. Categories include watercolor, painting, photography, drawing, pastel, printmaking, sculpture, ceramics, and mixed media.

The show is judged rather than juried, but "People's Choice Awards" will also be given, so come and vote for your favorite piece in the show!




In the Small Business Development Center:


Join the SBDC as we showcase clients' products, and see "entrepreneur art" to discover how these clients' creativity, imagination, and resourcefulness can turn a business idea into a functional artistic design. The SBDC is hosting its monthly local entrepreneur showcase—outside this time—in the parking lot of the FireHouse Art Gallery. Join us for an artistic showcase, and help us support local entrepreneurship!


Gallery One
229-B SW G St.
5414791218

Darci Spetter
Featured Artist

We are happy to have Darci Spetter as our featured artist for August. Spetter's technique adds passion and excitement to her subjects, many being horses.

Darci attended the California College of Arts and Crafts and obtained her degree in Fine Art from UC Santa Barbara.

Also on display will be "No Big Deal." an exhibit of small works of art no larger than 8"x10"executed by Gallery One artists.
 


Grants Pass Museum of Art
229 SW G Street
5414793290

Deanna Marsh
Vibrant Earth

Featuring a stunning collection of steel and kiln-formed glass sculptures and hand-beaded tapestries.

"Within each sculpture, I am building a dialogue between ancient and modern materials. I want to take my viewers to the first glimpse of sunlight, lake, or river from deep within the forest." ~Deanna Marsh

2nd Wednesday Sketch Sessions 7-9pm and 2nd Friday Poetry Sharing 7-9pm at the museum Children's Summer Art Classes July through August.



Grants Pass Arts & Fair Trade
229-A SW G Street
5414720643

Thalia Truesdale
Fiber Art

We are happy to present Thalia Truesdell at the HomeGrown Gallery in August. Thalia is an innovative fiber artist specializing in richly colored and textured tapestries.

Jeanette Dewey will provide music for the evening. She is an accomplished musician on the digital accordion. Jeanette's music focuses on a variety of jazz, swing and blues.

Special discounts are available throughout the summer from selected artists in residence.



The Glass Forge
510 SW G Street
5419550815

Brian Parris
Reflections

Brian Parris will be performing his "Reflections" show in the main gallery at the Glass Forge. Watch live glass blowing demonstrations to the sounds of Brian's popular musical review for an enriching summers eve experience. Bart King will also be with us signing his books. He is the author of "Big Book of Boy Stuff". See him at bartking.net


Rogue Coffee Roasters
237 SW G Street
5414766134

Bernie Conrad | Judy Davidson
Paintings

"This First Friday at Rogue Coffee Roasters! We are blessed to have the large and colorful oil paintings of Bernie Conrad, the expressive and alluring mixed medium paintings of Judy Davidson, and the uplifting and positive music of Antonio Melendez. Come get your fill of love and coffee. Antonio will be performing from 6:30 to 9pm with special guests Lex Mainard and Vincenzo Cangilose.

Thank you for being our Community!!"


La Bella Casa Design
212 SW 6th St
5414729292

Janise Rust-Pratt
Ceramics

Ceramic Art by Janise Rust-Pratt. Janise is a southern Oregon native and finds inspiration in the natural beauty and grandeur that surrounds us here in the Rogue Valley.

"When I begin a piece, I'm always fascinated to see where the clay will lead me. I love the individuality each has and I always feel a sense of excitement as they come out of that firing!"

We look forward to seeing you this evening!



Blondie's Bistro
226 SW G Street
5414790420

Shannon RiverRain
Tropical

Featuring local artist, Shannon RiverRain with her enchanting tropical work.

Retail Wine Inventory Sale, Check out the new Martini menu; many new refreshing & exotic choices, Great Dinner Specials + fabulous menu items; Macadamia Encrusted Halibut, Seared Ahi, Vegan Sampler Platter, & more. Take a Break at Blondies'!

1st Fridays can be very busy so come in & relax, it's worth the wait!

Fine Food, Art & Wine & Spirits at Blondies'



Oregon Outpost
147 SW G Street
5414712918

Barbecue Time!


Summer B.B.Q. ideas! Come taste our wonderful grilling sauces and spice up your summer grill. Girardet will be pouring their splendid wine one of our favorite wines. Last time at our old location we're moving to a beautiful new location at the corner of G & 5th, the old Cat & Fiddle building.


6th Street Coffee & Deli
208 SW 6th St
5414720807

Ken Sharrow
Paintings

Our featured artist, Ken Sharrow began to paint at 11 years of age. He is self taught with a God-given talent. Although Ken has never been to China, he is inspired by the Asian people and water scenes. Ken has shown his oil paintings in the Addy Gallery in San Francisco's Fisherman Wharf.

We will be entertained by our friends Mark Fontaine and Ron Fergusen on guitar and vocals. Stop by and enjoy an evening of fun and culture. Proudly serving "Rogue Coffee Roasters" coffee by our friends Jeremy & Don.



The Kitchen Company
301 SE 6th St
5419555311

The Amazing Vitamix Blender
Fruit Smoothies

The hot weather is finally here! To cool things off, The Kitchen Company is making Fruit Smoothies using the amazing Vitamix blender. Stop by for a taste!


Heartsong
224 SW 6th St
5414716394

John Torre & Friends
Drums & Drumming

HeartSong will be hosting a drumming demonstration by John Torre and Friends. Come celebrate with us and hear these amazing handcrafted African Tongue Drums that are made locally. These unique drums are beautiful, functional and fit many styles. Participation is encouraged! To celebrate this event and the love of drumming, all tongue drums on display will be discounted. Come by and enjoy the good vibes in our new location!


Plaza Sewing & Vacuum
311 SE 6th St
5414795757

Fabric Art:
Materials and Supplies

Get ready to exercise your talents as you create beautiful fabric art! We have a new selection of fabrics, patterns and quilts on display to make the most of your artistic talents. Sign – up for one of our new fall classes we have the new schedule available now. And be sure to check out our specials of the week!.


Elegance Lamps & Lighting
321 SE 6th St
5414760570

No Artist Scheduled
Wine Tasting

Sunny and Brian Wilson will be pouring a selection of wines from Foris Vineyards (Brian is the winemaker) and Cuckoo's Nest Cellars (Sunny and Brian's winery). There will be a great variety of taste tempters.We will be showcasing a new collection of vintage costume jewelry from a local estate. Tasting Fee $10
Shop River Rock
966 SW 6th St
5419565260


Wine Tasting

Special wine tasting event featuring Hellgate Cellars, one of our featured and most popular wines at ShopRiverRock. We are pleased to welcome Don Stevens from Hellgate Cellars from 6 to 9pm. Take time to meet our featured local artist!
The Boardroom
1867 Williams Hwy
5412442650

Brian Dierks
Photography

Join us for a relaxing evening of food, music and stunning photography by Brian Dierks owner of Brian Dierks Photography.

The Boardroom offers full and part-time offices, meeting rooms, a live receptionist and more. We're located a half mile south of the Rogue River on Williams Highway.
TheBoardroomSuites.com


The Redwood Tower
306 NW 6th Street
5414175263


Book signing with Rick Steber

This First Friday we welcome Oregon author Rick Steber. Rick has written many popular titles, including Buy the Chief a Cadillac, Secrets of the Bull, Forty Candles on a Cowboy Cake, and his newest release, Caught in the Crosshairs. He is also the author of the Tales of the Wild West Series. Rick will also be joining us for a book signing/reading on Saturday at 10 am. Please join us for this special event!


Aquarius Books
528 NE E St
5414794000

SuZan Schrader | Hilarey Walker
Multimedia Creations | Aboriginal Masks

Meet SuZan Schrader, as she shares her beautifully inspired multi-media creations. The stunning Aboriginal Animal masks of Raku Artist Hilarey Walker will also be on display.

Meet Mychal-Ana Abbott, as she reads and signs copies of her first book, The Kingdom of Day, an instant best seller, which debuted #5 on the worldwide charts to critical acclaim.

Aquarius is honored to have internationally recognized musicians Paradiso and Rasamayi meeting and greeting everyone this evening. They will be playing in concert at Aquarius Saturday evening August the 6th. They will also be offering a sound healing workshop and private sessions this weekend, contact Aquarius for details.

First Friday festivities begin with a traditional Drum Circle, from 4-5:30 pm.
 
Return to Current Art Walk
Legend:


Musical Entertainment


Literary Event


Refreshments Served


Alcohol Served


SALE!
---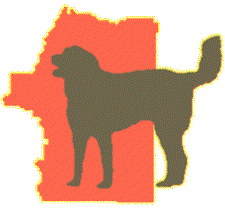 Jo Co Spay Neuter Fund
help us help them


---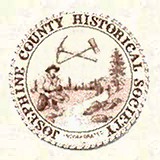 Don't know much about history?
Visit the Josephine County
Historical Society!
---
Southern Oregon
Business & Pleasure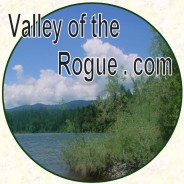 Events & Celebrations
Arts & Entertainment
---