Thalia Truesdale
Fiber Art


We are happy to present Thalia Truesdell at the HomeGrown Gallery in August. Thalia is an innovative fiber artist specializing in richly colored and textured tapestries.

Jeanette Dewey will provide music for the evening. She is an accomplished musician on the digital accordion. Jeanette's music focuses on a variety of jazz, swing and blues.

Special discounts are available throughout the summer from selected artists in residence.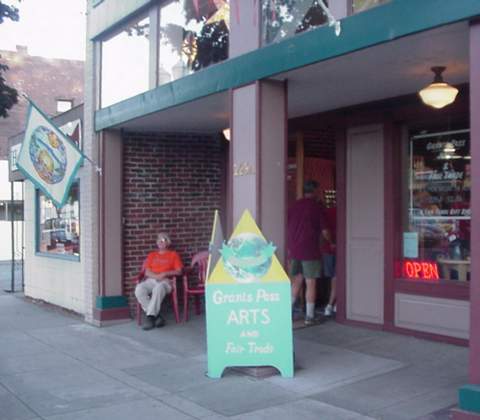 Grants Pass Arts & Fair Trade
229-A SW G Street
5414720643