Grants Pass' Roving Gallery Party & Art Walk
---
Return to Art Walk Map >>
<< View Previous Art Walks
First Friday ~ September, 2011


The Firehouse Gallery
214 SW Fourth Street
5419567339

Rich Bergman
Light in a Box

Corvallis photographer Rich Bergeman exhibits a series of pinhole photographs taken of Oregon scenes. The images were produced using a camera made from a wooden cigar box and are printed using the traditional platinum process.

In the Community Exhibits Room..."Portraits of Unloved Vegetables" by Catherine Krois.


Gallery One
229-B SW G St.
5414791218

Featured Artist: Jan Lacy
Ancient Forms

Gallery One is pleased to have Jan Lacy as our featured artist for September.

Jan is presenting her newest project " Ancient Forms" inspired by archeological finds of Mediterranean vessels. Jan has worked for over seventeen years on smaller projects and has enjoyed this new challenge of building large pots by adjusting individual coils stacking and controlling the emerging shape. Each pot shows an inlay of colors to produce texture and shades of granite.

Also, our "No Big Deal " show continues with many new exciting additions.



Grants Pass Museum of Art
229 SW G Street
5414793290

Deanna Marsh
Vibrant Earth

A stunning collection of steel and kiln-formed glass sculptures and hand-beaded tapestries.

"Within each sculpture, I am building a dialogue between ancient and modern materials. I want to take my viewers to the first glimpse of sunlight, lake, or river from deep within the forest.-"Deanna Marsh

Artists' Studio Tour September 10th & 11th. Visit eleven Art Studios throughout Grants Pass and North of Grants Pass. Artists are inviting visitors a behind-the-scenes view of how their work is created. This is an opportunity for you to visit art studios that are rarely open to the public. This years Event Studio is Marzi Sinks. See artisans at work on the hour promptly. Please support artists in our community. Tickets for two-days are $12 at Chet's Garden Center and the Museum.

2nd Wednesday Sketch Sessions 7-9pm

2nd Friday Poetry Sharing 7-9pm



Grants Pass Arts & Fair Trade
229-A SW G Street
5414720643

Bonnie Carmack | Jean Robertson | Linda Smiley
Jewelry Artists

Jewelry artists will be featured at HomeGrown Gallery on First Friday. Bonnie Carmack of Bonnies Bling will show her full line of colorful fused glass jewelry. Jean Robertson of Art Enticements creates up-scale jewelry with pearls and vintage electronic components. Linda Smiley of Rogue River Pottery has developed a beautiful line of light weight ceramic earrings on sterling silver. Meeting the artists will be a treat for everyone, and will give you ideas for holiday shopping or just special self indulgence.

The tapestries of Thalia Truesdell continues to be on display.

Brian Alec Thom will provide an ambient atmosphere with music especially selected for the Autumnal Cycle.



The Glass Forge
510 SW G Street
5419550815


Glass Blowing Demonstrations

Glass Forge presents live glass blowing demonstrations for your entertainment on First Friday. This is always interesting and fun for everyone! Com in as see all the beautiful hand created items at the Glass Forge.


Rogue Coffee Roasters
237 SW G Street
5414766134

Karen O'Brien | Mike Williams
Mixed-up Media | Magical Himalayas

Greetings friends and family, First Friday is upon us once again and we are excited to share more local art and music. This Month we will be featuring Local Mixed Medium Artist Karen O'Brien. Karen likes to call her art an evolution of "mixed - up" media. Karen's work now includes mixed media acrylic painting, collage, assemblage pieces, teddy bears and dolls with a nostalgic, whimsical feel.

We will also have stunning photo work by Mike Williams who has traveled the world with his camera and has captured life in the magical Himalayas.

Providing the audio art for the night will be local group calling themselves "Mishkin". Featuring a lead singing upright bassist, this group beautifully performs folk hits and originals.

Come support local living and celebrating at Rogue Coffee Roasters. We will be happily serving our community from 6-9pm.
 


La Bella Casa Design
212 SW 6th St
5414729292

Ken Sharrow
Paintings

This Friday we will be hosting a local artist Ken Sharrow. Ken began to paint at 11 years of age, he is self taught with a God given talent. Although Ken has never been to China he is inspired by Asian people and water scenes. Ken has shown his oil paintings in the Addy Gallery in San Francisco's Fisherman's Wharf. Come join us for his beautiful works, some refreshments and good old visit!


Blondie's Bistro
226 SW G Street
5414790420

Local Art & wine tasting


Fine Food, Art, Wine & Spirits at Blondies'

Tonight's FIRST FRIDAY will be featuring: Local Art , Wine Tasting with Melrose Vineyards , Check out the new Martini menu; many new refreshing & exotic choices… Great Dinner Specials + fabulous menu items; Macadamia Encrusted Halibut, Seared Ahi, Vegan Sampler Platter, Kung Pao Chicken & more … Take a Break at Blondies'!

1st Fridays can be very busy so come in & relax…It's worth the wait!


Artistic Elements
208 SW G Street
5414500155

Bruce Hansel | Connie Simonsen | Barbara Burnett


In our Gallery this month we have a show featuring artwork from various local artists, including oil paintings by Bruce Hansel, silk dye paintings by Connie Simonsen, and mixed media by Barbara Burnett. Enter the drawing for a chance to win a free workshop/class or a $25.00 gift certificate! Come check us out in the Town Center Plaza!


Oregon Outpost
147 SW G Street
5414712918


New Location!!!

This First Friday is a VERY SPECIAL for us at the Oregon Outpost. We're open in our new location at 147 SW G Street, and we've joined with our sister store, Primrose Lane, now all under one roof!

On this special occasion, Zena with Robert Rothschilds will be sampling some of their great products. We'll also have complimentary wine samples to enjoy. Come join us for an exciting evening!



Sandi's Candies
145 SW G Street
5419559112

Jeffrey Jay
Portraits

Please join us at Sandi's Candies to view our featured artist Jeffery Jay. Jeffery creates realistic Animal portraits, Family portraits and Custom Murals. Some of his work will be on display and for sale at Sandi's Candies for the month of September. Jeffery Jay is having a drawing for a free 8 X 10 Portrait September 2nd. Come in and ask how you could win!


6th Street Coffee & Deli
208 SW 6th St
5414720807

Marilynn Anderson
Paintings

Marilynn Anderson has been painting for almost 20 years. Her favorite subjects feature the play of light and color heightened by imaginary natural settings. Her philosophy of art is founded on the principal that conventional beauty is every bit as valid as obscure subjects that pretend to mystify the "unenlightened." Her art is designed to just be fun and entertaining. Watercolor prints are always available from the current collection of originals.

Mackenzie Parks, local singer and songwriter has been playing the guitar since she was 12 and has written more than 30 original songs. She has performed locally and was a featured artist with the Grants Pass Orchestra.

We proudly serve Rogue Coffee Roasters coffee. Please join us on 1st Friday Art Night to support our exceptional community!



The Kitchen Company
301 SE 6th St
5419555311


A Taste of Summer Harvest

The Kitchen Company invites you in for a taste of the summer harvest. We wil feature corn in a variety of ways. We carry a large supply of "Corny" gadgets for your cooking and canning needs.


Heartsong
224 SW 6th St
5414716394

Judy Davidson
Spirit & Nature

If you enjoyed Judy Davidson's "Coffee Paintings" last month at Rogue Roasters, you will be delighted with her new series this month at Heartsong!

This series explores the exciting elemental essences of Spirit and Nature that reflect our own unique experiences of life. These small paintings are large in color, form, motion and emotion. Stop in and meet Judy and see her innovative art.

And in case you haven't heard, we are now offering gifted readers and psychics every Saturday. Come, take a look at the list and schedule an appointment.



Plaza Sewing & Vacuum
311 SE 6th St
5414795757


Quilts & Quintet

Plaza Sewing Center proudly presents the Rogue Brass Quintet playing in front of the store! Their music is special. There is a new window display by the American Sewing Guild and sample quilts inside for your enjoyment. Be sure to check the Friday Nite special while you enjoy this beautiful quilt display.


Elegance Lamps & Lighting
321 SE 6th St
5414760570


Wine Tasting Event

Erika Balbier, form Domaine Selections, will be pouring a wide variety of Spanish wines. Should be a very tasty and economical evening! Don't forget to purchase yur tickets for the Wine Stroll on September 17th.

Tickets for this years Tap Walk are one sale now! Only 300 tickets are available, so don't delay. $10 tasting fee.



The Redwood Tower
306 NW 6th Street
5414175263


Author Fair

Oregon Books & Games is delighted to host an author fair featuring over 20 authors from our area. The event will be held at Oregon Books & Games Annex in the Redwood Hotel, next to the 'D' Street Dutch Brothers Coffee House.

Scheduled for the same night at the Redwood Hotel will be wine tasting and music.

Please join Oregon Books & Games in welcoming authors: Abbott, M. N.M: The Kingdoms of Day , Ball, Donald: Scenic Route, Toll Road, Twisted Road Home, Buchanan, Larry & Gans, Karen: The Gift of El Tio, Coogle, Diana: An Explosion of Stars, Living with All My Senses, Coon, Dianne: Nerual's Adventure and the Greatness of Agnes, Cournoyer, Cynthia: What About Immunizations?, Dreben, Steve: Compromised Positions, Murder of Kaelin, Edwards, Ira: Honest Nutrition, Pre-Pain, Ellingson, Dennis: The Godly Grandparent, God's Healing Herbs, God's Wild Herbs, The Painted Hills, Linkhart, Shirley Gooch: No Accounting for Murder, White Water Bar & Grill, Aftershocks, Lewis, Ken: Little Blue Whales, The Sparrow's Blade, Maxner, Pearl: The Bitterness Tree, The Hawaiian Bat, Luna's Thanksgiving Prayer, Mammals of the Rogue River, Pettit, Carol Jo: Lies of Mercy - Lies of Grace, Reynolds, Judy: Once Upon a Vine, Reynolds, Pilar: Alone in the Crowd, Rogers, J. D.: Ramblin' Rants and Doggie Tales, Rothrock, Virginia (McKimmy, Mary): Hangtown, Sheahan, Robynn: Storm of Arranon, Showalter, B.K.: Cash $cow, Smedes, Marty: Fanny the Fanciful Frog, Goldie Bear and the Three Lockes, Wild Marbles, Snell, D.L.: Blood Lite, Blood Lite II: Overbite, Demon Days, Elements of the Apocalypse, Hourglass, Roses of Blood on Barbwire Vines,The Undead, Turney, Russell: Tough Justice, Whittemore, William Stewart: But Who Do You Say That I Am?, Ransomed



Majin
116 NW D. St.
5414151607

Scott & Mandee Prulhiere
Pottery

Corner of 6th and D next to Bluestone Bakery & Coffee shop. Majin" welcomes Scott and Mandee Prulhiere of "Prulhiere Pottery". They are showing beautiful, unusual and useable hand-thrown and carved pottery. You will see jewelry containers, cups, bowls, jars and decorative Raku, a form of Chinese pottery.

Also see works in Photography by Tim Bullard, stone carving by "The Stone Carver" Dale Badker, and hand sculpted, fine painted artisan jewelry and unusual graphic arts by "Debbie".

Nielsen Watercolors
540 NE E St.
5414765326

Student Exhibit


Once again, Nielsen Watercolors is proud to present an exciting display of student artwork. See how the students have used the techniques learned in class and applied them to their own original pieces of art.

Participating students include: Nancy Allison, Dorae Bowen, JoAnn Button, Joyce Cannon, Sharon Carter, Marcia Cottrell, Terri Currie, Dolores Dapkus, Dusty Friedman, Nancy Graham, Sherry Johnson, Connie King, Suzy Leatherman, Tonia Mahnken, Iva Moynihan, Elaine Mulrooney, Bill Owen, Barbara Payne, Lee Remedios, Karen Simpson, Jill Spilker, Judy Strode, Margaret Valvo, Marla Vidrinskas, Janice Barnes Webb, Mary Wineteer, Shelley Woodhouse and Marianne Nielsen.

Be sure to enjoy homemade cookies and take time to vote for your favorite painting.

Click Here to revist LAST MONTH'S Art Walk!
Legend:


Musical Entertainment


Literary Event


Refreshments Served


Alcohol Served


SALE!
---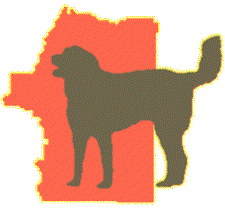 Jo Co Spay Neuter Fund
help us help them


---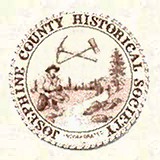 Don't know much about history?
Visit the Josephine County
Historical Society!
---
Southern Oregon
Business & Pleasure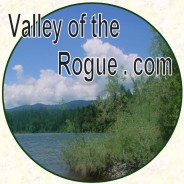 Events & Celebrations
Arts & Entertainment
---