Karen O'Brien | Mike Williams
Mixed-up Media | Magical Himalayas


Greetings friends and family, First Friday is upon us once again and we are excited to share more local art and music. This Month we will be featuring Local Mixed Medium Artist Karen O'Brien. Karen likes to call her art an evolution of "mixed - up" media. Karen's work now includes mixed media acrylic painting, collage, assemblage pieces, teddy bears and dolls with a nostalgic, whimsical feel.

We will also have stunning photo work by Mike Williams who has traveled the world with his camera and has captured life in the magical Himalayas.

Providing the audio art for the night will be local group calling themselves "Mishkin". Featuring a lead singing upright bassist, this group beautifully performs folk hits and originals.

Come support local living and celebrating at Rogue Coffee Roasters. We will be happily serving our community from 6-9pm.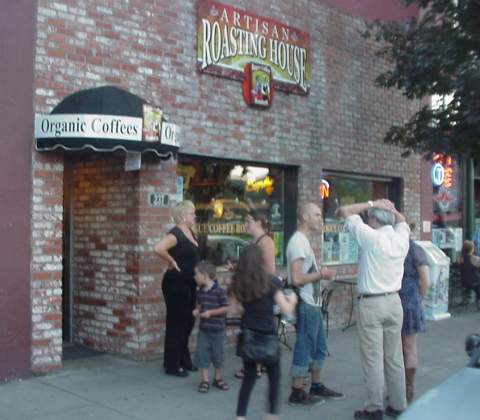 Rogue Coffee Roasters
237 SW G Street
5414766134