Bonnie Carmack | Jean Robertson | Linda Smiley
Jewelry Artists


Jewelry artists will be featured at HomeGrown Gallery on First Friday. Bonnie Carmack of Bonnies Bling will show her full line of colorful fused glass jewelry. Jean Robertson of Art Enticements creates up-scale jewelry with pearls and vintage electronic components. Linda Smiley of Rogue River Pottery has developed a beautiful line of light weight ceramic earrings on sterling silver. Meeting the artists will be a treat for everyone, and will give you ideas for holiday shopping or just special self indulgence.

The tapestries of Thalia Truesdell continues to be on display.

Brian Alec Thom will provide an ambient atmosphere with music especially selected for the Autumnal Cycle.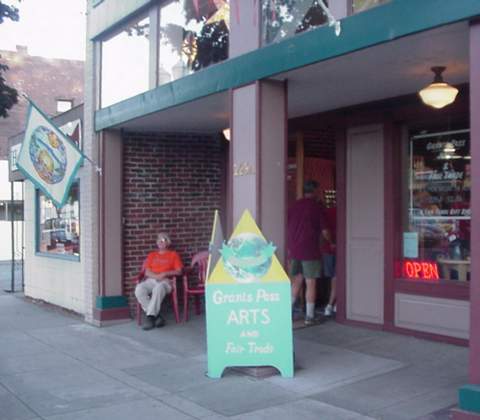 Grants Pass Arts & Fair Trade
229-A SW G Street
5414720643