Grants Pass' Roving Gallery Party & Art Walk
---
>> Return to This Month's Artwalk
First Friday ~ March, 2011


The Firehouse Gallery
214 SW Fourth Street
5419567339

Paul LaJeunesse
Rhythms of Structure and Space

Paul LaJeunesse is a realist landscape painter whose work deals with symbiotic relationships of light, space and structure. He attempts to create, in his viewers, the sensation of being present in the space of the imagery. This body of work of the Icelandic landscape brings to focus patterns and quality of light found throughout the multifarious elements of the landscape to create an underlying structural unity.

In the Community Exhibits Room....artwork created by students at Fleming Middle School.




Gallery One
229-B SW G St.
5414791218

Featured Sculptor
Jan Van Ek

Jan Van Ek graduated from OSU with a B,F.A. in sculpture. After spending 22 years in Denver Colorado and gaining national recognition for her equine bronze she returned to Oregon with her son and husband. Her most recent accomplishments include "Best of Show" at the Western States Art Expo and the American Academy of Equine Arts Founders Award for "Excellence in Sculpture". The show runs from March 1- March 12. Also showing at the gallery is a Women's History month art show with the gallery artists participating.


Grants Pass Arts & Fair Trade
229-A SW G Street
5414720643

Grants Pass Arts & Fair Trade
is breaking with tradition during March!


Grants Pass Arts & Fair Trade is breaking with tradition during March. None of the featured art will be offered for sale. During Women's History Month the Home Grown Gallery is honored to present examples of quilting, weaving, spinning, embroidery, cross stitch, knitting and crochet. Many of the Rogue Valley women have won honors at juried shows around the country for their textile work. It is truly awe inspiring to see the precision, patience and hours of work dedicated to these timeless art forms.




Blondie's Bistro
226 SW G Street
5414790420

Ashley Owen
Recent Work: Realism to Impressionism

Fine Food, Art & Wine at Blondies' Great Food, Fine Wines & Fabulous Martinis!

Tonight's FIRST FRIDAY will be featuring: * Ashley Owen, So. Or. Art Academy student displaying recent work; Realism to Impressionism in varied mediums *

In-house wine tastings to introduce our Retail Wine Sales

* Great Dinner Specials + fabulous menu items; Macadamia Encrusted Halibut, Seared Ahi, Dano's Green Peppercorn Steak, Vegan Sampler Platter, Kung Pao Chicken & more… *

Great wine list with many local Oregon Wines! Take a Break at Blondies'!


Oregon Outpost
147 SW G Street
5414712918




At the Oregon Outpost we know berries are not just for jams! Come and sample some of Oregons wonderful berry products. They are truly delicious! Cathy from Troon Vineyards will be joining us with complimentary samples of Druid Fluid Red & White, Spirits of the Rogue and Old vine Meritage. Come try their great wines! Our winter clearance sale is in full swing – choose from lots of super sweatshirts and jackets at great prices!


6th Street Coffee & Deli
208 SW 6th St
5414720807

Becca Edmunds Kimzey
Untitled Exhibit

6th Street Coffe & Deli,(formerly known as the Etheral Café is pleased to present artist Becca Edmunds Kimzey. Becca's artistic experience began in Mrs. Cleveland's third grade classroom that she attended at Chatsworth Elementary School. As most teachers do, Mrs. Cleveland had time each week for art. It was Becca's favorite time in class, Mrs. Cleveland saw that for a 7 year old her artwork was particularly good She decided to enter one of her pictures in an art contest. It won 1st prize. Mrs. Cleveland notified her parents and told them that they should cultivate this talent by signing her up for art lessons. Becca has been involved in the field of art every since.

Our featured musicians , Jani (sax and clarinet), Barney Paul (lead guitar), Bruce McKearn (vocal & bass) And Chio Gomez formerly with Dick Clark Productions (drums & vocal) will be performing tunes from the 40s, 50s and 60s including light jazz and country. Please stop in for an evening of fun and entertainment.


The Kitchen Company
301 SE 6th St
5419555311

Elaine Hertel
Italian Cannoli

Elaine, who presented some of Kitchen Company's earliest First Fridays at the original location, will be preparing Cannoli for all to sample!

Join Kitchen Company in April at their newer location at the SE corner of 6th and H (formerly McLain's Pharmacy) but tonight they'll be where they've almost always been!


Heartsong
224 SW 6th St
5414716394

Two Exhibits:
Phable Omsri & Morgan Botello

This month HeartSong will be presenting two phenomenal young artists

Phable Omsri who's artwork integrates the Sacred Concepts of Heaven, Earth, Life, and The Hereafter in his beautiful ceremonial artwork. By studying the work, one can comprehend the Archangels. This artwork portrays Phable's belief that "We are all one." One people, one blood, one world which supports us all, and one collective Source which we all have in common : The Divine Father and Mother of All Creation.
Along with Phable's art, we will have Morgan Botello's surrealistic and dreamy paintings of lips. This series entitled "Read My Lips" encourages the veiwer to think about the many ways to say things and the different stories that are told by our lips. See if you can imagine the story behind each painting! Both these young artists appreciate your support and enjoyment of their amazing work!


Old Town Antique Mall
324 SW Sixth Street
5414747525


March is SALE Month!

Step into the "Wayback Machine" in March, where at Old Town our 70+ quality local antique dealers have unanimously consented to having a sale, each marking down their precious antique, vintage, and retro wares from 10 to 50 percent off! The Antiques Trade Shows will be starting up soon, so get this stuff before the Californians heading to Portland and Coburg do!


Plaza Sewing & Vacuum
311 SE 6th St
5414795757

Mountain Stars Quilt Guild
Rogue Valley Piece Makers
Hugo Ladies Club
Opportunity Quilts

Raffle tickets are available for each of these three quilts, 1 for $1 or 6 for $5.

The Brass Quintet will be performing on First Friday!


Elegance Lamps & Lighting
321 SE 6th St
5414760570

2008
Oregon Pinot Noir

The Wine Spectator reports that this is a "flawless vintage" and in addition to four Oregon 2008 Pinot Noirs, Carl will also be pouring four 2008 Oregon Pinot Gris!

$10 tasting fee.
The Wiseman Gallery
3345 Redwood Highway
5419567339

Linda Killion Smith Retrospective
Untitled Exhibit

This retrospective exhibit features some of Smith's best-loved works painted over her 30-year career as a professional artist in the Rogue Valley.
One Eleven Theatre
111 Evelyn St.


The Cast of Peter Pan
& Ellen Davidson Levine

On First Friday at OREGON BOOKS (150 N.E. 'E' Street) The One Eleven Theatre Co. will be performing pieces from their spring musical, Peter Pan, with multiple performances in March. Please join us for some fun!


The Redwood Tower
306 NW 6th Street
5414175263

Ellen Davidson Levine
& The Cast of Peter Pan, the Musical!

This Friday we welcome local author Ellen Davidson Levine and the cast of Peter Pan from One Eleven Theatre Co.

Ellen, after a successful career as a community college instructor and administrator, now writes novels and short stories in a studio she built behind her home. Ellen is a winner of the Bloomie Award for her short story "My Mother's Closet" and author of two novels, Looking for Karma at the Eden Cafe and The Importance of Bulldogs.

The One Eleven Theatre Co. will be performing pieces from their spring musical, Peter Pan, with multiple performances in March. Please join us for some fun!


The Train Depot
577 NE F St
5414714800

David Miller
Paintings & Prints

Join us on March 4th for First Friday! Local artist David Miller-aka Sir Edward. His paintings and prints feature animals & flowers captured from many hours spent outdoors in this beautiful valley.

We are also excited to present musician JOHN GALFANO who will bring his special music mix featuring rock (think Eagles & more) and many other genres. He accompanies himself on guitar providing a rhythm that will have you tapping your feet. Be sure to check out our new drink selection with more martinis and flavored vodka.
Nielsen Watercolors
540 NE E St.
5414765326

Student Art Show
Untitled Exhibit

It's time again for the semi-annual student art show at Nielsen Watercolors. Come see how the students have ulitized the tools and techniques learned in class and applied them to their own watercolor creation.

Students participating in this show include: Nancy Allison, Karen Bennett, Dorae Bowen, Jan Britt, Joyce Cannon, Sharon Carter, Nannette Chase, Linda Congelton, Dolores Dapkus, Rachel Drago, Nancy Graham, Aubra Johnson, Connie King, Tonia Mahnken, Diane Mease, Elaine Mulrooney, Bill Owen, Barbara Payne, Lee Remedios, Kimberly Sanders, Karen Simpson, Sally Smith, Jill Spilker, Judy Strode, Margaret Valvo, Janice Webb, Iva Moynihan, Tonia Mahnken, Marla Vidrinskas, and Marianne Nielsen.
Return to Current Art Walk
Legend:


Musical Entertainment


Literary Event


Refreshments Served


Alcohol Served


SALE!
---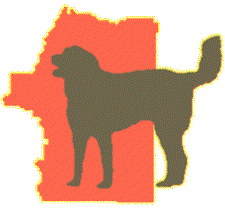 Jo Co Spay Neuter Fund
help us help them


---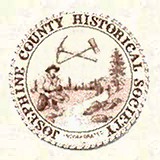 Don't know much about history?
Visit the Josephine County
Historical Society!
---
Southern Oregon
Business & Pleasure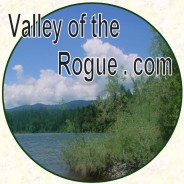 Events & Celebrations
Arts & Entertainment
---