Grants Pass' Roving Gallery Party & Art Walk
---
>> Return to This Month's Artwalk
First Friday ~ June, 2013


The Firehouse Gallery
214 SW Fourth Street
5419567339

RCC Art Faculty
Traditions of Self-portraiture

The RCC Art Department faculty give viewers a unique glimpse of their creative processes and personal points of view though the tradition of self-portraiture. The artists explore both individual and collective states of consciousness through their meditations on the idea of the Self.

Participating faculty include Karl Brake, Dana Bussell, Tommi Drake, Pat Enos, Jennifer Eufusia, Phil Fishwick, Janet Higgins, Irene Kai, Galina Milton, Walt Peterson, and Fred Vassar. In the Community Exhibits Room, portraits by Doug Iverson.


Grants Pass Museum of Art
229 SW G Street
5414793290

Sightlines
International Quilt Exhibition

Presenting "Sightlines" International Quilt Exhibition, June 4 - July 29, 2013 by SAQA (Studio Art Quilt Associates) These are incredible "Art Quilts" you have never before imagined! Exhibit sponsored by Ed Morey and Redwood Nursery

Other Museum offerings:

June 15 and 16 — Art in the Garden Tour – tickets on sale at Chet's Garden Center and at the Museum, $20
June 12 — 2nd Wednesday Life Sketching 7-9pm
June 14 — 2nd Friday Poetry Sharing 7-9pm

Children's Summer Workshops starting at the end of June through the end of August. Call the Museum for the schedule.


The Glass Forge
510 SW G Street
5419550815

Josephine County Artists Association
Spring Show Award Winners

The Glass Forge proudly presents live glass blowing demonstrations for your entertainment on First Friday. This is always a wonderful place to visit and see new ideas taking form while you watch. We'll have on display the award winning paintings from the Josephine County Artist Association Spring Show that was held at the Grants Pass Country Club on April 29. A beautiful and interesting variety of mediums, styles, and categories will be presented.


Artistic Elements
208 SW G Street
5414500155

Twelve Artists
Humane Society Art Auction Sneak Peek

"Artists for Rogue Valley Humane Society," an art exhibit by twelve popular local artists in support of RVHS:
Susanne Adams, Josh Heller, Elaine Hertel, Cindy Kahoun, Michelle O'Brian, Cindy Pool, Allison Sitov, Donis Smith, Marilyn Terry, Cris Usher, Donna Walsh, and Kazuko Young. Join us First Friday for a great art exhibit, a sneak peek of artwork for auction at RVNH Fur Ball fundraiser, music by Bob Clark, Refreshments and RVHS ambassador pets.


6th Street Coffee & Deli
208 SW 6th St
5414720807

Danielle Gentleman


6th Street Coffee and is pleased to present Danielle Gentleman, a local artist who works primarily in realism, using different medias for a wide variety of realist works. Ron Mark will be entertaining us with soft rock & folk songs.


The Kitchen Company
301 SE 6th St
5419555311

Kate Dwyer
Deliciously Gluten Free

Local caterer Kate Dwyer focuses on gluten-free deserts and hors d` oeuvers. Sweet or savory examples will be on hand to sample. More than just a health trend for many of our friends and customers, come and see how delicious gluten free cuisine can be.


Listen Here Music
234 SW 6th St
5414716131

Belchfire & Company
Paintings in Oil and Acrylic by Granacki

Open only during regular business hours, so stop by regularly to check out John Granacki's ever-transmogrifying "Master of Space & Time exhibit," and/or take a spin in Captain Belchfire's time machine!

Also featuring the galaxy's largest selection of music, much of it actually in stock! Otherwise we can have it for you tomorrow.


Violet Continued @ The Bead Merchant
300 SW 6th St



Girly Pearly

June is Girly Pearly month Beginning First Friday, all camisoles and freshwater pearls (in lots of colors) are 25% off. Antonio Barras sings! Learn a new beading, knitting, or crocheting technique each month & shop our wonderful selection of apparel, accessories, beads and yarn!


Chuck King Jewelers
221 SE 6th St
5414763777

Barbra Tolmacs
Paintings in Oil

We are pleased to present Barbra Tolmacs our artist for June.

"I have been painting in oils for five years with passion, Every time I enter a show, I have been blessed with a blue ribbon!"

You will agree that Barbra is indeed blessed with a wonderful gift. Come enjoy her and her artwork this First Friday Art Night.



Plaza Sewing & Vacuum
311 SE 6th St
5414795757


Music by The Rogue Brass Quintet

Welcome downtown! Come into our business and see what we have in the store – you might be surprised; there is a large inventory available to you.

Bill Shepard, Randy Yoshida, Fred Holman, T Lund and Mark Coffmen, who make up The Rogue Brass Quintet, will be playing for your enjoyment.



Elegance Lamps & Lighting
321 SE 6th St
5414760570


Wine Tasting!

Carl will be pouring Sauvignon Blanc, Pinot Gris, Viognier, Chardonnay, Rose', Merlot and Cabernet. This gives every taste bud an opportunity to be tickled! Check out the fun and useful beer and wine items for Father's Day. Tasting Fee $10


Grants Pass Library
200 NW C St


Annamarie Christine && Larry Anderson


Held Over by popular demand! Aurora Borealis Jewelry by Annamarie Christine; "Jewels from the Earth" necklaces and earrings — and also "The Splendor of Alaska," photographs of Alaska by prize-winning photographer Larry Anderson — eagles, wolves, foxes, rams. Exhibits up all month.


Ma Mosa's
118 NW E Street
5414790236

Children's Art Activities
Music by Functional Fusion

We will be featuring a variety of bands, children's art and activities, and, of course, tasty eats and delicious drinks from 12 to 9 PM.

The band Functional Fusion will perform from 6 to 9 PM. All food and beverage profits will go to help support the Josephine Cmmunity Libraries.

Nielsen Watercolors
540 NE E St.
5414765326

Students
Original WatercolorPaintings

Nielsen Watercolors is once again highlighting the original art work of the students. Come see how the lessons and techniques learned in class translate into beautiful watercolor paintings. Of special interest are several renditions of the Caveman Bridge painted from various angles and viewpoints. Some paintings, cards and pre-cut mats available for sale. 6:00 to 8:30 pm. Homemade cookies.


In His Timeframe
139 SW G Street
5414711541

Elaine Hertel
Reinventing the Familiar

Come enjoy the wonderful work of Elaine Hertel. Elaine learned early on not to let the glare of museum lights obscure difference between trend and fad. Instead, she found a new version re-inventing the familiar subjects with a new vocabulary of dense colors. Her palette of reds, oranges and blacks lends the painting elegance, while the forms of rooster combs carried by the flamboyant figures give her paintings a sophisticated rhythm.


Rebel Brick
229-A SW G Street
9077234048

Marie Neder
Joyful June

We are your valley headquarters for Lego bricks, figures, and sets! There will be local Lego art work on display for one night only in our back room.

We'll be showing local photographer, Marie Neder, showcasing her "Joyful June" series. She enjoys photographing not only the large landscapes throughout Southern Oregon - but also the small, abstract and whimsical sides of life.

Please join us on June 7th here at Rebel Brick!


A-Z Business Services
424 NW Sixth St.
5419550900

Jean Robertson
Jewelry & Textiles

We are proud to display the jewelry and textile creations of Jean Robertson. Having grown up in San Francisco, Jean now uses the rural forest of Oregon for gathering her inspirations to creating perfect combinations of mood and color. Come down and see her beautiful works of art and enjoy a snack while browsing. Items will also be on display Tuesdays and Thursday from 11:30-2:30 p.m at our office in the Josephine County Professional Building.
Return to Current Art Walk
Legend:


Musical Entertainment


Literary Event


Refreshments Served


Alcohol Served


SALE!
---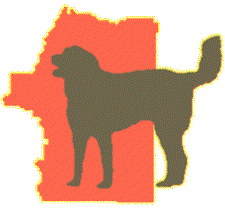 Jo Co Spay Neuter Fund
help us help them


---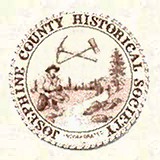 Don't know much about history?
Visit the Josephine County
Historical Society!
---
Southern Oregon
Business & Pleasure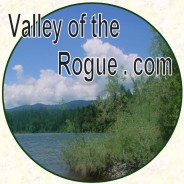 Events & Celebrations
Arts & Entertainment
---