Sightlines
International Quilt Exhibition


Presenting "Sightlines" International Quilt Exhibition, June 4 - July 29, 2013 by SAQA (Studio Art Quilt Associates) These are incredible "Art Quilts" you have never before imagined! Exhibit sponsored by Ed Morey and Redwood Nursery

Other Museum offerings:
June 15 and 16 — Art in the Garden Tour – tickets on sale at Chet's Garden Center and at the Museum, $20
June 12 — 2nd Wednesday Life Sketching 7-9pm
June 14 — 2nd Friday Poetry Sharing 7-9pm
Children's Summer Workshops starting at the end of June through the end of August. Call the Museum for the schedule.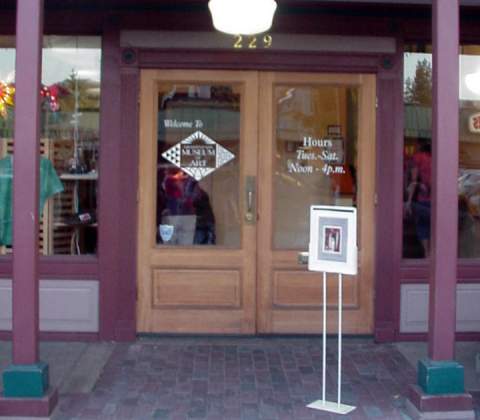 Grants Pass Museum of Art
229 SW G Street
5414793290
>>Grants Pass Museum of Art Website <<