Grants Pass' Roving Gallery Party & Art Walk
---
>> Return to This Month's Artwalk
First Friday ~ July, 2011


The Firehouse Gallery
214 SW Fourth Street
5419567339

Renee Couture
Tedium

Couture uses photography, sculpture, installation and drawing to examine daily work activities, focusing on the ideas surrounding labor.

In the Community Exhibits Room...paintings by Lorina Noveske.


Gallery One
229-B SW G St.
5414791218

Regional Artists
John Spetter, featured artist

Gallery One at the Museum is pleased to have an all time favorite, John Spetter, as the featured artist for the month of July. The earliest John can remember having an interest in art was drawing WWII battle scenes in the 3rd and 4th grades in exchange for homework with friends. Later on, Spetter was blessed with great art teachers, Bernie Malden and Clayton Rippy. He studied art in Rome in the sixties.

Spetter enjoys painting old European architecture: early Grand Prix, 50's-60's sport car racing and occasional aviation scenes. He is currently showing at the Ignition Gallery in Ashland.In 2010 he showed at the Italiano Concorso in Monterey and the Alfa Romeo National Convention in Frederick, Maryland. Spetter does an occasional commission for automotive and aviation enthusiasts.


Grants Pass Museum of Art
229 SW G Street
5414793290

Artists of AMBUS
Obsessions

"Obsessions" Featuring Artists of AMBUS Contemporary Art Darla Baack , Pat Holton, Eileen Bowie, Kris Hoppe, Susan Eileen Burnes, Nancy Jo Mullen, Dianne Erickson,Nancy Pagani, Frieda Golding, Lisa d. Peterson, Janet Higgins, Alice Stambaugh

2nd Wednesdays: Life Model Sketching sessions. 7-9 at the museum $5 members---$8 non-members.

2nd Friday of each month: Poetry Sharing from 7 to 9pm at the museum. Share your writings and/or listen to others.


Grants Pass Arts & Fair Trade
229-A SW G Street
5414720643

James Condos
Collage / Mixed Media

James has been fascinated with art since he was five years old. He has developed a style of collage and mixed media with pencil and ink. "I hope the viewers are as entertained by my work, as I was creating it."

Music is provided by Jimmy Johnson on guitar.

Come in often to check out special discounts on art from our various artists in residence throughout the summer


The Glass Forge
510 SW G Street
5419550815


Glass Blowing Demonstrations

What a treat the Glass Forge has in store for all it's First Friday patrons! They will be blowing glass and displaying all their wonderful creations It is always fun to see the glass take form right before your eyes! Plan now to visit Glass Forge and watch this beautiful art created!


Rogue Coffee Roasters
237 SW G Street
5414766134

Teena Jo / Charles Cangilose / Bernie Conrad
Photography & Sculpture

"Join us this First Friday and celebrate another beautiful Summer evening with Live music and beautiful Art! This month's performer will be Mark McCord. All the way from Australia. Mark brings us his acoustic styling's with an Aussie twist! Music starts at 6pm.

Art will be displayed all month and we are featuring the stunning Photographs of Teena Jo, a wonderful creator and captor of the things we see. Close friend and fellow artist Charles Cangilose will be exhibiting his Metal works and Bernie Conrad another local talent will be sharing his sculptures and other creations.

Drop in for a cool cup of Organic coffee, Whole Leaf Tea or an iced coffee. We are always here serving Coffee, Tea and Community!"


La Bella Casa Design
212 SW 6th St
5414729292

Angela Mattey
Paintings

Angela is a graduate of Dayton Art Institute and an award winning painter of originals, using oils, watercolors, acrylics and China painting. She owned, managed and taught at her two Art Schools along with eight instructors. She recently returned to painting originals. Her artistic style has always been realistic , containing much detail. Miniatures give the viewer a personal, intimate experience to visually escape within as they visit her art.


Blondie's Bistro
226 SW G Street
5414790420

Cameron Helen Fedorko
Ceramic Sculpture & Vases

Ceramic artist, Cameron Helen Fedorko, will show fine sculptures, vases & more * Visit with artist Daniel Lee Melendez, new to our community but certainly not new to great art!

* Wine Tasting with Deanna from Willamette Valley Vineyards *

Great Dinner Specials + fabulous menu items; Macadamia Encrusted Halibut, Seared Ahi, Vegan Sampler Platter, Kung Pao Chicken & more… Take a Break at Blondies'! 1st Fridays can be very busy so come in & relax…It's worth the wait!

Fine Food, Art & Wine & Spirits at Blondies'


Oregon Outpost
147 SW G Street
5414712918


Tasty Treats to Sample!

We're featuring some of our all time favorites this month at the Oregon Outpost. We'll have tasty treats to sample and ideas to share for creating your own personal favorites. There will also be complimentary wine samples --- also one of our all time flavor … Edeliweiss, a perfect sipping wine for summer!


Sandi's Candies
145 SW G Street
5419559112

Philip Lehmberg
Metalmorphis - Where Steel and Art Collide

Limited by only his imagination, it has been said that Philip can weld anything from the break of dawn to a broken heart. Working with metal as his artistic medium, Lehmberg is a master at transforming steel into a fine art, through flame. His large 3-dimensional designs have ranged from mechanical windmills to replicas of WWI and WW2 biplanes and helicopters. Philip has just recently begun sculpting again professionally after an 11 year break. Join us in welcoming him back to our artist's community!

Stop in this First Friday at Sandi's Candies and Fudgery for two sweet treats – Sandi's Chocolates and Metalmorphis' unique, hand made metal eye candy. REMINDER: Every Friday is Cupcake Friday at Sandi's Candies, featuring delicious cupcakes from Yummy Tummy Bakery and Catering. This Friday our Featured Flavor is Chocolate Kahlua Cupcakes! Stop in and try one.


6th Street Coffee & Deli
208 SW 6th St
5414720807

Judy Quiring
Paintings and Drawings

Judy attended Boston University School of fine Art and was an instructor at the Institute of Boston. Her work on display will include oils, acrylics, charcoals, pastels and graphite drawings.

Our friends Ron Ferguson and Mark Fontain will entertain us with a medley of easy listening and soft rock tunes.

Shirley Gooch Linkhart will be signing her just released novel Aftershock the dramatic story of a mother and her teen-age daughter struggling to survive the aftermath of a huge 8.2 earthquake that strikes just offshore of Southern Oregon.


The Kitchen Company
301 SE 6th St
5419555311


Dessert Pizza

Good ol' summer time means picnics, food, fireworks and fun. Join the Kitchen Company for a taste of a summer favorite – Dessert Pizza. This cool, creamy, tasty treat has many variations and is easy for anyone to prepare. The Kitchen Company invites you in for a sample on your Friday Night Art stroll.


Heartsong
224 SW 6th St
5414716394

Cynthia Gott & Hilarey Walker
Animal Art

After taking a few 1st Fridays off for our move, HeartSong is back with "Animal Art" by two incredibly talented artists.

We have a "five painting series" entitled "Elements" by RCC art instructor, Cynthia Gott. This body of work incorporates ancient symbols with vibrant animal figures that represent all life. It is a must see!

We are also pleased to introduce to the Rogue Valley the newly relocated artist, Hilarey Walker from Colorado, whose work is truly breathtaking and unique. She creates mixed media animal masks with raku claywork that have been shown in major galleries in Colorado, Arizona, Florida and New Mexico. Her work is amazing. Please come by and extend her a warm welcome and let her know fine art is well appreciated in Grants Pass!

Last, but not least, check out our new space at 217 SE 6th Street. We are excited and grateful for your continued support! THANK-YOU!


Plaza Sewing & Vacuum
311 SE 6th St
5414795757


4th of July Quilts

Come by and check out the Red, White, and Blue window for 4th of July quilts!

The Brass Quintet will be playing outside for your listening pleasure and don't forget to check out the special of the week while you enjoy the sights and sounds at Plaza Sewing Center.


Elegance Lamps & Lighting
321 SE 6th St
5414760570


Wine Tasting

Ewald Naseler will be pouring some wonderful German and Austrian wines. This will be his last First Friday with us as he is going back to Germany to live. You really don't want to miss this tasting! Ewald is both knowledgeable and lots of fun. And the wines he pours are really great! Tasting fee $10.


The Redwood Tower
306 NW 6th Street
5414175263

Jack Madden (author)
Book signing: The Domestic Chef

July's First Friday event features local author and chef Jack Madden. Jack will be signing copies of his recently released cookbook, The Domestic Chef: A Collection of Recipes by Jack Madden, and offering samples of his delicious salmon pate. Please join us for this special occasion!


Majin
116 NW D. St.
5414151607

Debbie Wilson / Dale Badker / Timothy Bullard
A Mixed Bag

Majin, a new artisan gallery invites First Friday participants to view hand-sculpted and fine painted unique jewelry and graphic arts by Debbie Wilson. Featured will be stone artist and sculptor Dale Badker, working in Applegate Steatite, Alabaster, Chlorite and other natural materials to make raised relief, pet memorials and other designs. Timothy Bullard will exhibit photography depicting local landscapes, designs and international images he has created for 35 years. Stimulate your imagination at Majin!
The Train Depot
577 NE F St
5414714800

Will
Photography

Artist Photographer Will has lived in Oregon his entire life, he has been a professional photographer for over 30 years. He specializes in wedding or graduation photos, aerial and scenic shots.

John Galfano who will bring his special music mix featuring rock (think Eagles & more) and many other genres. He accompanies himself on guitar providing a rhythm that will have you tapping your feet.

Be sure to check out our new drink selection with more than 10 new mixed drinks - martinis and more.... We want to welcome you aboard on First Friday with art, entertainment and fantastic food at the Train Depot Restaurant.
Return to Current Art Walk
Legend:


Musical Entertainment


Literary Event


Refreshments Served


Alcohol Served


SALE!
---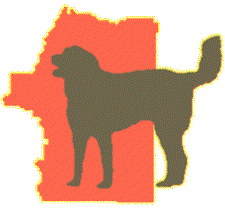 Jo Co Spay Neuter Fund
help us help them


---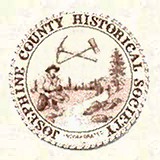 Don't know much about history?
Visit the Josephine County
Historical Society!
---
Southern Oregon
Business & Pleasure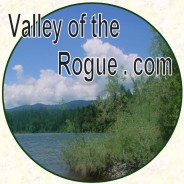 Events & Celebrations
Arts & Entertainment
---