Artists of AMBUS
Obsessions


"Obsessions" Featuring Artists of AMBUS Contemporary Art Darla Baack , Pat Holton, Eileen Bowie, Kris Hoppe, Susan Eileen Burnes, Nancy Jo Mullen, Dianne Erickson,Nancy Pagani, Frieda Golding, Lisa d. Peterson, Janet Higgins, Alice Stambaugh

2nd Wednesdays: Life Model Sketching sessions. 7-9 at the museum $5 members---$8 non-members.

2nd Friday of each month: Poetry Sharing from 7 to 9pm at the museum. Share your writings and/or listen to others.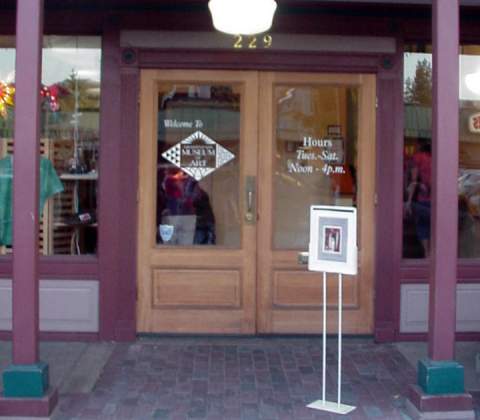 Grants Pass Museum of Art
229 SW G Street
5414793290
>>Grants Pass Museum of Art Website <<