Cynthia Gott & Hilarey Walker
Animal Art


After taking a few 1st Fridays off for our move, HeartSong is back with "Animal Art" by two incredibly talented artists.

We have a "five painting series" entitled "Elements" by RCC art instructor, Cynthia Gott. This body of work incorporates ancient symbols with vibrant animal figures that represent all life. It is a must see!

We are also pleased to introduce to the Rogue Valley the newly relocated artist, Hilarey Walker from Colorado, whose work is truly breathtaking and unique. She creates mixed media animal masks with raku claywork that have been shown in major galleries in Colorado, Arizona, Florida and New Mexico. Her work is amazing. Please come by and extend her a warm welcome and let her know fine art is well appreciated in Grants Pass!

Last, but not least, check out our new space at 217 SE 6th Street. We are excited and grateful for your continued support! THANK-YOU!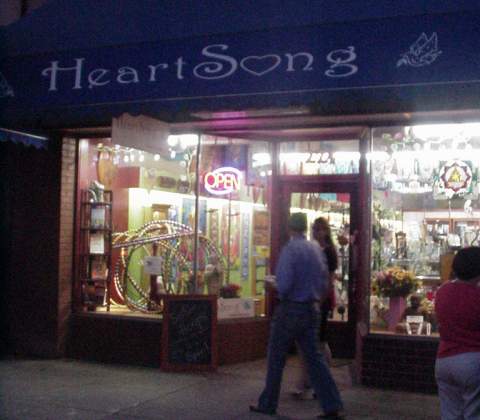 Heartsong
224 SW 6th St
5414716394