Teena Jo / Charles Cangilose / Bernie Conrad
Photography & Sculpture


"Join us this First Friday and celebrate another beautiful Summer evening with Live music and beautiful Art! This month's performer will be Mark McCord. All the way from Australia. Mark brings us his acoustic styling's with an Aussie twist! Music starts at 6pm.

Art will be displayed all month and we are featuring the stunning Photographs of Teena Jo, a wonderful creator and captor of the things we see. Close friend and fellow artist Charles Cangilose will be exhibiting his Metal works and Bernie Conrad another local talent will be sharing his sculptures and other creations.

Drop in for a cool cup of Organic coffee, Whole Leaf Tea or an iced coffee. We are always here serving Coffee, Tea and Community!"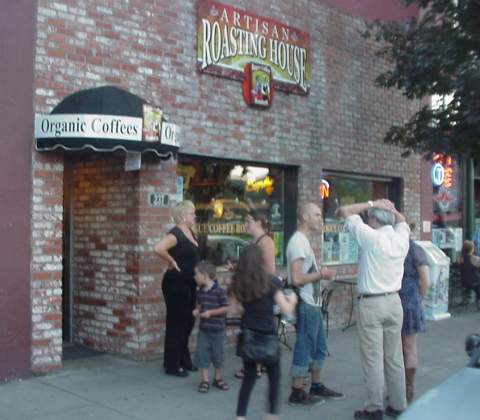 Rogue Coffee Roasters
237 SW G Street
5414766134