Grants Pass' Roving Gallery Party & Art Walk
---
>> Return to This Month's Artwalk
First Friday ~ April, 2013


Gallery One
229-B SW G St.
5414791218

Michelle O'Brien
Pet Portraits ~ Going to the Dogs

Gallery One is "going to the dogs" with featured pet portrait artist, Michelle O'Brien. Michelle has created a collection of paintings that explore the humor, charm and whimsy of our four-legged friends.

"Each pet has a story to tell, and it is a joy to capture their charm in my oil paintings."

Michelle is a HUGE supporter of Rogue Valley Humane Society and donates a portion of each of her sales to RVHS.



Grants Pass Museum of Art
229 SW G Street
5414793290

Rogue Valley Biennial
Josephine & Jackson County Artists

Grants Pass Museum of Art presents Rogue Valley Biennial Continuing through - April 26. A forum for the cultivation, understanding, and appreciation of regional contemporary art, presenting work by Josephine and Jackson County artists.

Join: Membership in the Museum is as low as $30 per year. Memberships are the stability of the Museum offering outstanding free exhibits, education programs and events like the Black, White & the Blues, Golf for Art Tournament, and Art in the Garden Tour. Join today!



The Glass Forge
510 SW G Street
5419550815


Glass Blowing Demonstrations

The Glass Forge proudly presents live glass blowing demonstrations for your entertainment on First Friday. This is always a wonderful place to visit and see new ideas taking form while you watch. Start your evening at The Glass Forge for an exciting and fun demonstration and set the mood for a good time!


Rogue Coffee Roasters
237 SW G Street
5414766134

Bruk Marsh
Photography & Jewelry

This month we will be hosting Bruk Marsh, a local artist with a passion for Africa. She will be featuring photography from her recent trip to Uganda and selling handmade jewelery to fund her next visit.

Musical guests include; Matt Combe, In Transit, and Bruk Marsh. Come support our local artists while enjoying the finest coffee in the area. Music from 6-9



Artistic Elements
208 SW G Street
5414500155

Judy Cayton & Josh Heller
Oil Paintings

This month we have the oil paintings of Judy Cayton, and Josh Heller, who will be working on one of his pieces during the course of the evening. As an added bonus we have the artwork of some of Manzanita Elementary School's finest!

We will also have some light refreshments and a drawing table set up, so bring the kids and make it a family outing. We look forward to seeing you!



Oregon Outpost
147 SW G Street
5414712918


New Gourmet Products

Spring is in the air, the days are getting warmer and longer and we have wonderful new gourmet products to unveil! We'll be sampling balsamic cherry pepper jelly, famous Doug's Nuts, and Chipotle honey lime mustard. We're also pouring complimentary samples of refreshing spring wine. Come and enjoy the evening festivities and stay to browse all the new arrivals in our beautiful store!



The Kitchen Company
301 SE 6th St
5419555311


~ Kitchen Company's 10th Anniversary ~

Wow! The Kitchen Company turns 10 years old this week! Help us celebrate our 10th anniversary and enjoy cake and refreshments. Some of our manufactures representatives will be on hand to perform demonstrations, and they will be bringing door prizes with them -- be sure to enter the drawing for gift cards and kitchen baskets that will be given away.

Thank you for 10 great years!



Violet Continued @ The Bead Merchant
300 SW 6th St


The Bead Merchant & Violet Continued
First Friday Re-opening Event

Newly reopened, The Bead Merchant along with its new partner Violet Continued will feature coffee & goodies, friends and fun. Come see what's new at our First First Friday since the fire!


Old Town Antique Mall
324 SW Sixth Street
5414747525


Repurposing Art Night

For the first First Friday of Spring, let Old Town's 60+ vendors treat you to a vintage taste of yesteryear.

Honestly, some of their stuff actually IS art, although some will simply add an artistic flourish to your life space — and even more treasures and trinkets abound which could easily become art with a little creative imagination, elbow grease, and maybe some glue...




Chuck King Jewelers
221 SE 6th St
5414763777

Clyde Kirkpatrick
Marine Art

King Jewelers is pleased to present local marine artist Clyde Kirkpatrick.

ďMy passion is depicting the infinitely changing moods and textures of water. Best known for my marine art, I'm intrigued how reflections on water change and distort the form of an object. My award winning work has been on exhibit in juried shows, galleries and museums on the West coast. If you paint from the heart you will touch the heart."

Come see Clyde's beautiful artwork in our showroom and on his website!



Plaza Sewing & Vacuum
311 SE 6th St
5414795757


A Big Brass Band!

...will be playing in front of Plaza Sewing for your listening pleasure. Then step inside and ask our friendly staff about our new sewing classes, including Messenger Bag on April 7 from 10 to 2. We also have selected books for half price along with the largest scissor selection in town, and with new fabric arriving daily you are sure to find your creative niche!


Elegance Lamps & Lighting
321 SE 6th St
5414760570

Children's Art
Untitled Exhibit

On First Friday in April we will have children's art in our window!

Also, Carl will be pouring wines worthy of spending your tax refund! (Tasting Fee $10)

Happy Easter!

The Wiseman Gallery
3345 Redwood Highway
5419567339

Mihyang Kim
The Beauty of Distress

Kim creates abstract emblems representing her experience of sympathy and compassion in reaction to encounters with stories of death, ignorance, starvation, separation, destruction, and depression.


Ma Mosa's
118 NW E Street
5414790236


The Best of Spring

Its official...its Spring!! This First Friday, we at Ma Mosa's plan to bring you the very best of the season. Red Top Farms will be on hand to discuss their C.S.A. program and showcase their farm. Our musical guest is Chip Dennerline. We will have a special menu featuring yummy, seasonal food and drink. Come on down, its sure to be a great time!!


In His Timeframe
139 SW G Street
5414711541

Paul Showalter & Anika Showalter
Untitled Exhibit

You do not want to miss this amazing Father/Daughter artist duo, starring Paul and Anika Showalter.

Paul is becoming well known regionally for his interpretations of Klamath-Siskiyou area landscapes and the bounty of inspiration they provide year round; come see how they can make colors dance!

Donít forget to vote for your favorite new drawing of the young artist! It will become another postcard in the growing collection of art available from the Showalter family.

Hooray for First Friday!

Return to Current Art Walk
Legend:


Musical Entertainment


Literary Event


Refreshments Served


Alcohol Served


SALE!
---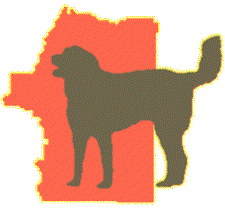 Jo Co Spay Neuter Fund
help us help them


---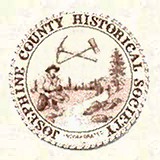 Don't know much about history?
Visit the Josephine County
Historical Society!
---
Southern Oregon
Business & Pleasure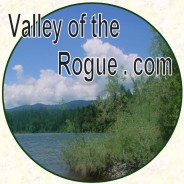 Events & Celebrations
Arts & Entertainment
---
* In Grants Pass, most "First Friday" art exhibits continue to be
displayed all month long, so come back often and enjoy!
* More art next month too!