Grants Pass' Roving Gallery Party & Art Walk
---
>> Return to This Month's Artwalk
First Friday ~ February, 2012


The Firehouse Gallery
214 SW Fourth Street
5419567339

Christopher St. John
Passages from Eden Corridor

Mixed media paintings that use an abstract expressionist vocabulary of marks and forms to examine the notion of innocence and challenge traditional origin myths.

In the Community Exhibits Room ---"Local Landscapes" by Phyllis Trowbridge.



Gallery One
229-B SW G St.
5414791218

Cherri Van Syoc
Moon Over New York

Gallery One at the Museum is proud to feature one of our abstract artists, Cherri Van Syoc. Van Syoc works similar to a musician, using jazz rhythms to manipulate watercolor across Yupo paper. Her choice of subject matter for this show is "Moon Over New York" because of the wealth of character New York symbolizes to America." The show employs layers of paint on a relatively new support, Yupo paper.


Grants Pass Museum of Art
229 SW G Street
5414793290

Artist To Be Arranged
Celebrating 25 years!

Art for the auction can be previewed at the Museum along with viewing and bidding on the silent auction items. Event is February 11th at Wheeler Toyota, doors open at 6pm. Reserve your tickets $55 each now. Come by or call the Museum. Seating is limited. Music by Duffy Bishop Blues Band!


The Glass Forge
510 SW G Street
5419550815

The Glass Forge Artists
Glass-blowing demonstrations

The Glass Forge proudly presents live glass blowing demonstrations for your entertainment on First Friday. This is always a wonderful place to visit and see new ideas taking form while you watch. Be sure to join The Glass Forge for an exciting and fun evening!


Rogue Coffee Roasters
237 SW G Street
5414766134

Kaila | Charles Cangliose | Steve Holdman
Three Artists and a Band!

This First Friday is a special one at Rogue Roasters. Come check out the newly remodeled shop and enjoy the gallery of three very talented artists.

Kaila's beautiful eclectic style is refreshing and quirky! Charles Cangilose's metal work is other worldly! And Steve Holdmans masterpieces are mind blowing!

To top is all off we will be host to Acoustic Bliss, a new band in town that plays instrumental latin music, starring Antonio Melendez, Keith Townsend, Vincienzo Cangilose, Jim Fosmo, Victor Cheymouni, and more.



Blondie's Bistro
226 SW G Street
5414790420

Ginger Ravencroft
Photography

Fine Food, Art, Wine & Spirits at Blondies'

Tonight's FIRST FRIDAY will be featuring: * Extraordinary Photography by Ginger Ravencroft

* Wine tasting with Wild Rose Vineyards * Fabulous Fresh Menu items; Macadamia Encrusted Halibut, Seared Ahi, the Amazing Filet, Mediterranean Pasta, Chicken Picatta & more… * Check out our retail wines & take home something special… * Don't wait to make your Valentine's Reservations! Take a Break at Blondies'! 1st Fridays can be very busy so come in & relax…It's worth the wait!


Artistic Elements
208 SW G Street
5414500155

Dave Miller | Barbara Payne | Catherine Guthrie
Two Watercolorists and an Oil Painter

We at Artistic Elements would like to extend a warm welcome to everyone, and invite you to come see the new artwork for the month of February in our gallery.

This month we have three local artists, so please take the time to cross 'G' ST to the Town Center Plaza and enjoy the works of: Dave Miller (Watercolor), Barbara Payne (Watercolor), and Catherine Guthrie(Oil).

For those of you who hate to come out in the cold, we will be serving Rogue Coffee Roasters coffee, and snacks. We look forward to seeing you. Enjoy the opening First Friday of 2012!



Oregon Outpost
147 SW G Street
5414712918

No Artist Scheduled


Come warm your spirit with some warm Honeywood Mead served with an assortment of Rothchild's delicious dip. Also new arrival of teas and food items fresh from the food show. Enjoy our new spring collection of gifts for Valentines Day and Beyond.


Sandi's Candies
145 SW G Street
5419559112

Bonnie's Bling
Fused Dichroic Glass Jewelry

Sandi's Candies & Fudgery has all your Valentine goodies in one spot! Stop by and check out our new line of Yummy Tummy Bakery items, along with all our great Valentine chocolates and gifts.

This First Friday we will feature a unique jewelry artist, Bonnie's Bling. Bonnie has beautiful hand crafted Fused Dichroic Glass jewelry pieces and accessories. Her pieces are truly wearable art. Need something unique for your Valentine? Stop in First Friday and check out the jewelry, chocolates and bakery items.

We will also be selling tickets to the Guy's Night Out event happening at Feb 8 at Joe's Bar and Grill. Ticket price include dinner, drinks and door prizes. The Strawberries are coming!

The Strawberries are coming! We will once again bring back our fabulous chocolate dipped strawberries, just in time for Valentine's Day! Sandi's Candies & Fudgery has teamed forces with Yummy Tummy Bakery & Catering to offer you a full line of sweet treats at one stop. Whether you are in the mood for a cookie, a cupcake, fudge, a truffle or chocolate, we have it all! We are Grants Pass' one-stop sweet shop!



The Kitchen Company
301 SE 6th St
5419555311


Valentine Sweets

Hearts are a Valentine tradition, as are sweets for your sweetheart. The Kitchen Company invites you to join us for a delicious sampling of Valentine treats and enter our drawing for a box of sweets to take home.


Heartsong
224 SW 6th St
5414716394

Diane Holston Morris
Mixed Media

HeartSong is pleased to kickoff The Year of The Dragon, 2012 by featuring two talented women from Southern Oregon:

Diane Holston Morris is a mixed media artist born and raised in the Rogue Valley. Inspired by nature, Diane uses acrylics to convey an eclectic mix of her admiration for Egyptian, Buddhist, and Goddess philosophies. Even though it sounds like a cliché, her art truly is her passion. Come see her unique and expressive work.

When you visit us, you can also get an aura photograph and reading from Reverend ShaRon (fee $20). Sharon's aura photography combines modern technology with information known and recognized by ancient civilizations. Ayurveda and acupressure are used in conjunction with kirlian photography, electronic acupuncture, and biofeedback to capture the radiant, colored aura and a perception of your inner, spiritual world as a computer-generated, color photoprint.

Please come and meet these two amazing women.



Chuck King Jewelers
221 SE 6th St
5414763777

Marty Dedrick
A Passion for Brush & Palette

King Jewelers is very pleased to display the artwork of Grants Pass artist Margaret "Marty" Dedrick. In her own words, Marty describes her passion for the brush and palette:


"My interest in art began in 1980 when a friend gave my husband and I a tole painted gift as a wedding present. Tole painting was my first expression of art. Several years later I took oil lesions at night school classes. Then my sister wowed me with the Old-Masters oil techniques she was learning. After retiring I took five years of Old-Masters lessons in Eureka, CA. Two years after moving to Grants Pass, I began lessons in watercolor. My love for painting in three different mediums must come from the Lord because I truly enjoy them all.

I belong to the Josephine Co Artists Assn. , the Brushstrokers, and Siskiyou Decorative Artists. My husband and I moved here in 2004 – we totally love Grants Pass and are inspired and enjoy all the community activities and expressions of art here."


Plaza Sewing & Vacuum
311 SE 6th St
5414795757

No Artist Scheduled


Come in and see all our new fabrics; they are beautiful! Lots of choices for your spring quilting or sewing projects. Also, check out our special for the week and the new books arrivals, everything you need seven days a week can be found at Plaza Sewing Center so make this a must stop on First Friday Art Night!

Also the Rogue Brass Quintet will be performing in front of the store. Stop and listen to five fun local musicians!


Elegance Lamps & Lighting
321 SE 6th St
5414760570

D'Vine
Valentine Wine

Sherman Harns from D'Vine Wines will be here with wines themed toward Valentines Day. $10 tasting fee.

Also, the Valentine truffles are here you may pick individual ones of a hand-decorated, pre-made box of Moonstruck Chocolates. We have just received a beautiful collection of vintage perfume bottles. They are all displayed (plus more) in our front window. Stop by and treat your eye!
The Boardroom
1867 Williams Hwy
5412442650

Pegi Smith and Wanda Pepin
Paintings

The Boardroom presents artists Pegi Smith and Wanda Pepin.

Pegi paints abstracts and other subjects from dreamscapes to nature. Her brilliant colors are used to evoke emotion in the viewer.

Wanda paints primarily with a palette knife and liberally applies texture to her paintings. Her use of color is both vibrant and exciting.

Come and enjoy this beautiful art while tasting some wine and appetizers.

The Boardroom offers full-time, part-time and virtual offices, fully-equipped meeting rooms, a live receptionist to answer your calls and much, much more. You'll find the Guild Building a half mile south of the Rogue River on Williams Highway.
The Wiseman Gallery
3345 Redwood Highway
5419567339

Jennifer Nelson
In the Middle of Things

A series of ink-on-paper drawings depicting moments in an implied narrative influenced by folktales, myths, fables, legends and the sparseness of the Great Plains.

In the Annex..."Iconoclasts" student projects from Basic Design class.

Return to Current Art Walk
Legend:


Musical Entertainment


Literary Event


Refreshments Served


Alcohol Served


SALE!
---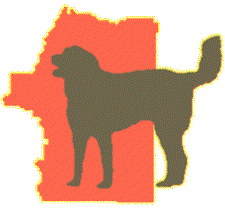 Jo Co Spay Neuter Fund
help us help them


---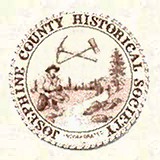 Don't know much about history?
Visit the Josephine County
Historical Society!
---
Southern Oregon
Business & Pleasure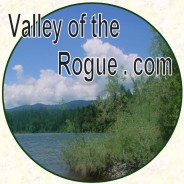 Events & Celebrations
Arts & Entertainment
---