Kaila | Charles Cangliose | Steve Holdman
Three Artists and a Band!


This First Friday is a special one at Rogue Roasters. Come check out the newly remodeled shop and enjoy the gallery of three very talented artists.

Kaila's beautiful eclectic style is refreshing and quirky! Charles Cangilose's metal work is other worldly! And Steve Holdmans masterpieces are mind blowing!

To top is all off we will be host to Acoustic Bliss, a new band in town that plays instrumental latin music, starring Antonio Melendez, Keith Townsend, Vincienzo Cangilose, Jim Fosmo, Victor Cheymouni, and more.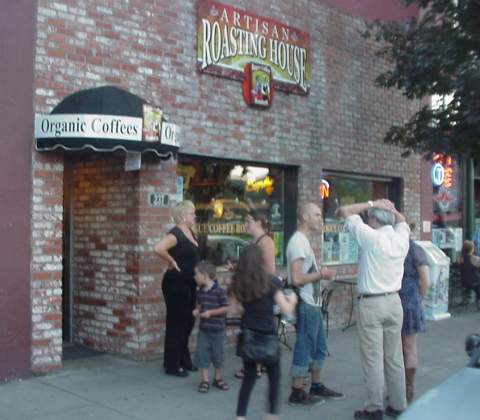 Rogue Coffee Roasters
237 SW G Street
5414766134