Diane Holston Morris
Mixed Media


HeartSong is pleased to kickoff The Year of The Dragon, 2012 by featuring two talented women from Southern Oregon:

Diane Holston Morris is a mixed media artist born and raised in the Rogue Valley. Inspired by nature, Diane uses acrylics to convey an eclectic mix of her admiration for Egyptian, Buddhist, and Goddess philosophies. Even though it sounds like a cliché, her art truly is her passion. Come see her unique and expressive work.

When you visit us, you can also get an aura photograph and reading from Reverend ShaRon (fee $20). Sharon's aura photography combines modern technology with information known and recognized by ancient civilizations. Ayurveda and acupressure are used in conjunction with kirlian photography, electronic acupuncture, and biofeedback to capture the radiant, colored aura and a perception of your inner, spiritual world as a computer-generated, color photoprint.

Please come and meet these two amazing women.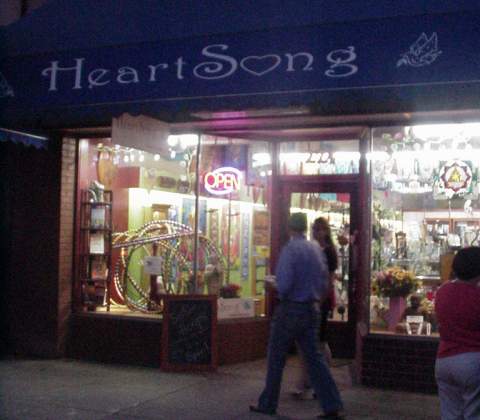 Heartsong
224 SW 6th St
5414716394