Grants Pass' Roving Gallery Party & Art Walk
---
>> Return to This Month's Artwalk
First Friday ~ December, 2010


Gallery One
229-B SW G St.
5414791218

Over 100 Regional Arts Icons!
Joan Ririe, featured artist

You will be delighted with Joan's sweet, sensitive, and sometimes quirky watercolors on paper.

"I have always used a variety of materials to create," she explains, "I didn't begin painting until after my retirement from public education.

Joan's work is as beautiful as it is affordable, making her paintings wonderful holiday gifts.


Grants Pass Museum of Art
229 SW G Street
5414793290

Various Local Artists
The Annual GPMA Members' Show

The Grants Pass Museum of Art proudly presents its annual exhibit of members' work. There is something for (and by) nearly everyone: paintings, drawings, and mixed media.


Grants Pass Arts & Fair Trade
229-A SW G Street
5414720643

15 Local Potters
A Full Range of the Potter's Art

The Homegrown Gallery is pleased to honor more than 15 local potters. There will be wall pockets and hanging vases, wall plaques and plates, beautiful fired clay jewelry, buttons, sculptures, and whimseys. Don't miss this exciting opportunity for one-of-a-kind gifts and treasures.

The gallery will also feature the excellent nature photography of April Hilliard throughout December.

Richard Gyuro will provide Friday evening music at his first appearance in this venue.


Rogue Coffee Roasters
237 SW G Street
5414766134

José Marroquin / Huayllipacha
2nd Annual Peruvian Benefit

José Marroquin shares his heart's adventure with this year's photo exhibit. Also featured is the exceptional 'Huayllipacha,' a musical group from the Andes.


Cat & The Fiddle
147 SW G Street
5414791579

Annie the face Painter & Jeanne's Crafty Creations
Celebrating

Thank You Grants Pass! The Cat and the fiddle is celebrating 20 wonderful years of serving our community. You are invited to come see the new children's educational hub providing tutoring and workshops.

Holiday face painting designs by Annie, and artfully handmade jewelry by Jeanne's Crafty Creations.


Blondie's Bistro
226 SW G Street
5414790420

Aria Hamann / Sounds Unlimited
Art & Music at Blondies

Aria is a GPHS student and will be displaying recent artwork.

Sounds Unlimited, GPHS Choral Group, will delight us with holiday songs.


Oregon Outpost
147 SW G Street
5414712918

Sharon Hedgepath
Jewelry

Celebrate the season with warm wassail!

Lena of Rothschild's Farms will be tempting us with delicious new products! Chocolate S'mores, Nutcracker Dip, and lots more.

Eden Vale Vineyards will pour wines for the holiday season.

Sharon Hedgepath will be displaying stream punk jewelry, vintage parts.


6th Street Coffee & Deli
208 SW 6th St
5414720807

Richard Gross || Brian Mcpartland
Photography || Landscapes in oil

An array of photographs taken by Richard Gross, plus original landscape oil paintings by brian Mcpartland. Student work from the Southern Oregon Art Academy is also on display — please visit the academy at its new 509 SE H Street location.


Heartsong
224 SW 6th St
5414716394

Peace
The Sacred Image

HeartSong is featuring paintings by the infamous Grants Pass artist, Peace. This showing contains work touching upon his desire to express the Divine through his artwork.

Peace is a self-taught artist who quit his day job to live a lifestyle that allows him to paint every day, and exprience glorious adventures along the way.

Stop in to see and experience the magic of Peace. Those who seek Peace will find Peace.


Chuck King Jewelers
221 SE 6th St
5414763777

Chuck King Jewelers
Unique Creations

Come and see the results that endless sketching, carving, hammering and polishing create in the form of exquisite one-of-a-kind jewelry. Thought-out on paper and crafted entirely by hand here in our shop, these pieces show our true passion to our unique craft.

Come by and browse, visit with our three designer goldsmiths, and try on our creations.


Plaza Sewing & Vacuum
311 SE 6th St
5414795757

The Staff
Christmas Quilts

The staff at Plaza Sewing have gone all out with their holiday display for your pleasure on First Friday Art Night.

There is a 15% discount from 6 to 9, so get those hiliday sewing needs now!


Elegance Lamps & Lighting
321 SE 6th St
5414760570

Linda Eikleberry
Handmade Jewelry

Custom-designed hand-made jewelry by Linda Eikleberry.

Alan Southwick from Columbia Distributing will be pouring both domestic and imported champagne. There will also be dessert wines. Tasting fee $10.
Book Lore & More
122 SE H St
5414714945

Mary Anne Tinoco & Heidi Keller
Native American Art

Tinoco is known in Native American art circles for her traditional dream catchers which she crafts by hand, inspired by age-old traditions, and for her jewelry.

Keller is a renowned faux painter/muralist, who will be ehibiting Northwest coast Native American inspired art. Keller was also a featured artist in the '07 Western Design Conference.
H Street Interiors
138 SE H St
5419561200

Gabriel & Ana Liz Segura, Cheryl Magellan & Cheyenne Nichols
COLLABORATIONS

Come meet the local talents whose collaborative projects with Home Economics have thrilled colectors and garnered press coverage from coast to coast this past year. Each of these artists has a unique contribution to make in attaining the whole design.


Eco Tots
213 SW 4th
5416603331

Teena Jo
Photography

Teena's approach to photography is grounded in recognizing the unique and natural beauty of each person. Her creative passion is to create an atmosphere which allows for people's true spirits to unfold before the camera.

We also invite our customers to come in and enter our SANTA'S WISHLIST DRAWING (no purchase necessary to enter), and we'll be handing out candy canes to children as well.
The Wiseman Gallery
3345 Redwood Highway
5419567339

RCC Riverside Campus Art Students
The Light and the Dark

RCC Student Exchange Exhibit. Artwork from students at the Medford campus will be displayed at the Wiseman Gallery, while artwork from the Redwood (Grants Pass) campus will be displayed at the RCC SOU Higher Education Center in Medford.

In the Annex, November 16 through Dcember 9, Student holiday Show and Sale.


Grants Pass Library
200 NW C St


Five Volunteers
Josephine County Library Volunteers' Exhibit



Elizabeth Adfit recently moved here from Arizona where she was a teacher, and has been painting in acrylics for years. Along with her impressionistic watercolors she will also show her oil paintings.
Jane Clark has been painting for six years and will show watercolors of natural arrangements.
Marcia Cottrill will also show her watercolor paintings.
Bonnie Johnson will exhibit some of her large acryli paintings.
Finally, the extraordinary handmade furniture of Doug Walker, the talented president of JCL.


Music will be open mic hosted by Kevin Widdison. All musicians, poets, and other performing artists are welcome.


The Redwood Tower
306 NW 6th Street
5414175263

Roger Dorband
Poems & Images from Steens Mountain

Photographer Roger Dorband will be joining us to sign copies of his latest work, "Out Here: Poems and Images from Steens Mountains Country," produced in collaboration with author Ursula K. LeGuin.

Cynthia Cournoyer will also be with us to sign copies of her newly revised and edited book, "What About Immunizations? Exposing the Vaccine Philosophy."
Other Items of Interest
to First Friday Art Walkers, Downtown Visitors, and Evening Shoppers!
The following merchants aren't presenting art exhibits this month, but they're staying open on First Friday in support of Art Night, and have some other really incredible things to offer!


The Glass Forge
510 SW G Street
5419550815


Music by Jon Galfano
First Friday Art Night

There is always something new to see at The Glass Forge Gallery & Studio.

Musician Jon Galfano will be welcomed back on December\'s First Friday to perform his many guitar originals. Jon\'s unique, world-class guitar work continues to be a highlight of the Southern Oregon music scene, so stop by and enjoy!

Christmas is right around the corner and beautiful glass artwork makes a wonderful gift.
Come inside! See more photos! Read & post comments! Write a review! >>


Sandi's Candies
145 SW G Street
5419559112


Marshmallow Heaven
First Friday Art Night

Sandi's Candies is pleased to rewelcome locally owned Marshmallow Heaven, LLC with new marshmallow flavors and holiday gift packages. Come sample their yummy melt-in-your-mouth marshmallows!

Sandi's will also be sampling December's Fudge of the Month, Peppermint Snowflake. Enter to win a Christmas gift basket. Happy Holidays to all.
Come inside! See more photos! Read & post comments! Write a review! >>


Evangel Parable Christian Bookstore
201 SE 6th St.
5414765125


The Daggett Family
First Friday Art Night

Join Evangel to usher in the Christmas Season!

Steve and Debbie, along with their kids, will be singing a variety of inspirational and Christmas songs. Come by and say hi while enjoying hot cider and cookies.
Come inside! See more photos! Read & post comments! Write a review! >>
Return to Current Art Walk
Legend:


Musical Entertainment


Literary Event


Refreshments Served


Alcohol Served


SALE!
---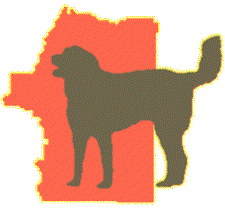 Jo Co Spay Neuter Fund
help us help them


---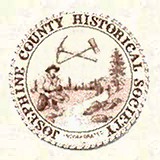 Don't know much about history?
Visit the Josephine County
Historical Society!
---
Southern Oregon
Business & Pleasure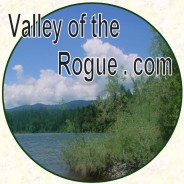 Events & Celebrations
Arts & Entertainment
---