Grants Pass' Roving Gallery Party & Art Walk
---
>> Return to This Month's Artwalk
First Friday ~ July, 2013


The Firehouse Gallery
214 SW Fourth Street
5419567339

'Anyone Can Draw' figure group
Body of Work

This exhibition celebrates the time-honored and living tradition of artists' encounter with the live model. The immediacy of these works, from the local figure group "Anyone Can Draw," exemplifies the timeliness and beauty of this rich practice.

In the Community Exhibits Room: Jeffrey R. Cunningham Memorial Exhibit.


Gallery One
229-B SW G St.
5414791218

Daniel Desmond
Impressionistic Oil Paintings

Gallery One presents Daniel Desmond's impressionistic oil paintings. "My intention is to derive the emotional factor from the process of the painting rather than from the subject matter. The painting is not a copy of a scene, but from my memory of similar scenes modified to meet my design criteria. The important considerations for my paintings are eye path, focal point, and a reasonable combination of warm and cool colors."


Grants Pass Museum of Art
229 SW G Street
5414793290


Sightlines

Presenting "Sightlines" An International Quilt Exhibition by SAQA (Studio Art Quilt Associates) Art Quilts You Have Never Before Imagined! Sponsored by Ed Morey & Redwood Nursery Exhibition through July 26th, Tuesday thru Saturday noon-4pm Please note* Museum will be closed for Fourth of July holiday. For other Museum offerings go to their web site.


Artistic Elements
208 SW G Street
5414500155

Judy Ross-Koral


We at Artistic Elements welcome to our gallery, Judy Ross-Koral who wishes to share A Note Of Gratitude:


"Most of the important things I know about the arts I have learned from teaching children the basic principles. I learned that they naturally have what I have been striving for. I play with the mediums and I continue to learn…"



Please join us this First Friday to view her work and see the rest of her artist statement.


Sandi's Candies
145 SW G Street
5419559112

Dan Collins :: Wayne Brickey :: Sandi
Woodcarving :: Pottery :: Chocolate

Ever seen Chocolate Art? Stop by during First Friday and see some of our custom chocolate work on display!

We are pleased to welcome back woodcarving artist Dan Collins and his unique work. Dan will be on site to demonstrate his carving technique. You can also get a glimpse of some beautiful handcrafted pottery from Wayne Brickey.

Stop in during First Friday to visit 3 local businesses and artisans!


The Kitchen Company
301 SE 6th St
5419555311


Banana Splits!

It's time to celebrate Summer with a favorite ice cream dessert. The Kitchen Company will be serving mini banana splits that will feature our Stonewall Kitchen Toppings. Come on in and indulge a little with caramel, raspberry and of course chocolate fudge. (sprinkles optional)


Violet Continued @ The Bead Merchant
300 SW 6th St


Marlynne Rollins
Beaded Jewelry

Come see beautiful beaded jewelry by artist Marlynne Rollins. Quick crocheted flowers demonstrated by Susan Crisfield. Bottoms Up Sale begins! All pants and skirts are 25% off through July 15th. Plus goodies and fun.


Chuck King Jewelers
221 SE 6th St
5414763777

Dennis Kirkland
Photography

Many of Dennis' images have appeared in magazines and calendars, published on covers as well as internally to enhance featured articles. Dennis and Colleen also produce and sell paper and canvas prints. Additionally, Dennis was co-founder of Nature Photographers of the Pacific Northwest (www.nppnw.org) producing guest speakers such as George Lepp, Art Wolf, Art Morris, Darrell Gulin, Moose Peterson and many others in what has become a very popular bi-annual event held on Northwest College Campuses along the I-5 Corridor. Dennis has recently been elected as a board member for Northwest Outdoor Writers Association.


Plaza Sewing & Vacuum
311 SE 6th St
5414795757




Our new Christmas fabric is in and it's a must see for all you crafters; they are exceptional! There are also new arrivals of craft supplies including leather, printed burlap, velvet, and more. Stop in and see all the new merchandise for your creative needs. A member of Lyoness.


Elegance Lamps & Lighting
321 SE 6th St
5414760570


Wine Tasting

Thomas King will be show-casing wines to enhance your summer barbecues. There will be whites, pinks, and reds for you to sample. Be sure to check out all the new H & K steel sculptures, wine and beer caddies, business card and pencil holders, and garden stakes. Tasting Fee $10
Josephine County Historical Society
508 SW 5th St
5414797827

Ed Quigley, western artist
private collection

Premier Showing! Featuring a private collection by world renown western artist Ed Quigley. This week depicts events in Josephine County's colorful past, and were a gift to the artists sister. Presented by the Josephine County Historical Society
The Wiseman Gallery
3345 Redwood Highway
5419567339

Matthew Allred
Heliography

Allred examines the extended length of the photographic moment and the aesthetic possibilities of primitive cameras using a pinhole camera to trace the path of the sun across the sky.

Open only during regular college library hours.


Grants Pass Library
200 NW C St


James Condos
Colored Pencils

James Condos "Visions with Colored Pencils" collage/colored pencils - Art Above the Shelves In the Glass Cases: "Community Reads 1776 by David McCullough" on display during business hours all month long.


Ma Mosa's
118 NW E Street
5414790236

Elaine Hertel
Paintings

This First Friday we will be featuring the works of artist Elaine Hertel. Outside on the patio Josh Gibson will be rocking some tunes. As always, great food and drink will be available. Come enjoy the warm summer evening with us!


In His Timeframe
139 SW G Street
5414711541

Carol Eaton-Preston
Impressions of The World as I See It

We proudly present the artwork of Carol Eaton-Preston. Carol has been influenced by the use of light and color used by the California impressionists.

"My paintings are the impressions of the world as I see it utilizing shadows, color and shapes. If you connect with the images, or they invoke stories in your mind, then the paintings have reached you and I have done my job. That job is giving you a new experience to enjoy!"


Rebel Brick
229-A SW G Street
9077234048

Local LEGO Artists


We are excited to say that we will be having LEGO art from local builders, and the winners of our June building competition! We'll be showing different built pieces you may never see again! Also we are excited to invite Amanda Gumm-Nelson who does Amazing face painting! Amanda will be painting adults and kids! Art Walk can be for families as well! Come down and see what fun we have here at Southern Oregon's Favorite Lego Store!


A-Z Business Services
424 NW Sixth St.
5419550900

Jean Robertson
Jewelry & Textiles

We are proud to display the jewelry and textile creations of Jean Robertson. After growing up in San Francisco, Jean now uses the rural forest of Oregon for gathering her inspirations and creating the perfect combination of mood and color. Come down and see her beautiful works of art and enjoy a snack while browsing. Items will also be on display Tuesdays and Thursday from 11:30-2:30p.m in our office in the Josephine County Professional Building.


Oregon Books & Games
150 NE E Street
5414763132

Johnnie Walker & Marilyn Bradford
"Beauteous Black and the Mysterious Forest"

Beauteous Black and the Mysterious Forest, Written by Marilyn Bradford and illustrated by Johnnie Walker, is the first original BLACK FAIRY TALE written in the United States. The book and a small display of Johnnie Walker's artwork will be displayed at the Oregon Book store (150 N. E. St, Grants Pass) July 5, 2013. There will be a reading of the book at 6:00 pm.


Unitarian-Universalist Fellowship
6th & B
5414796699

Colombe Leinau
...and also: The Fair Trade Trunk Show

Celebrate the return of Fair Trade to Grants Pass. This evening is the debut of the Fair Trade Trunk Show, presented by a group of owners of the original Creative Alternative. Many old favorites will be found, such as jewelry from the Leakey Collection that is more beautiful than ever, and starlights, along with new items, as always good-looking, affordable and some functional. Work of local artist Colombe Leinau is featured, with music by cellist Theresa Northcross.


Beauty Supply of Grants Pass
304 S.W. Sixth Street
5414790901

Sue Eakin
Paintings

The Beauty Supply of Grants Pass is proud to highlight the artwork of Sue Eakin. Sue is a member of the Watercolor Society of Oregon and Josephine County Artist Association. Over the past ten years, Sue has taught oil, acrylic and watercolor locally and has won many awards in those mediums. She believes that there is always something new to learn, and room for for improvement.


The Black Horse Boutique
211 SW G Street
5416591624


Welcome!

We have an eclectic collecting of clothing, blingy hats, purses and other fun to see products. Stop by and view these lovely items as you stroll the streets of downtown Grants Pass and say hello to one of the new businesses in our community.
Return to Current Art Walk
Legend:


Musical Entertainment


Literary Event


Refreshments Served


Alcohol Served


SALE!
---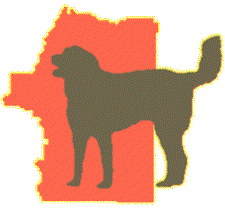 Jo Co Spay Neuter Fund
help us help them


---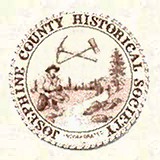 Don't know much about history?
Visit the Josephine County
Historical Society!
---
Southern Oregon
Business & Pleasure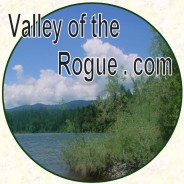 Events & Celebrations
Arts & Entertainment
---
* In Grants Pass, most "First Friday" art exhibits continue to be
displayed all month long, so come back often and enjoy!
* More art next month too!