Grants Pass' Roving Gallery Party & Art Walk
---
>> Return to This Month's Artwalk
First Friday ~ July, 2012


The Firehouse Gallery
214 SW Fourth Street
5419567339

Suzy Kitman
Oregon Coast Oil Paintings

Kitman creates vibrant richly textured oil paintings that explore the peace and the power of the Oregon coastal landscape.

The Second Thursday Ceramic Artist show and sale benefiting the Rogue Valley Humane Society will be on display in the Community Exhibits Room. All proceeds go to support RVHS. Participating artists include Carolyn Crowley Rice, Cris Usher, Marilyn Moore, Roxanne Hunnicutt, Janise Pratt, Nancy Stewart, Lil Briscoe, Carole Hayne, Kazuko Young, Wayne Brickey, Amy Segovia, Gwen Childs, and Sally Purcell.


Gallery One
229-B SW G St.
5414791218

Dorothy Tulare, featured artist
Paintings

Dorothy Tulare is a master painter who has a dreamy, impressionistic style that captures still life and local scenes with rich color and sharp composition. Along with many awards she has had work in the Portland and Coos art museum rental galleries.



Grants Pass Museum of Art
229 SW G Street
5414793290

Russel Myers, Jeff Egli, Michael Gallant, et al.
Cartoon Art in America

Don't miss this exciting exhibit, fun for the whole family! Cartoon Art in America May 29- July 27. Stop in and say hello, find out what is on deck for upcoming shows and just enjoy yourself!


The Glass Forge
510 SW G Street
5419550815

Carol Ransom
Watercolors & Oilst

Carol Ransom presents her work in the Glass Forge gallery. Her mediums are watercolors and oil.

"I am so excited to share a body of work which expresses my contentment. I began my art career 12 years ago. My mediums are watercolors and oil. The exhibit captures my passion with natural images of Oregon wild flowers and birds. After growing up in town and graduating from Grants Pass High School, married life, children, and a move to Canada filled my days. Widowed, with children grown, I attended my 35th high school reunion. It was home that lured me back. It was home that brought me a new love, and home that nurtured my passion."

Glass blowing demonstrations in the studio.



Rogue Coffee Roasters
237 SW G Street
5414766134

Jeremy, Jen & Bitty, and Antonio
A Collection of Rogue Roasters' Art

This Friday we will be showcasing a collection of Rogue Roasters art!

Featuring Jeremy's Paintings, Jen and Bitty's beautiful photographs of the outdoors, Antonio will also be showcasing some fine art photos and a few paintings.

Music will be provided by a couple of Paul Henderschotts Students and then Jen Ambrose... Music from 6-9



Artistic Elements
208 SW G Street
5414500155

Clyde Kirkpatrick || Kathy Marshbank
Watercolor || Mixed Media

The Gallery at Artistic Elements is proud to present Clyde Kirkpatrick, local award winning watercolor artist and teacher, and Kathy Marshbank, local mixed media artist.

Clyde's captivating images of water and reflection place him right in the main "wheelhouse" of maritime painting. Clyde is a member of JCAA, SOSA, GPMA and ASMA. He displays at Gallery One and teaches at RCC and Artistic Elements.

Kathy Marshbank is known locally as the creator of Carmen Bearanda, Bearilyn Monroe and A Little Embearassed for the Grants Pass BearFest, Kathy Marshbank has been fascinated with art since she was a child. She will be showing her colorful and creative mixed media collage pieces.

Artistic Elements, your local source for fine art supplies, invites you to join us on First Friday. Come meet the artists and enjoy refreshments.



Oregon Outpost
147 SW G Street
5414712918


Gourmet Products

It's time for summer picnics and BBQ's and we've got some fantastic ideas to help you plan your gatherings. Were featuring gourmet products from Earth and Vine this month. Well have a black bean to try using their fabulous Key Lime Kiwi Tangerine dressing/marinade. YUM! Also on the menu is a terrific spread made with Peach Chipolte Jam. We've also got the perfect summer wine to go with your picnic fare … a clean, crisp delightful white wine come try a complimentary sample and join us for a fun evening at the Oregon Outpost and Plumrose Lane.



The Kitchen Company
301 SE 6th St
5419555311


Soda Stream, home carbonation system

Warmer weather is finally here! To help cool you down, The Kitchen Company will be demonstrating Soda Stream, the popular home carbonation system. Stop by for a sample of carbonated water, or have us add a calorie-free essence, or one of the many syrups, from lemon-lime to root beer .


Chuck King Jewelers
221 SE 6th St
5414763777

Janice Webb
Watercolors & Oils

Janice Webb will be our guest artist this month. She writes:

"Inspired by nature, I am a painter creating realistic and impressionistic works of art in watercolor and oils, reflecting and expressing the luminous qualities found in vibrant landscapes, colorful flowers, and interesting people. Enriched by travel and living abroad, many of my subjects reflect a sense of place and include personal glimpses into the people and culture of the region. Impassioned by the extraordinary vistas of the Northwest, I seek to capture light as it plays across the texture of my surroundings. Most importantly through my artwork, I wish to express reverence for the gloriousness of our area and hope to inspire others to realize the importance of preserving our land for future generations to enjoy."

King Jewelers welcomes you to come and enjoy Janice's beautiful art display Friday evening.



Plaza Sewing & Vacuum
311 SE 6th St
5414795757




You are welcome to come in to see our large selection of fabrics including satins, corduroy, knits, and flannels. We also have craft supplies, ribbon and notions galore! Our Christmas fabrics are now in stock and they are beautiful. New books and patterns are coming in weekly. Plus we will do our best to order in whatever we might not have in stock.

Also for your enjoyment the Rogue Brass Quintet will be playing outside in front of the store.

The Josephine County Historical Society will also be out front selling tickets to vote on which of 12 political people get to "Kiss The Pig " $1 per ticket



Elegance Lamps & Lighting
321 SE 6th St
5414760570


Wine Tasting

Christine from Melrose Vineyards will be here to serve the great variety of wines from their estate. Also we have just received over 140 glass baskets from an estate purchase please come take a look!

Tasting fee $10

The Boardroom
1867 Williams Hwy
5412442650

David Sherman & Sid Field


The Boardroom presents photographers David Sherman and Sid Field from 6:00 to 8:00 pm Their Brilliant artwork captures images ranging from landscapes, wild life to human-interest images. Come and enjoy their beautiful artwork while tasting some wine and appetizers.

The Boardroom offers full and part-time offices, meeting rooms, a live receptionist and more.



Stillpoint Dance Studio
405 S.E. Sixth Street
5414764641

Nathan Jones & Students
Untitled Exhibit

Stillpoint Dance Studio presents an open house and performance with Nathan Jones and some of the students from his two week Afro-Caribbean Dance workshop. Nathan, who is on the UC Sacramento Theatre and Dance Department faculty, approaches dance with an amazing combination of technique, intellect, artistry, and humanitarianism. Please join us! Performances will be at 7:00 & 8:00
The Wiseman Gallery
3345 Redwood Highway
5419567339

Seen / Unseen
A Juried Photography Exhibit

"Seen/Unseen," a juried photography exhibit that features the distinctly individual visions of 23 artists from around the nation.

Selected artists are David Borawski, Julie Chase, Nancy Floyd, Angela Franks Wells, Kara French, Sarah Gruver, Brian Harmon, Andrea Hoelscher, Daniel Kariko, Klaus Knoll, Dave Kube, Andrzej Maciejewski, Helen Maringer, Andy Mattern, Dan McCormak, Leighton McWilliams, Joshua Roller, Kris Sanford, Meredith Smith, Carly Swenson, Whitney Warne, and Jimmy Wilson.

Work by the Southern Oregon Woodturners group will be on display in the Annex, Wiseman Gallery.
 
Return to Current Art Walk
Legend:


Musical Entertainment


Literary Event


Refreshments Served


Alcohol Served


SALE!
---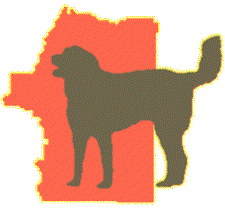 Jo Co Spay Neuter Fund
help us help them


---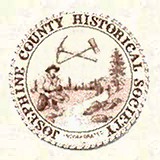 Don't know much about history?
Visit the Josephine County
Historical Society!
---
Southern Oregon
Business & Pleasure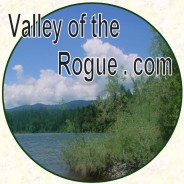 Events & Celebrations
Arts & Entertainment
---