Clyde Kirkpatrick || Kathy Marshbank
Watercolor || Mixed Media


The Gallery at Artistic Elements is proud to present Clyde Kirkpatrick, local award winning watercolor artist and teacher, and Kathy Marshbank, local mixed media artist.

Clyde's captivating images of water and reflection place him right in the main "wheelhouse" of maritime painting. Clyde is a member of JCAA, SOSA, GPMA and ASMA. He displays at Gallery One and teaches at RCC and Artistic Elements.

Kathy Marshbank is known locally as the creator of Carmen Bearanda, Bearilyn Monroe and A Little Embearassed for the Grants Pass BearFest, Kathy Marshbank has been fascinated with art since she was a child. She will be showing her colorful and creative mixed media collage pieces.

Artistic Elements, your local source for fine art supplies, invites you to join us on First Friday. Come meet the artists and enjoy refreshments.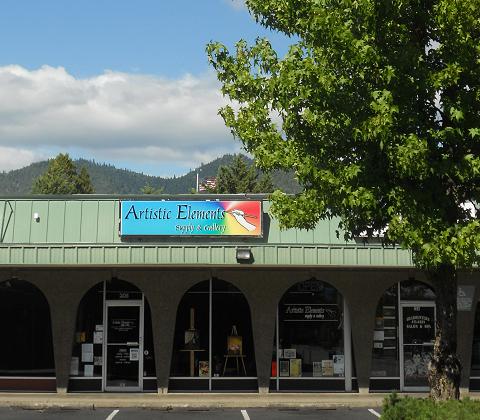 Artistic Elements
208 SW G Street
5414500155