Grants Pass' Roving Gallery Party & Art Walk
---
>> Return to This Month's Artwalk
First Friday ~ August, 2013


The Firehouse Gallery
214 SW Fourth Street
5419567339

65th Southern Oregon Art Show
formerly the "AAUW Art Show"

A community art show featuring over 100 adult and youth entries in watercolor, painting, photography, drawing, pastel, printmaking, sculpture, ceramics, and two-dimensional mixed media.

Come cast your vote for the People's Choice award.


Gallery One
229-B SW G St.
5414791218

Lee Remedious
When Pigments Fly

We are proud to present Lee Remedious, one of our more experimental artists who works with passion in many styles and media, depicting surprising and sometimes quirky subjects.

"I've found that art is a difficult and delicate translation from the heart to pigment on paper. The joy is getting the brush to do one's bidding"

Lee will be at the gallery on First Friday from 5 to 8 pm.


Grants Pass Museum of Art
229 SW G Street
5414793290

National Watercolor Society
NWS Traveling Exhibition

Presenting "National Watercolor Society" Traveling Exhibition, Sponsored by Len and Lee Remedios Sponsored by Len & Lee Remedios ~ Curated by Barbara Burnett and Libby Hocker

Other Museum offerings: * August 8--Volunteers Gathering, 10:30am
* August 14--2nd Wednesday Life Sketching 7-9pm
* August 9--Poetry Night — 2nd Friday Poetry Sharing 7-9pm


The Glass Forge
510 SW G Street
5419550815

Karen Phillips
A Moment in Time

The Glass Forge proudly presents live glass blowing demonstrations for your entertainment on First Friday. This is always a wonderful place to visit and see new ideas taking form while you watch.

Works by Karen Phillips — which capture a moment in time, an animal's curious glance or a friendly smile includes mediums of oil, watercolor, gouche, pastel, colored pencils, and scratch board — will be on display thru August.


Artistic Elements
208 SW G Street
5414500155

Dan Johnson
Oil Painting

This month we have in our Gallery, work from Dan Johnson, an oil painter from the Laguna Beach California area, newly relocated to Grants Pass and ready to share his 35+ years of painting experience with our community. He would like to take the opportunity this Art Night to get to meet those in our art community interested in getting started in oil painting or wishing to expand their knowledge and experience. Please join us,


6th Street Coffee & Deli
208 SW 6th St
5414720807

Dennis & Becca Kimzey
Photography & Oil Painting

We invite you to join us for an evening of fine art and entertainment. Our featured artists will be Dennis and Becca Kimzey. They are both retired and pursuing artistic endeavors – photography for Dennis and oil painting for Becca.

Our friends, Wayne Watanabe and his family, will entertain us with a medley of easy listening and soft rock tunes. We look forward to seeing you on First Friday Art Night.


The Kitchen Company
301 SE 6th St
5419555311

Elaine Hertel
Ice Cream, Sorbet, and Gelatto

Homemade ice cream by Elaine Hertel is a summer tradition at the Kitchen Company. Join us for a taste as she uses the Cuisinart ice cream maker. She will serve up some delicious choices such as grape and lavender sorbet and wild blackberry gelato. Come on in and see how easy homemade ice cream is to make!


Listen Here Music
234 SW 6th St
5414716131

John Granacki, Master of Space and Time
Paintings

"The Folding-Doors of Perception" continue to be displayed, but with occasional rotations in the artwork, so come back often and don't miss anything!

Says Granacki: "Alas, in recent months I haven't been painting nearly as much as I ought, what with the demands and diversions of time-travel, but I was prolific in the last century and will be as much or more so in those to come, so lately I've been taking time-outs along my journeys to gather past-and-future masterpieces for your contemporary enjoyment!"

Listen Here will be open only during regular business hours for the foreseeable future, but since you're coming downtown for music anyhow, you should check out the gallery while you're here!


Violet Continued @ The Bead Merchant
300 SW 6th St


Local Bead, Knit, and Crochet Artists
Show & Tell

SHOW & TELL! We invite you to briing in your hank-knitted, hand-crocheted and hand-beaded items for our first First Friday Show & Tell. Many local artists will be sharing their work – a great opportunity for you to learn how others create. While you're here, why not sign up for a class? And as always, there'll be treats to eat and people to meet.


Chuck King Jewelers
221 SE 6th St
5414763777

Jean Mount
The Beauty of Nature

Presented by Josephine County Artist Association, Jean Mount

"The beauty of nature and surroundings inspire my paintings I have a passion for hiking and painting, so I often take a sketch pad and paints with me on the trail or on travels. By walking, stopping, experiencing, and sketching a scene, I can take the feeling back with me to the studio. I continue to expand my skills and enjoyment of painting."


Plaza Sewing & Vacuum
311 SE 6th St
5414795757

Hugo Ladies Quilt Club
Raffle Quilt

The Hugo Ladies Quilt Club is pleased to display their raffle quilt at Plaza Sewing Center! Tickets are available for $1 each or 6 for $5. There is also a new collection of felt kits and a large selection of sale fabrics available. Stop by and see what beautiful art fabric can create and ask about up coming classes!


Elegance Lamps & Lighting
321 SE 6th St
5414760570


Summer Sippers

"Summer Sippers" are on the menu for this wine tasting! We will be pouring wines that pair well with lighter summer foods and are also great to enjoy as a stand alone. Make this stop a must for an enjoyable evening.

Tasting Fee $10
The Wiseman Gallery
3345 Redwood Highway
5419567339

Matthew Allred
Heliography

Allred examines the extended length of the photographic moment, and the aesthetic possibilities of primitive cameras, using a pinhole camera to trace the path of the sun across the sky.


Grants Pass Library
200 NW C St


James Condos
Visions with Colored Pencils

Colored pencil drawings by JamesCondos

Art Above the Shelves and in the Glass Room space: small prints in the Glass Case

"Community Reads 1776 by David McCullough"

On display during regular library hours all month long.


Ma Mosa's
118 NW E Street
5414790236

Kevin Gillette


This First Friday we will be celebrating the bounty of the garden! Our menu will feature fresh, delectable items to really showcase what our valley has to offer. Artist Kevin Gillette II will be displaying his art, live music outside, fun cocktails...you want to walk on up to E St.!


In His Timeframe
139 SW G Street
5414711541

Mary "Mimi" Brindley
Painting, Photography & More

Our featured artist for August is Mary (Mimi) Brindley. After receiving her degree in commercial art Mary spent 35 years working in Los Angeles California and Honolulu Hawaii. She also studied fine arts in the evenings and did weekend workshops. She later received her California teaching credentials in Arts for Adults. Her talents are many. From paint to photography. Stop in and enjoy the beautiful display of her art.


Beauty Supply of Grants Pass
304 S.W. Sixth Street
5414790901

Judy Christopher
Watercolor Paintings

We are proud to present the Watercolor works of artist Judy Christopher.

"Art is what makes any dreariness in life come alive and sing. I have always loved and appreciated art. I have worked in many mediums of art there. When I moved to Grants Pass in 2003 I studied watercolor under Marshal McDaniels Art is just a way of life and draws me closer to God."
- Judy Christopher, Watercolor Artist
Return to Current Art Walk
Legend:


Musical Entertainment


Literary Event


Refreshments Served


Alcohol Served


SALE!
---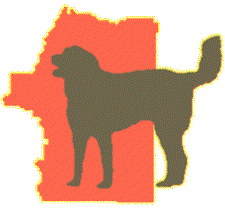 Jo Co Spay Neuter Fund
help us help them


---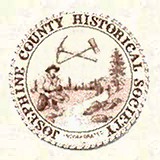 Don't know much about history?
Visit the Josephine County
Historical Society!
---
Southern Oregon
Business & Pleasure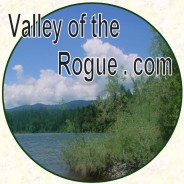 Events & Celebrations
Arts & Entertainment
---