Grants Pass' Roving Gallery Party & Art Walk
---
>> Return to This Month's Artwalk
First Friday ~ May, 2013


The Firehouse Gallery
214 SW Fourth Street
5419567339

M. A. Papanek-Miller


"...if they could not defend themselves they were bound to be conquered..."

Papanek-Miller uses layers of acrylic, oils, gouache, graphite and collage to create narratives that represent various media systems, events, games, or experiences that have become culturally expected.

Photographs by Robert Newman will be on display in the Community Exhibits Room. Join us in the back of the building for the RCC Art Student "Study Hall Gallery."
 


Gallery One
229-B SW G St.
5414791218

Jessie Lee Geiszler
plus many other local artists

Gallery One at the Museum presents Jessie Lee Geiszler's exhibit of paintings that reflect her spiritual journey with hopes that it speaks to the viewer.


Grants Pass Museum of Art
229 SW G Street
5414793290

Linda Katzen & Gary Foll
Color and Form

Presenting the artwork of Linda Katzen and Gary Foll "Color and form attract the eyes, mind and emotions"

May 10, Golf for Art fundraiser at Grants Pass Golf Course. Sign up now. Prizes, bar-b-que, hole in one, and lots more! Ask us about the other activities the museum is hosting.



The Glass Forge
510 SW G Street
5419550815

The Glass Forge Artists
Glass Blowing Demonstrations

The Glass Forge proudly presents live glass blowing demonstrations for your entertainment on First Friday. This is always a wonderful place to visit and see new ideas taking form while you watch. Start your evening at The Glass Forge for an exciting and fun demonstration and set the mood for a good time!


Rogue Coffee Roasters
237 SW G Street
5414766134

Christopher Flansbaum || Bernie Conrad
Photography || Paintings

This month we highlight a wonderful photographer Christopher Flansbaum, he will be showcasing some beautiful images of our magical Rogue River and other Southern Oregon vistas. Mr. Bernie Conrad will be featured as well with a fresh batch of stunning paintings from his creative soul...

From 6-9 pm, music will be shared by Chip Dennerlein.

Art for the whole month of May!



Artistic Elements
208 SW G Street
5414500155

Margaret Valvo
Remembering Margaret Valvo's Watercolor

We're honored to have the show "Remembering Margaret Valvo's Watercolor."

Margaret Valvo was a driving force in the Grants Pass art community. This posthumous exhibit will display her more recent abstract watercolors on Yupo paper as well as some of her earlier traditional watercolors.

In addition we'll have a demo from Brandi York, the Regional Instructor for Copic Markers. Don't miss out on this opportunity to see your favorite markers in action and learn about new products!



Oregon Outpost
147 SW G Street
5414712918


Focus On Mom!

Our focus this month is on Mom! The store is filled with all kinds of wonderful gifts for Mother's Day. Thomas from Southern Wine and Spirits is joining us to pour samples of some of our favorite wines. To compliment our wines, we will be serving Blueberry scones with yummy blueberry jam and other British fare.

Don't miss this special night with us from 6 to 9 pm, and remember we'll be open for Wine Stroll on May 11th!



Sandi's Candies
145 SW G Street
5419559112

Dan Collins || Wayne Brickey


We will be showcasing some of our most delectable sweets such as our famous fudges, tantalizing truffles and of course... our sinfully sweet strawberries dipped in chocolate!

We will be hosting woodcarving artist Dan Collins and his unique work that he has created from Cottonwood Bark. You can also get a glimpse of some beautiful handcrafted pottery from Wayne Brickey.

Stop in during First Friday and visit 4 local businesses!



6th Street Coffee & Deli
208 SW 6th St
5414720807


Music by Phil King

We are proud to present local singer and songwriter, Phil King who will be providing entertainment on vocals & acoustic/electric guitar. His set includes an eclectic mix of familiar tunes and some of his personal, if lesser known favorites.

Phil will also be showcasing many original compositions, some of which are featured on his current CD, Just Me.



The Kitchen Company
301 SE 6th St
5419555311


Pork Vindaloo (Indian cuisine!)

The name Madhur Jaffrey is synonymous with Indian cooking and this evenings dish, Pork Vindaloo has all of the rich depth of spices and flavor you expect from Indian cuisine, yet this recipe is so easy to make. Come in for a sample of Madhur's simple take on this Portuguese-inspired Indian dish.


Listen Here Music
234 SW 6th St
5414716131

John Granacki
Here Be Dragons!

The "Masterof Space & Time" exhibit is soon to have new artwork rotated in, while all of the paintings currently on loan from private collections will be returned to their owners. Among the thus soon-to-depart are "Halitosis" and "Let Sleeping Dragons Die!" Past masterpieces, skillfully rendered in the days when the artist was meticulous in his attention to delusional detail, neither painting has been shown publicly for more than fifteen years, so if you haven't seen them you had better get down here quick — but you should come during regular business hours, because this month we will not be staying open late on First Friday.



Violet Continued @ The Bead Merchant
300 SW 6th St



Grand Opening Party!

We invite you to our Grand Opening Party May 3rd 6 -9 pm. Make a pair of earrings with Susan, artwork by many local artists, music by Rachael Sandeen, adorable Apparel in missy, women's and teen's, amazing accessories, beautiful beads, jammin jewelry, and yummy yarns!


Chuck King Jewelers
221 SE 6th St
5414763777

R. L. Anderson
Paintings

We are pleased to present the artwork of R L Anderson. He enjoys capturing natural light in its challenging qualities and realism in his paintings. His work is influenced by Albert Bierstadt (1830-1902) and George Inness (1825-1894), as well as Thomas Cole (1801-1848). It has been said of his paintings that, "His work is intimate and well executed!"


Plaza Sewing & Vacuum
311 SE 6th St
5414795757




The Grants Pass Active Club will be in selling pre-Boatnik Carnival arm bands –save $5. They will also be selling tickets for the first annual Rogue Valley Wine and Brew festival to be held on Boatnik Saturday

and the Rogue Brass Quintet will be playing out in front of the store! Be sure to see all the new fabric for quilters & sewers to create those fabulous works of art!



Elegance Lamps & Lighting
321 SE 6th St
5414760570


Wine Tasting

Carl will be pouring "Not just for Mother's Day" wines. There will be a wide variety from which to choose your favorites! Check out the great lamp shades in the front window.

Tasting Fee $10

The Wiseman Gallery
3345 Redwood Highway
5419567339

College Art Students
2013 RCC Student Art Exhibit

An annual exhibit of work created by RCC students in this year's art classes.

Redwood Campus exhibit: Wiseman Gallery Reception and award ceremony, May 23, 4pm

Riverside Campus exhibit: RCC/SOU Higher Education Center Reception and award ceremony, May 25, 5pm.



Grants Pass Library
200 NW C St


Larry Anderson || Annamarie Christine
Photography || Jewelry

"The Splendor of Alaska," photographs of Alaska by prize-winning photographer Larry Anderson: Eagles, wolves, foxes, rams and the Aurora Borealis!

Jewelry by Annamarie Christine: &quotJewels from the Earth" necklaces and earrings.

Open Regular Hours Only: Tues & Thurs 2-7, Wed & Fri 11-4, Sat 12-4



Ma Mosa's
118 NW E Street
5414790236

Donna Walsh


This First Friday we will be featuring works by the lovely and talented Donna Walsh.

Also, Sweet Water Farm will be on hand to talk about their produce and C.S.A. program. There will be live music, a tasty spring inspired menu and delicious drinks. Come on down!


Aquarius Books
528 NE E St
5414794000


Celebrating Native Traditions

We invite the community to celebrate with us as we honor the Earth and Native traditions today. We begin at 4:00 pm with our First Friday Drum Circle, come and listen or join in with your favorite instrument. The festivities continue with book signings, stories, artwork and Native Styled music. Enjoy the inspiration and talents from many members of our community;


In His Timeframe
139 SW G Street
5414711541

Staci Hunt
Trees from Scripture (Pen & Ink)

Our featured artist Staci Hunt a local artist studied art and interior design in college. Her medium of choice is Pen and Ink. This series of illustrations is based on trees represented in scripture verses from the Bible. They offer a picture of hope and reflection. "This collection is near and dear to my heart because it was inspired by God and manifested through His guidance. To Him be the Glory"


Rebel Brick
229-A SW G Street
9077234048

Jeff Wester
Pop-Surrealism +!

We are proud to show our first artist for our Grand Opening weekend! Come down and meet Jeff Wester and see Southern Oregon's First Lego store!

Jeff Wester is an Illustrator and Graphic Designer for Dutch Bros. Coffee and Owner of Open Mouth Productions. Jeff has an energetic and diverse style ranging from classic ink illustrations to pop-surrealist art pieces.

We are also having our "Name Our Mascot" contest for the Grand Opening weekend!


Major Art and Framing
1951 Redwood Ave.
5414761951

Student's Art Show
& Open House

Major Art & Framing will be hosting a student's art show and open house. Work completed by student's of our instructors; Angel McIntosh, Roni Marsh, Gene Drake, Phyllis Maurer, and Jeanne Warren will be featured. There will be demonstrations by the teachers. Come and see what is happening south of the river!
Return to Current Art Walk
Legend:


Musical Entertainment


Literary Event


Refreshments Served


Alcohol Served


SALE!
---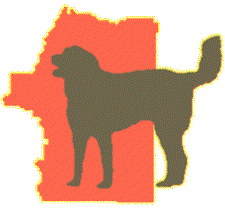 Jo Co Spay Neuter Fund
help us help them


---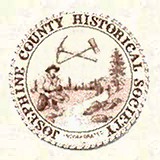 Don't know much about history?
Visit the Josephine County
Historical Society!
---
Southern Oregon
Business & Pleasure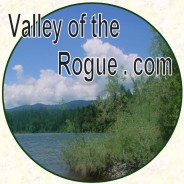 Events & Celebrations
Arts & Entertainment
---