Grants Pass' Roving Gallery Party & Art Walk
---
>> Return to This Month's Artwalk
First Friday ~ June, 2012


The Firehouse Gallery
214 SW Fourth Street
5419567339

Five Paths in Clay
Invitational Show

Curated by RCC ceramics instructor Phil Fishwick, this exhibit is designed to celebrate Oregon ceramic artists working outside the traditional bounds of form and subject. Participating artists include Patrick Horsely of Portland, Jim Koudelka of Portland, Carol Lebreton of Banks, Hiroshi Ogawa of Elkton, and Robin Strangfeld of Ashland. Join us for a gallery talk on Friday, June 1 at 1:00 in the gallery.



Gallery One
229-B SW G St.
5414791218

Marilyn Terry - Del Hearn
Bronze Sculpture - Illustration

We are excited to begin the summer season with two of our area's most esteemed artists. Del Hearn is well known for his meticulous detail on the public art projects: "Doors of Oregon", "Bears on Motorcycles" and "Christmas on Mars". He captures an essence of the area with the honor to have his art on several phone book covers. Del is exhibiting "Local Color", a display of paintings depicting scenes from our area. Del will be at the gallery First Friday from six to eight thirty.

Marilyn Terry's love of animals is obvious when you observe her bronze work. With a life time of observation she nails down the essence of wolves, horses and dogs. For seventeen eventful years Marilyn lived with Kiva the wolf who is the subject of many of her sculptures. Along with her bronze she is showing her pyrography (burning on wood) and will have a few of her wax forms on display. Marilyn will be at the gallery First Friday from six to eight thirty.



Grants Pass Museum of Art
229 SW G Street
5414793290

Russel Myers, Jeff Egli, Michael Gallant, et al.
Cartoon Art in America

Don't miss this exciting exhibit... Fun for the whole family!



Cartoon Art in America
The Unique American Art Form


with Russell Myers, Jeff Egli, Michael Gallant and others. There will be activities you won't want to miss. Talk and book-signing by Jan Eliot (author of Stone Soup)
June 9, 2pm Sponsored by Iguana Comics How to Draw Cartoons a class taught by Jeff Egli of Iguana Comics
June 23, 2pm Sponsored by Premier West Bank



The Glass Forge
510 SW G Street
5419550815

Al Willer
Pottery

Featured artistist is Al "Doc" Willer from Medford. Al has been a full time potter in Southern Oregon for the last 49 years. His work will be a permanent display at the Glass Forge.


Rogue Coffee Roasters
237 SW G Street
5414766134

Judy Davidson - Richard Cortez - Lacy Scott
Untitled Exhibit

Performing from 6:30 to 8:30 Antonio Melendez, Island style, positive and uplifting.

On the walls: Judy Davidson, showcasing her beautiful, mixed media paintings. Richard Cortez, vibrant and colorful interpretations of everyday life. Lacy Scott, photographs from Asia. As always, free hugs and an abundance of love.



Oregon Outpost
147 SW G Street
5414712918


Wine & Dips

Come join us for First Friday Art Night. We're kicking off summer with some wonderful Applegate wine and dips to please the palette. Just arrived: fine English bone china and an assortment of English goodies - - - cookies, candies, and tea! Quench your thirst with samples of iced tea. See you at the corner of 5th and G -
  - - The Oregon Outpost and Primrose Lane!


The Kitchen Company
301 SE 6th St
5419555311


Ice Cream!

It's a Kitchen Company tradition! June kicks off the summer season and to celebrate, Elaine Hertel makes and serves homemade ice cream. This year her flavors include : Oregon's Own Black Berry, Hazelnut ice cream, Dairy free coconut chocolate, lemon basil sorbet, Granny Smith Sauignon Blank Sorbert, and espresso ice cream with dark chocolate chunks. Stop by and enjoy a sample!



Evangel Parable Christian Bookstore
201 SE 6th St.
5414765125

Amy Conaway
Rustic Cruciforms

Amy Conaway will be displaying her beautiful hand crafted crosses that she embellishes with rustic hinges, door knockers, and other hardware from old doors. Her art has to be seen to be fully appreciated.

Also featuring the music of a wonderful local family (Libby Nissen, Debbi Steinbrenner, and David and Wendy Ross). They will be entertaining us with their Ukuleles and Guitars, playing 30's era and worship and praise music. These talented folks have been entertaining and ministering for years in the area at weddings, rest homes, and at Calvary Crossroads Church.
 


Heartsong
224 SW 6th St
5414716394

Heidi Keller
Pottery & Decorative Art

HeartSong is featuring Northwest Coast Native American inspired artwork by artist Heidi Keller, along with Jessica Bryan, signing and discussing her new book: Mediumship And The Flow Of Grace: Messages from Paul.. HEIDI KELLER is a potter and a decorative artist, specializing in faux finishes and sky scenes. She is also well-known for her functional and decorative paddles. "I am deeply moved by Northwest Coast Native American art, the rhythm of the earth and her animals. These are the things that inspire me. I have also been given permission and encouraged by Native American Elders to do this style of art." Heidi has donated many paintings and murals to non-profit organizations.


Chuck King Jewelers
221 SE 6th St
5414763777

Nancy Graham
Recent Watercolor Paintings

Nancy Graham is a 1970 graduate of the University of California, Davis Campus, with a teaching credential in design and English. Unfortunately, her teaching career was brief due to moving about for her husband's career, and soon thereafter she was busy raising twin boys. Her desire for painting in oils and acrylics, which was also encouraged by her artist mother, had to take a backseat in those early years, and it wasn't until 3 years ago that the interest was rekindled, but this time watercolor became her passion.

Today Nancy takes classes with two instructors here in Grants Pass and signs up for every workshop that scheduling will permit. She claims that there isn't enough time in the day to get everything done and still have time to paint as much as she would like, but she tries to do a little each day. Recently, she was elected President of the Josephine County Artists Association and is enthusiastic about being part of the "incredibly talented art community" in this area.

A selection of her recent watercolors will be on display at King Jewelers for First Friday Art Night on June 1st, and will remain through the month.



Plaza Sewing & Vacuum
311 SE 6th St
5414795757


Quilters & a Quintet!

Please join us for a fun time on Friday Night. We will have the Rogue Brass Quintet playing for your enjoyment . The Relay For Life team "The Cup Cake Cutties" will also be here to sell raffle tickets for a leather recliner and other goodies. And of course, we invite you in to see all our new fabrics We have an extended assortment available. Be sure to check out our Weekly Special for this week. We have several quilters displaying and classes available for our customers.



Elegance Lamps & Lighting
321 SE 6th St
5414760570


Wine Tasting

Lorrie Pippen from Columbia Wine Distributors will be hosting a high end Cabernet, Chardonney, and Merlot tasting. These lines range in price from $20 to $35. We will be ending the tasting with a white port and a 20 year paloney port. $10 tasting fee. Refreshments furnished.
Return to Current Art Walk
Legend:


Musical Entertainment


Literary Event


Refreshments Served


Alcohol Served


SALE!
---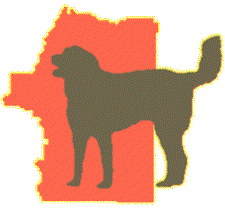 Jo Co Spay Neuter Fund
help us help them


---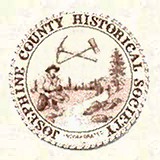 Don't know much about history?
Visit the Josephine County
Historical Society!
---
Southern Oregon
Business & Pleasure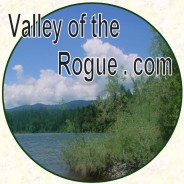 Events & Celebrations
Arts & Entertainment
---