Nancy Graham
Recent Watercolor Paintings


Nancy Graham is a 1970 graduate of the University of California, Davis Campus, with a teaching credential in design and English. Unfortunately, her teaching career was brief due to moving about for her husband's career, and soon thereafter she was busy raising twin boys. Her desire for painting in oils and acrylics, which was also encouraged by her artist mother, had to take a backseat in those early years, and it wasn't until 3 years ago that the interest was rekindled, but this time watercolor became her passion.

Today Nancy takes classes with two instructors here in Grants Pass and signs up for every workshop that scheduling will permit. She claims that there isn't enough time in the day to get everything done and still have time to paint as much as she would like, but she tries to do a little each day. Recently, she was elected President of the Josephine County Artists Association and is enthusiastic about being part of the "incredibly talented art community" in this area.

A selection of her recent watercolors will be on display at King Jewelers for First Friday Art Night on June 1st, and will remain through the month.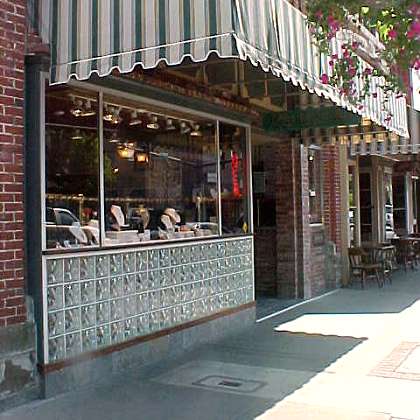 Chuck King Jewelers
221 SE 6th St
5414763777