Grants Pass' Roving Gallery Party & Art Walk
---
>> Return to This Month's Artwalk
First Friday ~ December, 2012


The Firehouse Gallery
214 SW Fourth Street
5419567339

Support Your Local Artist
Holiday Art Sale

Holiday Art Sale November 28 - December 13

Support your local artists this holiday season: give the gift of art. FireHouse Gallery's Holiday Art Sale features an eclectic collection of pottery, paintings, jewelry, scarves, wood turnings and much more. Items priced from $1 to $100.

Participating artists include Jennifer Bagwell, Karl Brake, Gwen Childs, Marilynn Clouse, Tommi Drake, Phil Fishwick, Sandra Fluck, Marcella Girdlestone, Dennis Gooding, Nancy Hall, Barbara Hochberg, Jan Lacy, Delta McConnell, Karen O'Brien, Janise Pratt, Kim Procknow, Jean Robertson, Kris Schumacher, Carol Smith, Irene Stephens, and Nancy Stewart.

Join us for live music by Herm Wyatt on First Friday Art Night.



Gallery One
229-B SW G St.
5414791218

Gallery One Artists
It's a Wonderful Life!

Gallery One at the Museum will celebrate the holidays with an all gallery artists participation in our "It's a Wonderful Life" theme curated by Karen O'Brien. Holiday paintings, sculpture, cards and ornaments will be on display with complimentary gift wrapping and a complimentary hand made ornament with a purchase of $100 or more. Look for the "Snow Queen" handing out candy canes and Steve Dahl will be signing copies of his book "Harold Angel".


Grants Pass Museum of Art
229 SW G Street
5414793290

Museum Membership
Annual Exhibit

Grants Pass Museum of Art presents: Annual Museum Membership Exhibit November 27 through December 21.

Don't miss these other upcoming events at the Museum!

December 6 10:30 am Volunteer's Gathering
December 12, Second Wednesday Life Sketching 7-9pm
December 14, Poetry Sharing-2nd Friday 7-9pm


Grants Pass Arts & Fair Trade
229-A SW G Street
5414720643

Forty (40) "Homegrown" Artists


On December 7, Grants Pass Arts and Fair Trade is honoring the 40 local artists who have displayed their talent in Home Grown Gallery throughout the year. During First Friday Art Walk, 5:00 Ė 9:00 pm only, we will offer a 20% discount on all artistsí works. The artists however will receive their full regular commission from the sales. This is our way of saying Thank You to all of our customers and to all of our artists. Please join us for this festive occasion.


The Glass Forge
510 SW G Street
5419550815


Glass Blowing Demonstrations

The Glass Forge proudly presents live glass blowing demonstrations for your entertainment on First Friday. The holidays are coming and these beautiful creations make wonderful gifts! Please join us for an exciting and fun evening!


Rogue Coffee Roasters
237 SW G Street
5414766134

Jose Marroquin
Fine Art Photography from Peru

Happy Holidays friends! Here we are, coming to the Christmas season and happily continuing our tradition of transforming our lovely shop into a Peruvian Marketplace for the month of December. Featuring hand crafted items from The Sacred Valley of Peru made specially for our shop. Unique scarves, beanies, toys and tapestries will be here in amazing colors and styles, all hand woven from Alpaca fibers.

On the walls Jose Marroquin will be showcasing his fine art photography from Peru.

On First Friday Antonio Melendez, Vincenzo Cangilose and Victor Chaynouni will performing a passionate Latin Jazz set from 6:30 to 8:30pm. On December 14th we will be presenting "Huallapacha", the amazing Peruvian Trio. Tickets will be available for $7 starting December 2nd at Rogue Roasters. Dont miss this unique experience rarely do we get to hear authentic Peruvian music from the Andes.



Artistic Elements
208 SW G Street
5414500155

Christopher Tullis
Retrospective

The Gallery at Artistic Elements is proud to present... Christopher Tullis retrospective: A select collection of old and new work spanning over five years and several different painting styles including Old Master, Modern and pop Surrealism. A classically trained realist, Christoper Tullis teaches painting and drawing at the Southern Oregon Art Academy. Please join us on this evening, the last art walk of 2012.


Oregon Outpost
147 SW G Street
5414712918


Sweet Treats Galore

The store is ready, the wine is ready, the mead will be warm when you walk through the door, along with our holiday cheer and Rubarb wines. Sweet treats galore for this special night! Remember we have Cool Yule Cash tickets available with qualifying purchases. Canít wait to see you for the best First Friday of the year!


Sandi's Candies
145 SW G Street
5419559112

Wayne Brickey, Joe McDonald,
& the Holly Berry Dairy

Its beginning to look a lot like Christmas, and that means Sandiís Candies and Fudgery is ready to help with your holiday needs! From custom gift baskets for all budgets to truffles, fudges and all kinds of holiday treats, we have something sweet for everyone on the shopping list...including you!

This First Friday, Sandiís Candies is doing things a little differently! We will be featuring 3 uniquely different local artists, just in time for Holiday gifting. Holly Berry Dairy will feature the finest Goatís Milk soaps and lotions in a variety of fragrances. Perfect for holiday gifts and stocking stuffers!

Wayne Brickey will display his handcrafted pottery. Each beautiful piece preserves a little energy from its maker. These pieces are one-of-a-kind and make great holiday gifts for anyone on your list!

Looking for something a little different? How about Santaís Magic Key! Hand Crafted by Artist Joe McDonald, these Christmas Decorations are perfect for all holiday homes! Santa knows how to use his magic to convert the key and get inside to leave presents for kids of all ages!

At Sandiís Candies & Fudgery, we wholeheartedly believe in supporting our local community. This Christmas Season, remember to Shop Grants Pass and take part in the Cool Yule Cash Giveaway for a chance to win $10,000! Stop in and see us for details!



6th Street Coffee & Deli
208 SW 6th St
5414720807

James Condos


Our featured artist is James Condos. James was born in Patterson New Jersey and raised in California. He started painting when he was 5 years old and throughout his lifetime has experimented with acrylics, watercolor and pencils. His strength is in drawing and each piece of artwork is a collage with a Mexican style influence. Artwork is a form of entertainment for James that he enjoys sharing with others.

We will be entertained by singer/songwriter, Mackenzie Park who began playing the guitar when she was 13 years old. She has a song catalog of over 30 original songs with more to come! Mackenzie loves performing and appreciates the positive response she receives from her audience. She has performed for Josephine County Fair, Boys & Girls Club fundraiser, Merlin Concert in the Park, and has helped to raise money for a leukemia patient. You can always find her playing downtown at restaurants and coffee houses. She will be performing a selection of originals, covers and Christmas songs.

Please stop by our cafť and try a sample of our holiday gingerbread cookies.



The Kitchen Company
301 SE 6th St
5419555311

Kate Dwyer, caterer
Holiday Treats

Itís December, and that means caterer Kate Dwyer will be at the Kitchen Company, serving samples of mouth-watering holiday treats. Her presentation is always spectacular! Complimenting Kateís offerings will be samples of Republic of tea, to help warm you up for some holiday cheer!


Heartsong
224 SW 6th St
5414716394

John Torre
Hand-crafted African Tongue Drums

HeartSong will be hosting a drumming demonstration by John Torre. Come celebrate with us and hear these amazing handcrafted African Tongue Drums that are made locally. These unique drums are beautiful, functional and make great gifts! Participation is encouraged!

We will also have beautiful stained glass pieces by the local artist, Brenda Kelley of Kelly Art Studios. Brenda's commissioned work can be seen throughout the Northwest. Come by and meet her and learn about her classes as well as purchasing her lovely work!



Listen Here Music
234 SW 6th St
5414716131

John Granacki, Master of Space & Time
The Folding-doors of Perception

ATTENTION ALL TIME-TRAVELERS:

First Friday Art Nights at Listen Here Music for August 2113, April 2287, February 2344, and June 2525, have all been rescheduled for December 2012.

This exhibit, "The Folding-Doors of Perception," will include recent as well as future paintings by John Granacki, Master of Space & Time, along with light refreshments and comic relief by Captain Belchfire and the Free Eridanian Allied Resistance.

Antarans will not be served.
†
Gasoline Alley
310 SW 6th St.
5414765585


Creatively Re-purposed Vintage +

Gasoline Alley is proud to invite you to join us for art night. Come in and enjoy our local artists who create and repurpose. Check out our large selection of supplies. We also offer a wide range of original art work in oils, watercolors and lithos. See you Friday night and remember shop local.


Chuck King Jewelers
221 SE 6th St
5414763777

Josephine County Artists Association
Plus in-house goldsmiths: Chuck, Nick, and Dennis

King Jewelers has a double treat this Christmas season!

The Josephine County Artists Assn is allowing us to showcase close to a dozen of our favorite JOAA artists with their choice of paintings Ė what a great gathering of gifted artisans to be appreciated under one roof!

And then, we continue our December First Friday tradition of featuring our own three in-house goldsmiths Ė Chuck, Nick, and Dennis Ė as they display their newest and best jewelry designs to kick off the holiday season. Our designers have been putting in lots of extra hours getting ready for the evening. We change around cases and highlight their wonderful creations in a way that truly showcases the enjoyment they get from working with gemstones, gold and silver.

Thereíll be Christmas cake and beverages, and all three of the artists will be available for consults. Come enjoy the evening with us.



Plaza Sewing & Vacuum
311 SE 6th St
5414795757

The Rogue Brass Quintet


Plaza Sewing Center is truly a hometown store and has been serving and supporting our area for over 40 years. Youíre invited to come in and browse all the new material and sewing supplies that make wonderful gifts for the seamstress on your list! We have Cool Yule Cash tickets available. The Rogue Brass Quartet will be playing in the front of the store. Need your vacuum tuned up? We have bags, belts, filters and service for most brands of vacuums plus one day service!


Elegance Lamps & Lighting
321 SE 6th St
5414760570


Sparkling Wines, Champagnes, and Ports

Since itís time for celebrating and gift giving we will be tasting sparkling wines, champagnes, and ports accompanied by yummy appetizers. Check out our great sale on Christmas decorations too! Tasting fee $10.


Aquarius Books
528 NE E St
5414794000

Various Artists & Musicians


This First Friday we begin with our traditional drum circle from 4-5:30, bring your drum, rattle, flute, or just yourself. From 5:30 -7:30 The evening gets under way with multiple guest offerings, including; Live Folk Music by Grant (GR) Nelson, Book and Paintings by Author & Artist Sandra Bateman, hand made jewelry by Karleen Grant, Crystal and Stone Pendants by Jerry Jo Stewart, Organic and Recycled Sacred Mandalas by Don Andrade, Crochet Handicrafts by Mary Tompkins, and Salinity Products by Jody Van Buskirk.


In His Timeframe
139 SW G Street
5414711541

Megan Dean


For the month of December we are excited to be sharing the beautiful work of Megan Dean, a realist artist who has won six first prize ribbons at the Josephine County Fair. She will be showing her life size painting of a lion called "The King" as well as a charcoal portrait of John Wayne. She is looking forward to sharing with you her art and the gift she has been blessed with. See you Friday!
Return to Current Art Walk
Legend:


Musical Entertainment


Literary Event


Refreshments Served


Alcohol Served


SALE!
---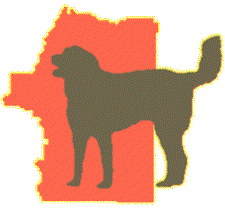 Jo Co Spay Neuter Fund
help us help them


---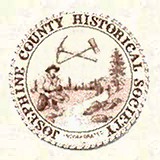 Don't know much about history?
Visit the Josephine County
Historical Society!
---
Southern Oregon
Business & Pleasure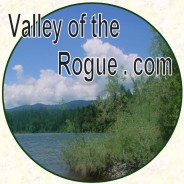 Events & Celebrations
Arts & Entertainment
---