Grants Pass' Roving Gallery Party & Art Walk
---
>> Return to This Month's Artwalk
First Friday ~ April, 2012


The Firehouse Gallery
214 SW Fourth Street
5419567339

RCC Faculty Exhibit


RCC Art Faculty Exhibit: A multimedia exhibit of work from the art faculty at RCC's Redwood, Riverside and Table Rock campuses.

Participating faculty include Karl Brake, Dana Bussell, Tommi Drake, Pat Enos, Jennifer Eufusia, Phil Fishwick, Janet Higgins, Omar Montano, Walt Peterson and Carl Seyboldt.


Gallery One
229-B SW G St.
5414791218

Clyde Kirkpatrick
Reflections of the Rogue River

Gallery One at the Museum is proud to present our premier watercolor artist and teacher Clyde Kirkpatrick as our featured artist. Clyde's theme is "Reflections of the Rogue River" . " This show relates to the interconnections of man and nature. As we reflect on the river as being a part of our lives and enjoy the beautiful reflections of nature and manmade objects in the ever changing liquid mirror.

Also we are happy to have our well known master bronze sculptor, Stephan Seable demonstrating clay and wax sculpture. This is a good time to ask questions pertaining to this process as Stephan has vast experience in this area.



The Glass Forge
510 SW G Street
5419550815


Glass Blowing Demonstrations

The Glass Forge proudly presents live glass blowing demonstrations for your entertainment on First Friday. This is always a wonderful place to visit and see new ideas taking form while you watch. Be sure to join The Glass Forge for an exciting and fun evening!


Rogue Coffee Roasters
237 SW G Street
5414766134

Ellen Burton || Megan Dean || Maya Uribe
Photography || Paintings || Mixed Media

Local Photographer Ellen Burton will be showcasing her unique vision and abilities to capture natural landscapes and the infinitely small things in life.

Local Painter and 1st place winner of seven consecutive County fairs Megan Dean will be displaying her paintings. Voted "Most Realistic" by her peers, Megan's pieces will astonish!

Local Artist Maya Uribe will be exhibiting her intricate and detailed mixed medium selections. Anyone who appreciates detail and fine artwork will rejoice.

Now for the music!! From 6-7 Local teacher and performer Paul Henderschott will be gracing us with his folk and acoustic masterpieces. Antonio Melendez will be closing the evening from 7-8:30, come relax to the soothing and loving sounds of our resident musician...



Blondie's Bistro
226 SW G Street
5414790420


Local Photography

Fine Food, Art, Wine & Spirits at Blondies Tonight's FIRST FRIDAY will be featuring: * Local Photography on display *
Fabulous Fresh Menu items; Macadamia Encrusted Halibut, Seared Ahi, the Amazing Filet, Mediterranean Pasta, Chicken Picatta & more… * New Well Menu coming soon! * Check out our retail wines & take home something special… Take a Break at Blondies'! 1st Fridays can be very busy so come in & relax…It's worth the wait!



Artistic Elements
208 SW G Street
5414500155

Sondra Cooke || Toni Lovitt || Carol Phillipson
Oil Paintings || Pastel, Watercolor || Acrylic, Mixed Medi

This month in our gallery we have the artwork of local artists Sondra Cooke (oil paintings), Toni Lovitt (pastel and watercolor), and Carol Phillipson (abstract acrylic and mixed media). We always enjoy meeting new people, talking about art, and sharing refreshments, so we look forward to seeing you this First Friday!


Oregon Outpost
147 SW G Street
5414712918


New Products & Samples

Come and see the fun, new products we're getting in for spring at the Oregon Outpost/ Primrose Lane. We'll have samples of a selection of our wonderful gourmet products for you to try as well as complimentary samples of pomegranate wine. Hope to see you there!


Sandi's Candies
145 SW G Street
5419559112

Gina Niemi
Face Painting

Sandi's Candies and Yummy Tummy Bakery are pleased to welcome Fantasy Face Painting by Gina Niemi as their artist of the month! Stop in for a sweet treat and have Gina paint a beautiful design on your face! Fantasy Face Painting & WOW Factor Entertainment is Southern Oregon's Leading Children's Entertainment Company providing Face Painting, Characters, Airbrush Tattoos, Glitter Tattoos, Characters, Balloon Twisting, Henna, Special FX Makeup & Body Art!

Shop where the Easter Bunny Shops! Just in time for Easter, you can get your favorite treats for any basket! We have solid chocolate bunnies, fudge filled eggs, Easter cookies and many other great basket stuffer items! We also carry custom Easter baskets ready for you to take home! Sandi's Candies & Fudgery has teamed forces with Yummy Tummy Bakery & Catering to offer you a full line of sweet treats at one stop. Whether you are in the mood for a cookie, a cupcake, fudge, a truffle or chocolate, or need a custom cake made, we have it all! We are Grants Pass' one-stop sweet shop!



The Kitchen Company
301 SE 6th St
5419555311


Spring Brunch Favorites

Spring has sprung, Easter is just around the corner and many of us are planning a festive spring brunch. The Kitchen Company invites you in to sample a variety of brunch favorites. We will feature savory pesto pastries, sweet fruit filed coffee cake and of course deviled eggs. We will also have a special treat for the kids!


Heartsong
224 SW 6th St
5414716394

Judy Davidson && David Quill


HeartSong will have 2 outstanding artists this month. Judy Davidson, one of our favorite local artists, has put together a collection of colorful, inspired works to usher in the arrival of Spring. Along with Judy, will be her brother, David Quill, who has recently moved here. He also is an amazing artisan,who finds inspiration for his art from the practice of Surat Shabda Yoga. His jewelry and sculptured pieces are hand crafted and infused with his devotion to a peaceful, loving existence. Stop by and be inspired by these two wonderful artists!



Old Town Antique Mall
324 SW Sixth Street
5414747525


Open for Business & Browsing!

With over 6000 square feet, around 70 individual vendors, and impeccable illumination, Old Town is Southern Oregon's premier venue for buying & selling fine antiques and quality vintage collectibles.


Chuck King Jewelers
221 SE 6th St
5414763777

Shirley Bell && Carol Smith
also: National Month of the Young Child

This month we are supporting one wonderful cause and one wonderful group of artists: The sponsors of April's National Month of the Young Child will hang some local artwork with us - children's art is always delightful to have on display. We will also hang the fine art of two Jo. Co. Artist's Assn. artists, Shirley Bell and Carol Smith. Both work primarily in oil.

Shirley Bell has worked in oils for 40 years and writes: "I started oil painting in an adult night class instructed by a graduate of the Yale School of Art, whose emphasis was on perspective and color values, lessons which have been crucial to my success in painting." Shirley has taken other classes along the way and now teaches herself with a group known as the BrushStrokers, which meets on Wednesdays and Thursdays years round and welcomes new members. Shirley is mainly interested in painting landscapes and flowers as subjects, although she has done some portraits and still lifes.

Carol Smith began to paint in 1963 and has learned the techniques of many mediums, but always comes back to oils. "I paint what I know and love, the mountains, streams and ocean of the Pacific Northwest, both in my studio and plain air. I strive to paint just the feeling, the essence of the scene so the viewers can interpret the soul of the painting to fill their own desires and memories."
 


Plaza Sewing & Vacuum
311 SE 6th St
5414795757


Boatnik Tickets / Active Club

The Grants Pass Active Club will be in selling pre Boatnik Carnival arm bands – Buy 'em in front of Plaza Sewing save $5! They will also be selling tickets for the first annual Rogue Valley Wine and Brew festival to be held on Boatnik Saturday from 1 to 6. Come out and support the Active Club and get your carnival arm bands at bargain prices!

Be sure to see all the new fabric for quilters & sewers and don't forget to check out our weekly special for the best deal in town!
 


Elegance Lamps & Lighting
321 SE 6th St
5414760570


Wine & Truffles

Lori Pippin certified specialist of wine from Columbia Distributors, will be pouring a selection of wine from Oregon, California, Argentina and Italy. Lori really knows her wines and can explain all the components of the wines. We hope you will challenge her. Also Moonstruck Easter Truffles are in. $10 tasting fee.

The Wiseman Gallery
3345 Redwood Highway
5419567339

Lauren Kistner
Underbelly

Large oil-on-masonite paintings motivated by the line, color and texture of experiences, people, places and things in the artist's memory.

In the Annex- RCC Community Education Student Art Show



The Redwood Tower
306 NW 6th Street
5414175263


Murals & Music

The Historic Redwood Towers Hotel on the corner of 6th and E Streets

Come see continuing restoration and some of the new murals indoors and on the ceilings.

We will also have live music featuring "The Bones" and some friends from our Tuesday open mic crew.

Special POLISH dinner will be served by Taylor's Sausage Menu includes: Pierogi—potato dumplings Golabki—stuffed cabbage roll Kielbasa—our friend Bogusia brought us her Mother's recipe from Poland last month and Placki ziemmiaczame (say that 5 times fast)—potato pancake. Wild River Brewing Beer for sale also.
 
Return to Current Art Walk
Legend:


Musical Entertainment


Literary Event


Refreshments Served


Alcohol Served


SALE!
---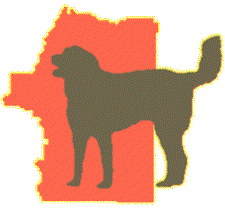 Jo Co Spay Neuter Fund
help us help them


---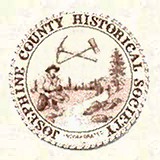 Don't know much about history?
Visit the Josephine County
Historical Society!
---
Southern Oregon
Business & Pleasure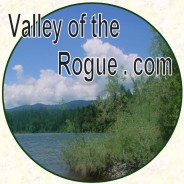 Events & Celebrations
Arts & Entertainment
---