Ellen Burton || Megan Dean || Maya Uribe
Photography || Paintings || Mixed Media


Local Photographer Ellen Burton will be showcasing her unique vision and abilities to capture natural landscapes and the infinitely small things in life.

Local Painter and 1st place winner of seven consecutive County fairs Megan Dean will be displaying her paintings. Voted "Most Realistic" by her peers, Megan's pieces will astonish!

Local Artist Maya Uribe will be exhibiting her intricate and detailed mixed medium selections. Anyone who appreciates detail and fine artwork will rejoice.

Now for the music!! From 6-7 Local teacher and performer Paul Henderschott will be gracing us with his folk and acoustic masterpieces. Antonio Melendez will be closing the evening from 7-8:30, come relax to the soothing and loving sounds of our resident musician...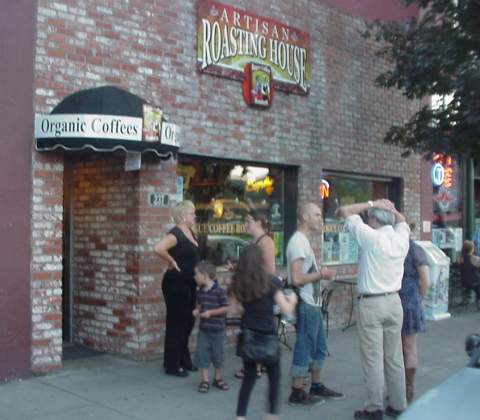 Rogue Coffee Roasters
237 SW G Street
5414766134