Grants Pass' Roving Gallery Party & Art Walk
---
>> Return to This Month's Artwalk
First Friday ~ April, 2011


Gallery One
229-B SW G St.
5414791218

Oscar Dutton
(Featured Artist for April)

Gallery One is pleased to present Oscar Duron as our featured First Friday artist for April.

Oscar works with domestic and exotic woods in a variety of ways. He has studied the styles and techniques of accomplished wood turners and has developed his own unique style. Rarely using stain he finds it more interesting to blend the natural colors of the wood. On display will be amazing examples of segmented wood, natural edge bowls,contemporary butcher blocks and more. Oscar will be available to answer your questions. The display runs March 22-April 9.


Grants Pass Museum of Art
229 SW G Street
5414793290

April Art Night
Information Unavailable at 'Press' Time

May 3 - May 27 The American Dweem Tapestry art by Marcee Siemens

Foodies Film Fest - Free! (donations appreciated) - A film series for the community sponsored by the Grants Pass Museum of Art and Josephine Community Libraries (Grants Pass Branch in the Ben Bones Room) Showings at 2pm and Starting Sunday March 27 "Big Night" April 3, "Babette's Feast", April 17 "Tampopo", May 1, "Like Water for Chocolate", May 15 "Julie and Julia".

Spring DVD Series at the museum April 5, April 19 May 3rd 7pm Free, donations appreciated Poetry Sharing- Every 2nd Friday of the month. 7pm at the museum. Free, donations appreciated.


Grants Pass Arts & Fair Trade
229-A SW G Street
5414720643

Dixie Kinsco
Watercolor & Acrylics

Grants Pass Arts & Fair Trade will feature the paintings of Dixie Kinsco during April. Dixie has been trained in watercolor and acrylics by several local artists in Oregon and California. Many of Dixie's paintings are inspired by her world travels.

You will enjoy beautiful watercolors depicting the sights and people of Egypt. Her acrylics from the American Southwest and Latin America are colorfully portrayed in the abstract mode.

First Friday reception will include guitar music and refreshments.


The Glass Forge
510 SW G Street
5419550815

Rogue River Elementary School
The Impressionable Years

What a treat the Glass Forge has in store for all it's First Friday patrons! They will be blowing glass and displaying all their wonderful creations as well as hosting the Rogue River Elementary schools painting "The Impressionable Years" It has over 5000 fingerprints and the names of those participating in this project is on the back of the painting. Stop by and enjoy the evening while seeing this special local art.


Sandi's Candies
145 SW G Street
5419559112

Robert Bufanda
Untitled Exhibit

Robert is an Oregon artist working in all types of media. Robert is a Native American of Choctaw decent. His pencil drawings feature Native American Indians from across our great nation. Sandi's Candies is having a drawing for a copy of one of his beautiful drawings. It's almost Easter, so come in to see what Sandi's has created: hand crafted Eggs, Solid Bunnies, and hand painted Easter Pops to fill those Easter baskets!


6th Street Coffee & Deli
208 SW 6th St
5414720807

Sara Wardian
Untitled Exhibit

Sara studied art at the Southern Oregon Art Academy where she learned to draw and paint realistically combining both old world and new world ideologies.

Our featured musicians, Ron and Mark will be performing soft rock, Folk music and some jazz standards.


The Kitchen Company
301 SE 6th St
5419555311

The New Store!
First First Friday @ the New Location

Come and help us celebrate the opening of the brand new store at it's new location 301 SE 6th Street. The Kitchen Company has set up shop in the historic Odd Fellows building (formerly McLain's Drug) at the corner of 6th and H. Festivities will include demonstrations by some of our suppliers reps, sampling of food products we carry door prizes and refreshments.

Paul of Evan's Valley Roasting will be on hand sampling out his locally roasted brews. Carl of Elegance will be pouring 3 varieties of wine to compare and contrast. Jan from Republic of Tea will tempting us with exotic tea sips. Cindy our Cuisinart rep will be demonstrating the famous food processor made by them and Keith will be showing off ceramic knives by Kyocera.

Be sure to fill out tickets for the door prize drawings!


Plaza Sewing & Vacuum
311 SE 6th St
5414795757

Hugo Ladies Club
Desert Stars

Plaza Sewing Center is proud to display the Hugo Ladies Club quilt "Desert Stars". Raffle tickets are 1 for $1 or 6 for $5, drawing for this quilt is June 19 at Pottsville Tractor Show. There will also be a display of children's art from The Boys & Girls Club, local day care centers, Head Start, Group Home and more. Come and view this special art from out community youth and check out the weekly specials available for your own "art" projects.
The Wiseman Gallery
3345 Redwood Highway
5419567339

Linda Killion Smith
Retrospective

The Linda Killion Smith Retrospective continues through April 8.

April 13 - May 11, 2011 Pam Brekas "Just Rust... The Ultimate Pallet" Close-up photographs full of unique color combinations and abstract images that explore the incredible textures, colors, and details that can be found in rust.
Iguana Comics & Gifts
329 NE 6th St>
5414749730

Jake Vian
Untitled Exhibit

Jake Vian is a 21-year-old local artist and Grants Pass native who began drawing at the tender age of 7. His art has been seen at the Grants Pass High School art shows, and some of it is currently on display on his Facebook page.Jake draws most of his inspiration from various cultural mythologies and Folklore.

Patrons of first Friday will be treated to a display of Jake's Artwork at Iguana Comics and Gifts during First Friday in April. Some of the art on display will be from the upcoming comic book series he is illustrating and publishing with friends Jordan Rich (Writer) and Justin Hull (Co-Illustrator). Jake is the Son of Melissa and Kelly Cox.
Other Items of Interest
to First Friday Art Walkers, Downtown Visitors, and Evening Shoppers!
The following merchants aren't presenting art exhibits this month, but they're staying open on First Friday in support of Art Night, and have some other really incredible things to offer!


Blondie's Bistro
226 SW G Street
5414790420


Wine Tasting +
First Friday Art Night

Fine Food, Art & Wine at Blondies' ~ Great Food, Fine Wines & Fabulous Martinis!

Tonight's FIRST FRIDAY will be featuring: * Wine Tasting with Troon Vineyard ! * Meet the Blondies' Sponsored Relay for Life Team and get ready to cheer them on… * Great Dinner Specials + fabulous menu items: Macadamia Encrusted Halibut, Seared Ahi, Dano's Green Peppercorn Steak, Vegan Sampler Platter, Kung Pao Chicken & more…

Take a Break at Blondies'!
Come inside! See more photos! Read & post comments! Write a review! >>


Oregon Outpost
147 SW G Street
5414712918


Wine & Cheese Tasting
First Friday Art Night

We're ready for spring at the Oregon Outpost and that's no April Fool! We'll have Rogue Creamery Blue Cheese made locally in Central Point included in our treats for sampling. How about enhancing the flavor by toping it with some yummy chutney! And it gets better still… joining us this month are the folks from Cuckoo's Nest Cellars. You must come and try a complimentary sample of their great wines! What a super way to start April … see you at the Outpost!
Come inside! See more photos! Read & post comments! Write a review! >>


Elegance Lamps & Lighting
321 SE 6th St
5414760570


Wine Tasting
First Friday Art Night

Alan Southwick from Columbia Distributing will be pouring a variety of wines from around the world. Tasting fee $10. Carl will be doing a free tasting at the new location of the Kitchen Company from 5:30 to 8:00 PM. On Saturday we will have a Beer Tasting from 3:00 to 5:00pm $5 tasting fee.
Come inside! See more photos! Read & post comments! Write a review! >>


The Redwood Tower
306 NW 6th Street
5414175263


Local Author: Steve Dreben
First Friday Art Night

Our First Friday book signing in April features local author Steve Dreben. Steve has written two novels: Compromised Positions and The Murder of Kaelin, the latter being a fictionalized account of the disappearance of an Oregon teenager in 1996. Steve is also the author of numerous screenplays, teleplays, two children's books, and an award-winning documentary filmmaker. Come by and meet Steve in person!
Come inside! See more photos! Read & post comments! Write a review! >>
The Train Depot
577 NE F St
5414714800


"Side by Side"
First Friday Art Night

The Train Depot is proud to present "Side by Side" on First Friday. This entertaining vocal duo performs everything from Old Standards and 50's/60's, to popular ballads and soft rock. Playing venues such as Chinook Winds Casino and Gracie's Sea Hag they have shown that they are much more than just musicians; they are entertainers! Join us for a special evening with John and Anna Stevenson, "Side by Side"
Come inside! See more photos! Read & post comments! Write a review! >>
Return to Current Art Walk
Legend:


Musical Entertainment


Literary Event


Refreshments Served


Alcohol Served


SALE!
---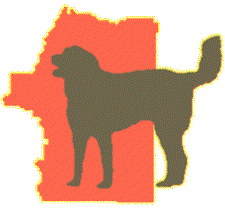 Jo Co Spay Neuter Fund
help us help them


---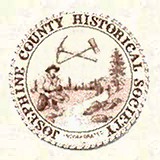 Don't know much about history?
Visit the Josephine County
Historical Society!
---
Southern Oregon
Business & Pleasure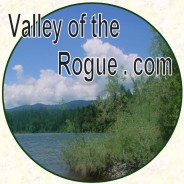 Events & Celebrations
Arts & Entertainment
---
* In Grants Pass, most "First Friday" art exhibits continue to be
displayed all month long, so come back often and enjoy!
* More art next month too!