April Art Night
Information Unavailable at 'Press' Time


May 3 - May 27 The American Dweem Tapestry art by Marcee Siemens

Foodies Film Fest - Free! (donations appreciated) - A film series for the community sponsored by the Grants Pass Museum of Art and Josephine Community Libraries (Grants Pass Branch in the Ben Bones Room) Showings at 2pm and Starting Sunday March 27 "Big Night" April 3, "Babette's Feast", April 17 "Tampopo", May 1, "Like Water for Chocolate", May 15 "Julie and Julia".

Spring DVD Series at the museum April 5, April 19 May 3rd 7pm Free, donations appreciated Poetry Sharing- Every 2nd Friday of the month. 7pm at the museum. Free, donations appreciated.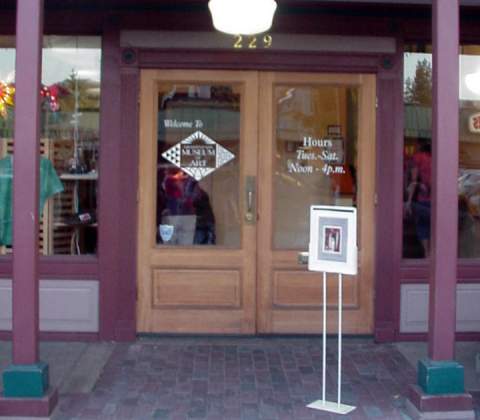 Grants Pass Museum of Art
229 SW G Street
5414793290
>>Grants Pass Museum of Art Website <<