Grants Pass' Roving Gallery Party & Art Walk
---
Return to Art Walk Map >>
<< View Previous Art Walks
First Friday ~ September, 2010


The Firehouse Gallery
214 SW Fourth Street
5419567339

Shane Prine
The Presence of Absence

A series of photographs taken of a neglected old farmhouse that document's the farm's slow but certain decay as a way to connect the viewer with their own life experiences by activating memories.
In the Community Exhibits Room: Watercolor on yupo paper, paintings by Cherri Van Syoc.


Gallery One
229-B SW G St.
5414791218

Featured Artist: Donnis Smith
Untitled Exhibit

Be awed by Donnis' ability to capture the vastness of landscape, the subtle expressions in the eyes of an animal, the intimacy of a flower in bloom, and the familiar gestures of people at work, at rest, and at play.

The work of approximately 100 other regional southern Oregon artists is also displayed throughout the month.


Grants Pass Museum of Art
229 SW G Street
5414793290

American Watercolor Society
143rd Traveling Exhibition

The GPMA is one of only three west coast venues to offer this prestigious exhibit, featuring the juried work of 40 watercolorists. Special thanks to the shows sponsors: Carol Eaton Preston, Ed Morey - Redwood Nursery, Jennifer Murphy Trust, and the Oregon Arts Commission.


Grants Pass Arts & Fair Trade
229-A SW G Street
5414720643

Mike Machado, featured artist
Photography

Mike will show a broader selection of his work than previously seen in this gallery, plus there will be all the usual suspects showing their work in "The Homegrown Gallery." Music and refreshments will also be provided!


Rogue Coffee Roasters
237 SW G Street
5414766134

Antonio Melendez
Photography

Rogue Roasters will be featuring the photographs of Grants Pass' own Antonio Melendez, with the musical accompaniment of a jazz singer, and all the usual libations to found in a top notch coffee bar. Italian Ices are now on the menu!


Oregon Outpost
147 SW G Street
5414712918

Larry Mannino
Peru, Crater Lake, & Grand Circle

Larry is a member of our local Caveman Camera Club and will be showing photos of his recent trip in a slideshow with music.


Heartsong
224 SW 6th St
5414716394

Heidi Foss
Hoops by Heidi

Heidi is a local artist who makes hoola hoops for fun, exercise, and celebration. These well-made, sturdy hoops are uniquely designed to inspire anyone to play! Heidi, along with her amazing daughters, will be demonstrating hooping and will inspire you to join in the hooping fun that is sweeping the nation!


Chuck King Jewelers
221 SE 6th St
5414763777

Gwen Child
Fishermen and Bears

Gwen, a Grants Pass clay artist, has recently been studying the human form. She also has chosen to focus on one animal each year and really get to know it. This year she has been working on bears. Wheel thrown functional pottery continues to be her strength, and for which she has won several awards.


Elegance Lamps & Lighting
321 SE 6th St
5414760570

Carl Raskin
Wine pouring

Come and enjoy the fine art of pouring a really great glass of wine, as advanced by our master tippler who invites you to sample new releases from around the world. $10 tasting fee. Tickets for the TAP walk now available.
St. Vincent de Paul
132 SE H St
5414765137

Ruth Warren | | Janet Capetty
Pine Needle Designs || Midnight Pottery

Two featured artists and arts : The simplicity of materials, form and function crafted into baskets &&& Functional pottery, locally hand-thrown and safe for use in oven, microwave, and dishwasher.
Nielsen Watercolors
540 NE E St.
5414765326

The Talented Students of Nielsen Watercolor
Original Watercolor Paintings

Come see how our students have utilized the tools and techniques of watercolor classes and incorporated them into their own original creations.
Click Here to revist LAST MONTH'S Art Walk!
Legend:


Musical Entertainment


Literary Event


Refreshments Served


Alcohol Served


SALE!
---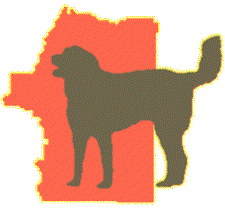 Jo Co Spay Neuter Fund
help us help them


---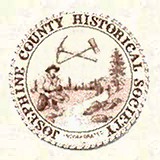 Don't know much about history?
Visit the Josephine County
Historical Society!
---
Southern Oregon
Business & Pleasure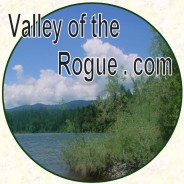 Events & Celebrations
Arts & Entertainment
---
* In Grants Pass, most "First Friday" art exhibits continue to be
displayed all month long, so come back often and enjoy!
* More art next month too!