Grants Pass' Roving Gallery Party & Art Walk
---
>> Return to This Month's Artwalk
First Friday ~ October, 2013


The Firehouse Gallery
214 SW Fourth Street
5419567339

Selected Artists
Juried Pastel Show

A juried pastel show that runs in conjunction with the Art Along the Rogue Street Painting and Music Festival happening Oct. 5 and 6 on H Street in downtown Grants Pass. Selected artists include Ann DiSalvo, Linda Evans, Marilyn Hatch, Helen Lowery, Cheryl Magellen, Billie Miracle, Dorothea Osborn, and Tawni Shuler.

The Community Exhibit Room will feature pastel work by Jo-Ann Pearce.


Gallery One
229-B SW G St.
5414791218

Michael Gallant
All that is Dark and Scary

Featured artist from Gallery One at the Museum Gallery One at the Museum is proud to present Michael Gallant as our featured artist.

"From the Day of the Dead Festival to movie monsters and all that is dark and scary is what my art exhibit is about. Playful imagery of skulls floats around death and the supernatural with pen and ink and airbrushing on skulls, coffins and humidors."

Michael will be available for questions on First Friday from 5 to 8.


Grants Pass Museum of Art
229 SW G Street
5414793290

Private Collections


October 1 - November 14 Presenting "Private Collections" Display of artwork from Area Collectors! Other Museum offerings: * Volunteers Gathering, October 10 - November 7—10:30am * Second Wednesday Life Sketching October 9, November 13 7-9pm * Second Friday Poetry Sharing October 11 and November 8, 7-9pm


The Glass Forge
510 SW G Street
5419550815

Liz Bestial
Plein Air Landscapes in Oil

We are highlighting plein air artist Liz Bestial who will be exhibiting her oil-painted landscapes of the beautiful Rogue Valley. Liz is a member of the Josephine County Artist Association.

There will also be live glass blowing demonstrations for your entertainment on First Friday. This is always a wonderful place to visit and see new ideas taking form while you watch. Do some early holiday shopping while you browse.


The Kitchen Company
301 SE 6th St
5419555311


Lasagna as Comfort Food!

With the fall rains and cooler weather some "comfort food" sounds appropriate for October's First Friday event. We chose to feature a lasagna dish. There are probably as many different recipes for lasagna as there are people who prepare it. Come by and try this tasty version we discovered recently.


Violet Continued @ The Bead Merchant
300 SW 6th St


Save Our Punkins!
October is Breast Cancer Awareness Month

Learn to make a beaded square to donate to the Bead-it-Forward Cancer Project. The new well will share information on reducing your risk for breast cancer. Relay For Life will present information about early detection and how YOU can fight back against cancer. Donations will be excepted for the American Cancer Society throughout the month. 25% off all PINK apparel, scarves, hats, giftware and more!


Chuck King Jewelers
221 SE 6th St
5414763777

Pearlene Gavlik
The Joy of Color

Pearlene Gavlik started her art career designing and painting folk art, which she sold through local art and craft shows. Color has always been her motivating force. It is pure joy for her to watch the jewel like colors merge and mingle together in this fluid medium. She is a self-taught artist currently working on setting up a fine art reproduction printing business of both her own and other artists' art.


Plaza Sewing & Vacuum
311 SE 6th St
5414795757

American Sewng Guild
Fabric Art

We have a beautiful new window display featuring ASG (American Sewing Guild) fabric art for you to see and get ideas from. The Hugo Ladies raffle quilt will be displayed and tickets will be for sale that evening. We are also expecting our fist shipment of Moda Fabrics just in time for the Holidays!


Grants Pass Library
200 NW C St


Local Limning & Looming Luminaries
Windows of Hope (UCAN Fundraiser)

Art from the 4th Annual UCAN Fundraiser will be on exhibit until October 26th, when they will be auctioned off to benefit families and food banks in Douglas and Josephine counties. Donating artists include: Tommi Drake, Janet Higgins, Vickie Magallon, Marcee Siemens, Allison Sitov, and Shirley Usher. Their pieces will be shown Above the Shelves and in the Glass Room.

The Southern Oregon Modern Quilt Guild Exhibit continues through October 31.


Ma Mosa's
118 NW E Street
5414790236

Joseph Moran
Dia de la Muerta

Come up to Ma Mosa's and help us celebrate fall! On our walls will be the eclectic Dia de la Muerta works of Joseph Moran. Crow Black Chicken string band will be pluckin' away. Our menu will tantalize your taste buds with the best the season has to offer! Stroll up to E St!


In His Timeframe
139 SW G Street
5414711541

Sharon Wise
Supra-realism in Watercolor

Featuring Sharon Wise Watercolor Paintings. Sharon loves to create "real Life" images. She loves to paint those images that our great universe has already displayed. Sharon always shows the life force through the use of illumined images. As you view her work, look for the light & life force that is a constant in all of her work, a hyper-realism not generally characterized by Watercolor.


Beauty Supply of Grants Pass
304 S.W. Sixth Street
5414790901

(Just) Jeri
Photography

Just Jeri Photography is an imaging, editing, and production company of one. An artistic eye, some formal professional training, an adventurous independent spirit, and gregarious personality have combined to produce the photos you see here. By nature, she strives to avoid clichés. By charisma she is able to get uncommon access to subject matter.


Sanja Studio & Gallery
216 S.W. G Street


Josephine County Artist's Association
Membership Show

Sanja Gallery is proud to feature the "Membership Show" of the Josephine County Artist's Association. Come enjoy these 13 paintings through the end of October. Hand-picked/judged by Ryan Moon of The Southern Oregon Art Academy. We are also holding our first annual scholarship raffle to support the art education of local low income children. Be sure to get a $5 ticket to win gallery prizes!
Return to Current Art Walk
Legend:


Musical Entertainment


Literary Event


Refreshments Served


Alcohol Served


SALE!
---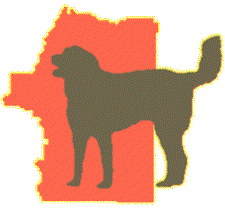 Jo Co Spay Neuter Fund
help us help them


---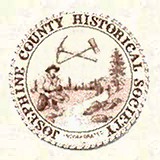 Don't know much about history?
Visit the Josephine County
Historical Society!
---
Southern Oregon
Business & Pleasure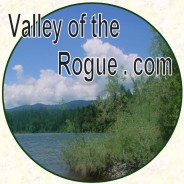 Events & Celebrations
Arts & Entertainment
---
* In Grants Pass, most "First Friday" art exhibits continue to be
displayed all month long, so come back often and enjoy!
* More art next month too!