Grants Pass' Roving Gallery Party & Art Walk
---
>> Return to This Month's Artwalk
First Friday ~ November, 2012


The Firehouse Gallery
214 SW Fourth Street
5419567339

Dianne Erickson
Many Tiny Paintings

A series of small- scale, encaustic paintings on wood that explore painting as a mode of thought and theoretical activity.

in the Community Exhibits Room...oil paintings by Jacksonville artist, Sarah Waldron Join us in the conference room, across the hall from FireHouse Gallery for, "Windows of Hope." Mixed media work that focuses on the hope found in every life UCAN impacts or improves through its services. Local artists have been asked to express this theme in any style that relates to our offers of "hope."



Gallery One
229-B SW G St.
5414791218

Judith Falconer
The Peculiar Penguin

It is an honor to have Judith Falconer present "THE PECULIAR PENGUIN" as our feature for November. "There are 17 species of Penguin, I will cover about seven in this show. I relate to these birds as many people do for the similarities they have with people." Judith is well known for the many public art works she has created.

Also, the gallery is excited to present new work from the ever creative (sometimes funny and at times a quirky seriousness) mind of Georgia Lara-Lunch. "Art is a profound passion for me, it is my best friend." Her three dimensional work comes from recycled, reclaimed and remembered materials.

Both artists will be present First Friday 6-9.



Grants Pass Museum of Art
229 SW G Street
5414793290

Robert Tomlinson
Original Weather

On exhibit from now through November 16th: "Original Weather" One artist and eight poets.


November 1 10:30 am, Volunteer Gathering.
November 9, Poetry Sharing- second Friday 7 to 9 PM.
November 14, Second Wednesday Life Sketching 7 to 9 PM


Grants Pass Arts & Fair Trade
229-A SW G Street
5414720643

The Art of the Vintner
First Friday Wine Tasting

Grants Pass Arts & Fair Trade is hosting a wine tasting in the HomeGrown Gallery from 6:00 – 9:00 pm, Nov. 2, 2012. Angela Padilla will offer samples of Pinot Gris; Pinot Noir; Cabernet; and a late harvest dessert wine called "Tears of the Rose." These wines from Wild Rose Vineyard in Douglas county will be available for purchase during the First Friday Art Walk only. Buy a tasting glass for $3.00 and receive a 20% discount on all regular store merchandise. What a great way to start the Holiday Season!

Patrick Dodd, a talented guitarist and folk singer will provide music for your enjoyment.

Take a Second Look Photography has been held over due to continued interest and enthusiastic purchasing. The artists are supplying new pieces as the current ones sell.



The Glass Forge
510 SW G Street
5419550815

Anna Reed
Paintings

Anna Reed will be showing her paintings at Glass Forge so please join us for an exciting and fun evening! The Glass Forge will proudly present live glass blowing demonstrations for your entertainment on First Friday. The holidays are coming and these beautiful creations make wonderful gifts!



Rogue Coffee Roasters
237 SW G Street
5414766134

Michele Obrien
Wildlife Paintings

Happy Fall fellow Grants Passians! We are bundled up and serving the finest warm and cozy drinks for you.Come see this months showcase of talented local artists and musicians.

Featured on the walls... Michele Obrien - Wildlife Paintings, and Rogue Winterfest: featuring clients of Family Solutions, Kairos, and Options for Southern Oregon. This art is created by individuals struggling with mental illness often have difficulty expressing themselves in words. Visual art provides the opportunity for expression without having to use language. Clients benefit from the mere act of expression, deriving a sense of competence, self worth, and at times relief as they put forward thoughts and feelings through their art in a way that is safe and healing. Additionally, trained therapists can help the client discuss their expression and put words to what is represented by their piece. Art can be especially powerful for children, who due to their challenges haven't developed cognitive or language skills.

Music will be our very own "3 Little Birds." featuring Aliana De Victoria on Guitar and Vocals, Victor Cheymouni on Percussion and Antonio Melendez on Guitar, Flute, Melodica and Vocals. Don't miss this great trio of fun and uplifting music... Music from 6-9pm



Oregon Outpost
147 SW G Street
5414712918


Wassail & Treats

We have new, exciting things arriving daily for the holiday season at the Oregon Outpost and Primrose Lane. Come and get a jump on your holiday plans and enjoy some hot Wassail and samples of the other wonderful treats offered by Mrs. Britt's! You'll be sure to get ideas for all your upcoming holiday entertaining.


6th Street Coffee & Deli
208 SW 6th St
5414720807

Anne Southcombe
A Wild Life

We invite you to stop in and meet our friend., Ann Southcombe, author of "A Wild Life: Healing Animals with an open mind and Loving Heart". Decades of intimate interaction with a wealth of animals have shown Ann how wonderfully they respond when treated, instead, with understanding, love and respect. Stories in this book are incredible and inspiring that will touch your heart and bring a smile in your face, and will forever change your view of all animals and reinforce the connection we share with all life.

Wayne Watanabe and his family will entertain us with rock music. This is a truly inspiring family with a gift of musical talent and love for one another. We look forward to seeing you! Holiday treats will be served.



The Kitchen Company
301 SE 6th St
5419555311


Holiday Desserts

With the holidays approaching, the Kitchen Company will be featuring holiday desserts. We'll have apple pies, pear tarts, and pumpkin cheesecake. Come by and try a sample – one is sure to be your favorite!
Gasoline Alley
310 SW 6th St.
5414765585


Lois Rapp

Gasoline Alley is proud to present a collection of art by renowned artist Lois Rapp. This group is presented by local collector Leo Oaks.

In the heart of Grants Pass, Gasoline Alley, established in 2003, has over 5000 sq. ft. of Vintage Finds, aty, clothing, décor, books and music. We also feature artists in our store who create, repurpose, reuse. Come see their work.



Chuck King Jewelers
221 SE 6th St
5414763777

Marianne Nielsen
Watercolor – The Textures & Techniques

King Jewelers presents "Watercolor - The textures and techniques." Marianne Nielsen is the artist for the month of November and will be displaying her work that demonstrates the variety of textures and techniques that only watercolor can provide. Nielsen is a watercolor instructor and her classes emphasize color, contrast, composition as well as texture and technique. Nielsen has studied under Marshal McDaniels, Susan Bourdet, Claudia Nice and Larry Johnson, but experimentation, trial and error and lots of miles on the brush have helped hone her skills. "Students new and seasoned, are constantly amazed at the range of different methods used to create texture and technique" says Nielsen. Information on classes will be available on First Friday.


Plaza Sewing & Vacuum
311 SE 6th St
5414795757

Quilts & Creations
plus the Rogue Brass Quintet!

The Rogue Brass Quintet will be playing in the front of the store.

Plaza Sewing Center has been serving Grants Pass and supporting our community for over 40 years! We invite you to check out our window display of staff made quilts and other creations as you stroll downtown on First Friday. We have the high quality fabrics and notions you look for as well as low prices making your projects affordable! Need your vacuum tuned up? We have bags, belts, filters and service for most brands of vacuums plus one day service!



Elegance Lamps & Lighting
321 SE 6th St
5414760570


Any Port (or Dessert Wine?) in a Storm

Carl will be pouring a variety of Ports and Dessert Wines to start off the holiday season. We just received an estate of lovely furniture and pottery! Lots of wonderful items for your wish list. $10 tasting fee.
The Wiseman Gallery
3345 Redwood Highway
5419567339

Income Inequality in the Modern World
21 Artist Juried Exhibit

A juried exhibit featuring contemporary artwork that reflects income inequality in the modern world. The show includes work by 21 different artists from around the nation. Selected artist include David Beers, Elizabeth Bruno, Renee Couture, Jennifer Cutshall, Anthony Dortch, James Ehlers, Susan Field, Debra Fitzsimmons , Donte Hayes, David Howe, Carrie Kaser, Mark Martin, Jerry McGuire, Melanie Mills, Emily Moorhead, Morgan Page, Owen Premore, Denis Sivack, Crystal Tursich, Kate Walker, Roscoe Wilson and Fotios Zemenides.
Iguana Comics & Gifts
329 NE 6th St>
5414749730

Jeff Egli - Kurk Kasparian - Chris Tullis - Kenny Farmer - Dakota Egli - Cameron Innes
Jake Vian - Justin Hull - Arian Jaramillio - Haley Gogue

Iguana Comics will be displaying the finished comic books from our 24-Hour Comic Book day participants. Come and see what these awesome (some might say crazy) artists created...from start to finish in one 24 hour session...written, drawn, inked and lettered! Artists include Jeff Egli (Dutch Bros. Freedom Fighters, owner of Iguana Comics) Kurk Kasparian (Yuki the Destroyer), Chris Tullis (Southern Oregon Art Academy), Kenny Farmer (FBombGraphics.com), Dakota Egli, Cameron Innes, Jake Vian, Justin Hull, Arial Jaramillo, and Haley Gogue. Comics will be available for purchase as well!



Ma Mosa's
118 NW E Street
5414790236

Life Is Good Pre-School


Join us this First Friday as we prepare for the holiday season. Shauna Sorce will be here showcasing the artistic talents of her students at Life is Good Pre- School. We will feature an appetizer menu full of classic fall treats, paired with wine and beer. Also, enjoy live music and sweet treats. See you there!


In His Timeframe
139 SW G Street
5414711541

VacieAnna Berry
Untitled Exhibit

Please join us this month as we feature the amazing wildlife drawings of long time local artist and instructor VacieAnna Berry. VacieAnna's talents are many. Along with her paintings and drawings she has been involved in several community events. VacieAnna has illustrated 3 books, most recent being a children's book written by Eddie Richardson. She will have originals along with signed limited editions available for purchase through the month of November. A true treasure you won't want to miss!
Return to Current Art Walk
Legend:


Musical Entertainment


Literary Event


Refreshments Served


Alcohol Served


SALE!
---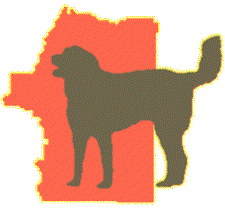 Jo Co Spay Neuter Fund
help us help them


---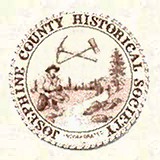 Don't know much about history?
Visit the Josephine County
Historical Society!
---
Southern Oregon
Business & Pleasure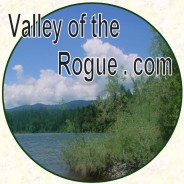 Events & Celebrations
Arts & Entertainment
---