Grants Pass' Roving Gallery Party & Art Walk
---
>> Return to This Month's Artwalk
First Friday ~ March, 2013


The Firehouse Gallery
214 SW Fourth Street
5419567339

Karen Stinnett
Small Prints Retrospective 1980 – 2012

Small, narrative etchings and lino-cut prints done as a reflection of past years, featuring the landscape, weather and animals in the artist's life.

In the Community Exhibits Room, paintings by local artist Morgan Johnson.


Gallery One
229-B SW G St.
5414791218

Robert Raikes
Along for The Ride

Gallery One's master wood carver will be featured on First Friday. Stop by and see him demonstrating from 6:30 to 8:30.

"After forty years working in wood, stone, clay and mixed media, sculpting is as natural to me as sitting and watching a sunset. It was not always that way. At the beginning it was mostly desire with a minimal amount of talent but as the walk proceeded, discovery blossomed into creativity, creativity into awareness, and awareness into a journey from where I see myself now, a leaf floating down a grand stream of beauty. I am along for the ride; I like where the current is taking me."



Grants Pass Museum of Art
229 SW G Street
5414793290

Artists of Josephine & Jackson Counties
Rogue Valley Biennial

A forum for the cultivation, understanding, and appreciation of regional contemporary art, presenting work by Josephine and Jackson County artists. On March 1, First Friday, Biennial awards presentation.

Museum Activities:

Museum Volunteers Gathering-March 7 and April 4. Starts at 10:30am.
Every 2nd Wednesdays Life Sketching-7-9pm , Every 2nd Friday, Poetry Sharing 7-9pm. Share your writings and/or listen to others. Free


The Glass Forge
510 SW G Street
5419550815


Glass Blowing Demonstrations

The Glass Forge proudly presents live glass blowing demonstrations for your entertainment on First Friday. This is always a wonderful place to visit and see new ideas taking form while you watch. Start your evening at The Glass Forge for an exciting and fun demonstration and set the mood for a good time.


Oregon Outpost
147 SW G Street
5414712918


Wine Tasting & Gourmet Goodies

March is the month heralding the coming of spring when all is new again. As we anxiously anticipate the seasonal shift, our good friend Thomas of Southern Wine & Spirits will join us for First Friday. Thomas will be pouring complimentary samples of Girardet wines including their fabulous Baco Noir! We're also excited to offer samples of some of the newest gourmet goodies from Earth and Vine. Make sure to put the Oregon Outpost and Primrose Lane at the top of your list for First Friday destinations!


The Kitchen Company
301 SE 6th St
5419555311


Tagine

The Kitchen Company will be featuring Tagine comfort food cooking from North Africa. The lid on the Tagine is cone shaped, which allows the food to self baste, and results in a moist, tender dish. We will be serving samples of a delicious vegetarian dish, loaded with flavorful herbs and spices, as well as a traditional Chicken Tagine, with raisins, almonds and peanuts!


Listen Here Music
234 SW 6th St
5414716131

John Granacki
Space & Time, Re-Mastered

Captain Belchfire's Time Machine is transmogrifying again, as are the Folding Doors of Perception. You'd better check out the art before the universe phase-shifts again, but this time you'll have to do it during regular business hours.

While you're here, be sure to enlarge your music collection.

Enjoy our March Special: This month ALL Music is Irish!
 


Plaza Sewing & Vacuum
311 SE 6th St
5414795757

Hugo Ladie's Club
Caveman Bridge Raffle Quilt

The Hugo Ladies Club raffle quilt will be displayed at Plaza sewing Center. Tickets are available: $1 each or 6 for $5.

This beautiful quilt depicts the Caveman bridge in lovely colors and will become a heirloom for your family. Plaza is offering great new sewing and quilting classes sign up and have some fun! Out front the brass quintet group will be playing for some lively entertainment see you there!
 


Elegance Lamps & Lighting
321 SE 6th St
5414760570

D'vine Wines
Wine Tasting

Sherman Harns from D`vine Wines will be pouring 2 whites, 4 reds, and a port. These wines are both domestic and old world. It will be both fun and interesting! $10 tasting fee


In His Timeframe
139 SW G Street
5414711541

Carol Smith
Landscapes & Waterscapes in Oil

We are proud to have Carol Smith as our featured artist. Carol spent her first thirty years in Montana where she became totally enraptured with the grandeur and beauty of the mountainous terrain. The following few summers were spent in the lake country of Northern Wisconsin and the winters at the ocean in Southern California. After moving to Northern California she started painting. Although she learned the techniques and enjoyed working in many mediums, she always comes back to the oils. Carol paints what she knows and loves: the ocean, the mountains and streams of the Pacific Northwest.

Carol says "I strive for each painting to elicit the feeling, the essence, of the scene so that each viewer can interpret the painting as it relates to his own desires and experiences."

Return to Current Art Walk
Legend:


Musical Entertainment


Literary Event


Refreshments Served


Alcohol Served


SALE!
---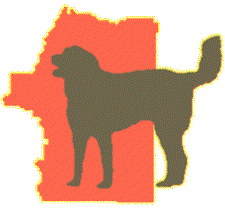 Jo Co Spay Neuter Fund
help us help them


---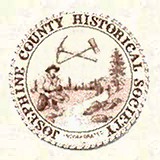 Don't know much about history?
Visit the Josephine County
Historical Society!
---
Southern Oregon
Business & Pleasure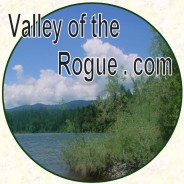 Events & Celebrations
Arts & Entertainment
---
* In Grants Pass, most "First Friday" art exhibits continue to be
displayed all month long, so come back often and enjoy!
* More art next month too!