Grants Pass' Roving Gallery Party & Art Walk
---
>> Return to This Month's Artwalk
First Friday ~ March, 2012


The Firehouse Gallery
214 SW Fourth Street
5419567339

Dorene Stegell
Oregon Northwest and Southeast

Oil paintings of the open spaces, fields and water of Oregon, filtered through the artist's memory and experience.

In the Community Exhibits Room...Figure drawings from Sunday Drawing, a local drawing group. Artist include Ann DiSalvo, Darci Spetter, Dennis Hatch, Marilyn Hatch, Vince Carl, Clista Prelle-Tworek, Ilene Gienger-Stanfield, Jo-Ann Pearce, and Bob Eding.



Gallery One
229-B SW G St.
5414791218

Ted Demetriades | featured artists | Cindy Kahoun
Flow | | Tiara

Gallery One at the Museum features our premier photographer Ted Demetriades exhibiting "Flow". " I enjoy photographing water and through my images have attempted to capture the beauty of movement and reflection in some of the streams and rivers in our local area."

Also showing is Cindy Kahoun's reclaimed materials sculpture show "Tiara". This exhibition looks at the unexpected and sometimes quirky areas where women find identity and empowerment. Women who deserve to wear a tiara.



Grants Pass Museum of Art
229 SW G Street
5414793290


The Don & Virginia Bester Collection and Sale

Art work from this collection is for sale with proceeds benefiting the GPMA and Aspire (formally Sparc).

Don Bester was an accomplished commercial artist for Union Oil, Texaco, Rexall Drug Company and the Systems Development Corporation among others. His work is in the collections of the Smithsonian National Air & Space Museum, the US Air Force Art Collection and many others. Virginia was a member of the Oregon Watercolor Society and Don was a member of both the Oregon and American Watercolor Society. Landscapes, Western Art and paintings related to space exploration are included.

Artwork from this collection is on sale now until March 30th or until the collection pieces are gone. Artwork is priced to sell and is going fast. This event benefits GPMA and Southern Oregon Aspire (formally Sparc Industries.) Please save the reception date of March 11 from 3 to 6pm at the Museum to honor the Besters' and come soon to the Museum to buy your favorite piece.



The Glass Forge
510 SW G Street
5419550815


Glass Blowing Demonstrations

The Glass Forge proudly presents live glass blowing demonstrations for your entertainment on First Friday. This is always a wonderful place to visit and see new ideas taking form while you watch. Be sure to join The Glass Forge for an exciting and fun evening!


Rogue Coffee Roasters
237 SW G Street
5414766134

Kolby Laine
Macro Photography

This month we are excited to present the works of more local talent. Featuring local high school student Sean Connors with his Bluegrass and Folk group "Jug of Punch". They will be fiddlin the night away from 6:30 to 9:30.

On the wall will be local skateboards by Toasted Boards and Kolby Laine's unique and beautiful macro photography.

As always the Rogue Roasters Crew will be here to hug and serve.



Blondie's Bistro
226 SW G Street
5414790420

Sharon Carter
Watercolor Painting

Tonight's FIRST FRIDAY will feature: * Art by Sharon Carter (local artist and student of Marianne Nielsen), with watercolors *

Fabulous fresh menu items: Macadamia Encrusted Halibut, Seared Ahi, the Amazing Filet, Mediterranean Pasta, Chicken Picatta & more plus vegan & gluten-free dishes. And don't forget our home made desserts!*

Take a Break at Blondies'! 1st Fridays can be very busy so come in & relax...It's worth the wait!


Artistic Elements
208 SW G Street
5414500155

Paul Showalter | Barbara Bodten | Jared Masters | Josh Heller
Local Artists

We at Artistic Elements, invite you to come visit our gallery this First Friday to enjoy work by local artists in a variety of media. We will have the work of artist Paul Showalter, who uses watercolor to paint abstract landscapes. We will also have Barbara Bodten's acrylic paintings of landscapes. And we are proud to have the work of budding artist Jared Masters. Jared is a songwriter and lead vocalist in a local band The Illies. Come and see his abstract pen and watercolor painting. And finally one of our own, Josh Heller. Josh will be showing his oil painting of artist Jared Masters, practicing his music in our very own gallery. We hope to see you here to enjoy the art and some light refreshments.


Oregon Outpost
147 SW G Street
5414712918


Sauce Sampling

We're sampling a fabulous local sauce this month at the Oregon Outpost, It's so versatile – great as a marinade, glaze, or for dipping! YUM!! You'll also want to try one of our newest products – Peppernuts. They're great on their own but are wonderful paired with red wine and we'll have complimentary samples of one of Oregon's fine red wines! Join us for a fun evening!



Sandi's Candies
145 SW G Street
5419559112


Massage Therapist Jessica Montague

You could WIN a FREE MASSAGE! Stop by Sandi's Candies this First Friday to enter! Sandi's Candies and Yummy Tummy Bakery are pleased to welcome Massage Therapist Jessica Montague as their artist of the month. Jessica is from Axis Health, a busy local chiropractor's office here in Grants Pass. She specializes in Specific Therapeutic Massage, Trigger Point Therapy, Muscle Energy Techniques and Swedish Relaxation Massage. Stop by the shop to get a free sample of Jessica's work, as well as enter to win the free 30-massage!

Sandi's Candies & Fudgery has teamed forces with Yummy Tummy Bakery & Catering to offer you a full line of sweet treats at one stop Whether you are in the mood for a cookie, a cupcake, fudge, a truffle or chocolate, or need a custom cake made, we have it all! We are Grants Pass' one-stop sweet shop!


The Kitchen Company
301 SE 6th St
5419555311

A Taste of the 70's
Classic Fondue

The Kitchen Company is offering a taste of the 70's. Classic Fondue will be the feature this Friday night. A fondue set makes a great gift for any occasion. All Fondue sets will be 10% off this weekend March 2nd, 3rd, and 4th . Join us and take a dip into rich Swiss cheese or decadent chocolate fondue!



Chuck King Jewelers
221 SE 6th St
5414763777

Joyce Cannon
Paintings in Watercolor

Chuck and the gang are pleased to display the artwork of Joyce Cannon, a Southern Oregon watercolor artist closely involved with the Josephine County Artist's Association. Joyce is a retired teacher who loved doing art projects with the children. After her husband passed away, she moved here to Grants Pass and began watercolor painting with Marshall McDaniels. She enjoys painting people and serious subjects as well as scenery, especially around Southern Oregon where she very happily resides.


Plaza Sewing & Vacuum
311 SE 6th St
5414795757


New Fabrics

Stop in and see some of our new fabrics by Robyn Pandolf, Amy Butler, Kaffe Fasset, Timeless Treasures, Hoffman and Alexander Henry, plus more arriving every day. We also have a large selection of knits, corduroy, satins, lycra, felt upholstery fleece, flannel, batiks and many more. We also have the largest selection of notions in Grants Pass including ribbon, thread, buttons, and patterns. New specials every week!


Elegance Lamps & Lighting
321 SE 6th St
5414760570


Wine Tasting

We are happy to have Summit Beverage wines presented by Ryan Deur, pouring wines from Black Oak, Le Baron Ranch and 1221. Tasting fee $10.

Be sure to check out the front windows for our March -30% off specials. It's "Green Things" month.

The Wiseman Gallery
3345 Redwood Highway
5419567339

Juried Exhibit
Where Do We Go From Here? The Shape of Things to Come

"Where do we go from here? The shape of things to come." February 29 - April 6 A juried exhibit that showcases contemporary art during Women's History Month. Exhibiting artists include Rita Alves, Whitney Bandel, Beth Blake, Mitsuko Brooks, Jessica Burke, Judy Cooperman, Cecily Culver, Kaitlynn Dooly, Roya Farassat, Terri Jordan, M. Murray Dix, Carol Radsprecher, Anita Savio, Suzanne Sawyer, Kat Schneck, Carrie Scozzaro, Margi Weir, Liz West and Kristen Woodward.


The Redwood Tower
306 NW 6th Street
5414175263

Ron Lewandowski and Sten-erik Shipley
Photography

Experience Grants Pass as it was in the roaring 1920's at Historic Redwood Tower and The Downtown Bookstore from 3:00-9:00 pm. Celebrate this fabulous decade that ushered in the dawning of the automobile, the spirited flapper, and the big band era as we relive the 1920's in style! Featuring the fashions of Adrienne from "As You Like It", antique automobiles, food by Taylor Sausage and Deli, live music by Brad Irvin, Ernest Adam and Christina Duane, photography by Ron Lewandowski and Sten-erik Shipley and dancing to The Charleston, and The Tango!


Aquarius Books
528 NE E St
5414794000

Tria Schwartz


Fine Art, Crystal Singing Bowls and Native styled drumming highlight the offerings at Aquarius this First Friday. The fun begins with our Drum Circle from 4-5:30 pm, bring your favorite instrument, or come and simply listen.

As we transition into the evening we will be demonstrating our new lines of beautiful Crystal Singing Bowls, these exquisite bowls are harmonically tuned.

Throughout tonight's event we are offering an outstanding collection of works by artist Tria Schwartz, these gallery quality pieces are truly magnificent ~ this is a rare opportunity to own one.

Come in and see all the changes at Aquarius, and the fun new products from around the world! Please visit our website to view upcoming classes and events.

Return to Current Art Walk
Legend:


Musical Entertainment


Literary Event


Refreshments Served


Alcohol Served


SALE!
---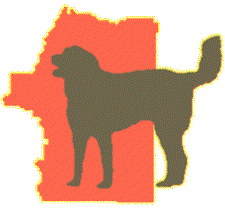 Jo Co Spay Neuter Fund
help us help them


---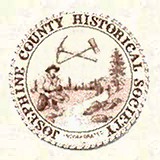 Don't know much about history?
Visit the Josephine County
Historical Society!
---
Southern Oregon
Business & Pleasure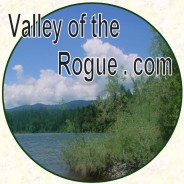 Events & Celebrations
Arts & Entertainment
---