Grants Pass' Roving Gallery Party & Art Walk
---
>> Return to This Month's Artwalk
First Friday ~ June, 2011


The Firehouse Gallery
214 SW Fourth Street
5419567339

Dorothy McGuinness
Traditional Techniques, Contemporary Forms

McGuinness uses hand-painted watercolor paper and traditional American, Native American and Japanese basket weaving techniques to create colorful patterns and sculptural forms.

In the Community Exhibits Room: Second Thursday Ceramic Artist's "Variations on a Theme". Ceramic work by Wayne Brickey, Marilyn Moore, Sally Pursell, Roxanne Hunnicutt, Christine Wood, Cris Usher, Kazuko Young, Janet Lacy, Ruth Wendover and Gwen Childs.

Across the hall in the Small Business Development Center (First Friday Only): Join the SBDC as we showcase clients' products, and see "entrepreneur art" to discover how these clients' creativity, imagination, and resourcefulness can turn a business idea into a functional artistic design. The SBDC is hosting the monthly local entrepreneur showcase across from the FireHouse Art Gallery. Join us for an artistic showcase, and help us support local entrepreneurship.



Gallery One
229-B SW G St.
5414791218

Carol Smith
Plein Air Landscapes

Gallery One is pleased to have the accomplished oil painter Carol Smith as our first Friday featured artist. Smith has studied with many of our regions premier artists to develop her own style. Her work has been shown at the museum, Firehouse, Artisans Market, JOCO Association, and for many years at Gallery One. Featured will be plein air landscapes and seascapes.



Grants Pass Museum of Art
229 SW G Street
5414793290

Artists of AMBUS
Obsessions

Darla Baack, Eileen Bowie, Susan Eileen Burnes, Dianne Erickson, Frieda Golding, Janet Higgins, Pat Holton , Kris Hoppe , Nancy Jo Mullen, Nancy Pagani, Lisa D. Peterson, Alice Stambaugh.

AMBUS Reception & Artist Talk Thursday, June 9

5-7pm, Art in the Garden Tour coming June 18 & 19 10am-5pm Tickets $20 on sale now at Chet's Garden Center & the Museum.



Grants Pass Arts & Fair Trade
229-A SW G Street
5414720643

Marie Neder & Susan Jordan
Mixed Messages

"Mixed Messages" will be at the HomeGrown Gallery in June. Artists Marie Neder and Susan Jordan invite you to view their unique perspective using digital and collage photography. Come experience what you interpret in their "Mixed Messages."

John Warling of Grants Pass will be featured singer-musician playing acoustic guitar. All gratuities will be contributed to Relay for Life.

Check out the new summer stock in the Fair Trade shop, and enjoy refreshments in the gallery.



The Glass Forge
510 SW G Street
5419550815


Glass Blowing Demonstrations

What a treat the Glass Forge has in store for all of it's First Friday patrons! They will be blowing glass and displaying all their wonderful creations It is always fun to see the glass take form right before your eyes! Plan now to visit Glass Forge and watch the creation of beautiful art.



Rogue Coffee Roasters
237 SW G Street
5414766134

Local Artists
Art & Music

Come down to the coffee shop to kick off the Summer with live music and a variety of featured local artists.

The Now and Then Trio will be performing their talented and eclectic set of Jazz, Blues, Bosinova, Rock and Latin music. Sit down and enjoy our delicious beverages ranging from Iced Lattes to Hot Chocolate. If you're feeling enthusiastic dancing is always encouraged. We will be celebrating the coming of Summer so please join us in our festivities.



La Bella Casa Design
212 SW 6th St
5414729292

Judy Christopher
Watercolors

"Don't miss the chance to see the New Home of La Bella Casa Design! We have moved into our new place which is larger, brighter and packed with beautiful home décor items as well as interior design consultations.

Our Artist this month is Judy Christopher, she is a local artist who specializes in watercolor and teach as well. We have several pieces by Judy in the store on a regular basis so if you miss her this Friday stop by and we will point out her work."



Blondie's Bistro
226 SW G Street
5414790420

Daniel Lee Melendez
Fine Food, Art Wine & Spirits at Blondies'

Tonight's FIRST FRIDAY will be featuring: New to Grants Pass; artist Daniel Melendez. Distilled Spirits tasting with Quannah Combs and Southern Odom Spirits West. Meet the Blondies' Sponsored Relay for Life Team and get ready to cheer them on…

Great Dinner Specials, fabulous menu items; Macadamia Encrusted Halibut, Seared Ahi, Vegan Sampler Platter, Kung Pao Chicken & mor!

Krop Paper Scissors
212 SW G Street
5414769300

Rose Crownover
Acrylic on Canvas

This is Rose's debut art showing. Her style leans strongly toward photo realism. Subject matter includes "a few of my favorite things," like marbles and chocolate (yum). Great photography and fun pictures. Be sure to stop and see this new artist!



Oregon Outpost
147 SW G Street
5414712918


It's June!

June — Time for Grads, Dads, Weddings, and the official start of summer! At the Oregon Outpost we'll help you choose the perfect gift and provide ideas for planning your next party menu, complete with wine! So stop in this First Friday and try some tasty summer wine at the Oregon Outpost.


Sandi's Candies
145 SW G Street
5419559112

Yummy Tummy Bakery
Confections

Sandi's Candies & Fudgery welcomes Yummy Tummy Bakery & Catering.

It's all about the art of confectionary baking. One of the latest creative offerings features edible paper and ink.! Another unique specialty of theirs is sugar cookie business cards. What a sweet way to get your name out to all your clients!

COMING SOON: Watch for "Cupcake Fridays" at Sandi's Candies & Fudgery. "Yummy Tummy Bakery & Catering ~ When store bought just isn't enough".



6th Street Coffee & Deli
208 SW 6th St
5414720807

RVYCF Students
Untitled Exhibit

6th Street coffee & Deli is pleased to present local art students at the Rogue Valley Youth Correctional Facility. Students are taught by volunteer Ashley Rappleyea and have been learning about art history, design, and production and how to use those tools to transform their inspiration into graphic representations on paper.

We will be entertained by Wayne and Naomi they perform soft rock music. Join us for an evening of fun and culture!


The Kitchen Company
301 SE 6th St
5419555311

Elaine Hertel
Ice Cream Extraordinaire

Elaine Hertel returns as our ice cream chef Extraordinaire and will be treating everyone to some exciting and unusual flavors this year as usual. Some of the flavors she has lined up this year are: Chile Chocolate, Pineapple Sage & Lavender ice creams, and a rosemary sorbert. Come by for a sample.


Plaza Sewing & Vacuum
311 SE 6th St
5414795757


Mystery Quilt Challenge

This Friday night we will be featuring 15% off on all quilting supplies. If there is anything you need, or want, this is a good time to stock up. The Brass quintet will also be playing for your enjoyment, and we have added some new quilters in the window from our mystery quilt challenge.


Elegance Lamps & Lighting
321 SE 6th St
5414760570


Wine Tasting

Alan Southwick from Columbia Distributing will be pouring a variety of wines to compliment summer fare. Also, from now until the "Relay for Life" event elegance will donate 50 cents for every bottle of pink wine sold.

Tasting fee $10.
The Wiseman Gallery
3345 Redwood Highway
5419567339

RCC Art Students
Student Art Exhibit 2011

An exhibit of artwork created in this year's RCC art classes; includes painting, ceramics, design, watercolor, sculpture, jewelry, metalsmithing and drawing.

Open regular hours only.



The Redwood Tower
306 NW 6th Street
5414175263


Literary Event

June's First Friday features student authors from the Seventh Day Adventist School alongside local children's author Marty Smedes. 1st and 2nd grade students from Mrs. Shewmake's class will be reading their original pigeon stories, based loosely on Mo Willem's Don't Let the Pigeon Drive the Bus! Marty will also be available to sign copies of her titles. Bring your children to this special program and help support our young authors!


Aquarius Books
528 NE E St
5414794000

Don Andrade
Sacred Mandalas

Our First Friday Drum Circle starts the festivities from 4-5:30 pm. Eve Care will demonstrate her Joy-Full expression, "I AM" Dancing. A guest artist will play music.

Then see "Sacred Mandalas" created by artist Don Andrade. We will then meet Author Gary Layman and author Michael Spring both will be sharing their work. The evening ends with Kay Grant offering raffle tickets for "Sunshine & Flowers" quilt, made by the Rogue Valley Peace Makers.

Please visit our website!

The Train Depot
577 NE F St
5414714800

Will
Photography

The Train Depot is proud to present ~ Back by Popular Demand! ~ "Side by Side." So come join in the fun with John & Anna Stevenson.

Will has lived in Oregon his entire life. He specializes in wedding or graduation photos, aerial and scenic shots: however his true passion is the many concert photo shoots he has done, So come and meet Will and check out the many photos on display.

A fun-filled evening awaits at The Train Depot Restaurant.

Return to Current Art Walk
Legend:


Musical Entertainment


Literary Event


Refreshments Served


Alcohol Served


SALE!
---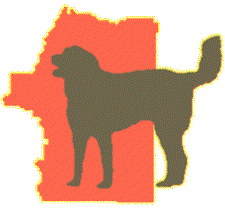 Jo Co Spay Neuter Fund
help us help them


---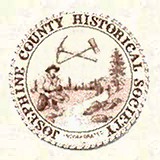 Don't know much about history?
Visit the Josephine County
Historical Society!
---
Southern Oregon
Business & Pleasure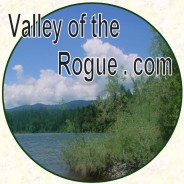 Events & Celebrations
Arts & Entertainment
---