Grants Pass' Roving Gallery Party & Art Walk
---
Return to Art Walk Map >>
<< View Previous Art Walks
First Friday ~ September, 2013


The Firehouse Gallery
214 SW Fourth Street
5419567339

Allyn Stewart
The Landscape of Geography

Mixed media digital collage that describes the language of landscape.

In the Community Exhibits Room: "Windows of Hope," 4th Annual UCAN Fundraiser. Donating artists include Tommi Drake, Janet Higgins, Vickie Magallon, Marcee Siemens, Allison Sitov, and Shirley Usher.


Gallery One
229-B SW G St.
5414791218

Local & Regional Artists


Located on the ground floor of the Grants Pass Museum of Art building, Gallery One displays the work of over 70 local and regional artists of diverse genres and mediums. Many of the artists will be on hand to discuss their work and answer questions. Redecorating? Getting an early start on your Christmas shopping? You're in luck! Almost all of the displayed artwork is for sale!


Grants Pass Museum of Art
229 SW G Street
5414793290

National Watercolor Society
Traveling Exhibit

National Watercolor Society traveling exhibition, sponsored by Len & Lee Remedios, Curated by Barbara Burnett and Libby Hocker.

Other Museum offerings:
September 5--Volunteers Gathering 10:30am
September 11--2nd Wednesday Life Sketching 7-9pm,
September 13--2nd Friday Poetry Night 7-9pm


The Glass Forge
510 SW G Street
5419550815


Glass Blowing Demonstrations

The Glass Forge proudly presents live glass blowing demonstrations for your entertainment on First Friday. This is always a wonderful place to visit and see new ideas taking form while you watch. Do some early holiday shopping while you browse!


6th Street Coffee & Deli
208 SW 6th St
5414720807

Dan Kennedy
Portraits

We are pleased to present artwork by Dan Kennedy. Dan's artwork consists of portraits including Jimmy Hendrix. A showing of his artwork will be in Las Vegas, Nevada next month. We look forward to seeing you on 1st Friday Art Night.


The Kitchen Company
301 SE 6th St
5419555311


Trifles

With the abundance of fresh fruit available this time of year and days that are still warm, we chose a trifle as our featured dish. Only limited by one's imagination and creativity, a trifle desert can be assembled many ways and include all of your favorite flavors in one bowl. Come and try a few of our favorite combinations!


Violet Continued @ The Bead Merchant
300 SW 6th St


Rogue Valley Rug Hookers


Members of the Rogue Valley Rug Hookers will be displaying gorgeous hand hooked rugs of new and re-purposed wool, including some wool died specifically for these artful rugs. They will also be giving rug hooking demonstrations.


Chuck King Jewelers
221 SE 6th St
5414763777

Carol Ransom
Oregon Flowers & Birds in Oil & Watercolor

We are proud to present Carol Ransom as our September artist. A member of the Josephine County Artists' Assn. She shares a body of work expressing her contentment. This exhibit captures her passion with images of flowers and birds natural to Oregon in oil and watercolors.


Plaza Sewing & Vacuum
311 SE 6th St
5414795757

Hugo Ladies Quilt Club
Raffle Quilt

The Hugo Ladies Quilt Club is pleased to display their raffle quilt at Plaza Sewing Center! Tickets are available for $1 each or 6 for $5. There is also a new collection of felt kits and a large selection of sale fabrics available. Stop by and see what beautiful art fabric can create and ask about upcoming classes!


Elegance Lamps & Lighting
321 SE 6th St
5414760570

Awesome Wines
2 Whites, 2 Reds, 2Meads

Jerry Weskirchen from Awesome Wines will be here to serve up samples of some wines from his portfolio. There will be 2 whites, 2 reds, and 2 meads to tickle your taste buds. We hope you will join us. Tasting Fee $10


Grants Pass Library
200 NW C St


Modern Quilt Guild
Quilting Outside the Box

The members of the Southern Oregon Modern Quilt Guild SOMQG will exhibit above the shelves, in the Glass Case and Glass Room "Quilting Outside the Box: What Makes a Quilt Modern?" over 20 quilts will answer this question.


Ma Mosa's
118 NW E Street
5414790236

Emily Berant
Photography

Come join us for an evening of great food, music, art and fun! We welcome to our walls, the photo talents of Emily Berant; to our patio, the sounds of Banditos Yankquis. As always, we will feature a seasonal menu of fresh, local food and yummy drinks. See you at Ma Mosa's!


In His Timeframe
139 SW G Street
5414711541

Mary Pool


Mary Pool began her journey as a Piggies & Paws artist in 2007; she found the perfect place to blend her passion for art with her love of people. The subject of each piece is the client's very own hand or footprint which Mary transforms into a one-of-a-kind, custom piece of art. There are designs available for all ages including couples and teens.


Rebel Brick
229-A SW G Street
9077234048

LEGO Film Festival


Rebel Bricks will be holding our first Stop Motion LEGO Film Festival! We will have Blind George's Popcorn and raising funds for the Boys and Girls Club of Grants Pass! Stop by and watch some great local and other video entries! Come see what is being made in your community one photo at a time!


Beauty Supply of Grants Pass
304 S.W. Sixth Street
5414790901

Paul Showalter
Watercolors

Paul Showalter grew up in Mt. Shasta, Ca and has lived in Southern Oregon for almost 20 years, His career has navigated through many facets of natural resources and land management, His vivid expressions in water color reflect the joy of being outside and observing our region from a fresh and clean perspective.


First Christian Church
305 S.W. H Street
5414768466

Seven Artists
125 and Still Alive

Highlighting the stained glass windows by artist Michelle. Also featuring: photographer/artist Mick Anderson of Mick's Photography, Ken and Grace Handley, artists working with oils, pastels, watercolor; Lois Kenyon, acrylics on wood artist; Ilene Kiser, knitting; and wood artist Christine L'Heureux of Designs in wood.


Unity Church
1027 SE M Street
5414796699

Judy Coral
& The Creative Alternative

Our Fair Trade collection of beautiful indigenous items, along with local artist Judy Koral's paintings will be on display. These are decorative and functional housewares, handbags, garments, jewelry and more.
Click Here to revist LAST MONTH'S Art Walk!
Legend:


Musical Entertainment


Literary Event


Refreshments Served


Alcohol Served


SALE!
---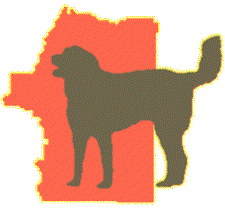 Jo Co Spay Neuter Fund
help us help them


---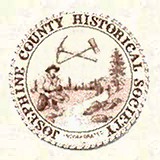 Don't know much about history?
Visit the Josephine County
Historical Society!
---
Southern Oregon
Business & Pleasure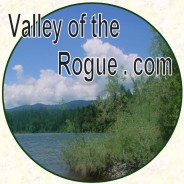 Events & Celebrations
Arts & Entertainment
---
* In Grants Pass, most "First Friday" art exhibits continue to be
displayed all month long, so come back often and enjoy!
* More art next month too!