Grants Pass' Roving Gallery Party & Art Walk
---
>> Return to This Month's Artwalk
First Friday ~ October, 2010


The Firehouse Gallery
214 SW Fourth Street
5419567339


Spirit of the Rogue

A juried exhibit featuring artwork in a variety of media that reflects life along the Rogue River. Join us in the gallery October 13 at 12:30pm for a talk by the artists. Spirit of the Rogue 2010 is dedicated in loving memory to artist Linda Killion. "Art Along the Rogue Street Painting and Music Festival" held October 2 and 3 on 'H' Street in Grants Pass. Don't miss the street painting demonstration in front of FireHouse Gallery during First Friday Art Night.


Gallery One
229-B SW G St.
5414791218

Gallery One Artists
[Autumn Celebration]

We are pleased to present our October featured artists, Gallery One! Celebrate the changing of the season by joining us as we explore the many subjects that autumn inspires through the eyes of the artist. From the turning of the leaves captured through film and the bounty of harvest composed in oil to the uncanny and mysterious on canvas, textile, wood, paper and ceramic. You will be delighted as you snake through this special themed exhibition.


Grants Pass Museum of Art
229 SW G Street
5414793290

American Watercolor Society
143rd Traveling Exhibition

The GPMA is one of only three west coast venues to offer this prestigious exhibit, featuring the juried work of 40 watercolorists. Special thanks to the shows sponsors: Carol Eaton Preston, Ed Morey - Redwood Nursery, Jennifer Murphy Trust, and the Oregon Arts Commission.


Grants Pass Arts & Fair Trade
229-A SW G Street
5414720643

Marie Neder
[Photography]

The HomeGrown again has a triple treat, Marie Neder's unique talent for photographing the unexpected is truly a delight. She offers both framed and matted photos as well as greeting cards.

Martha Sells will be in the gallery offering the Josephine Community Library Cookbook with over 500 recipes, including Dave's Antisocial 'N Don't Be Handling Library Items With This Chili.

Music will be provided by Nicholas Gallup on guitar.


The Glass Forge
510 SW G Street
5419550815

The Glass Forge
Glass Blowing Demonstrations

There is always something new to see at the Glass Forge! In October the glass forge will be doing demonstrations for your viewing pleasure. Its not too early to think about Christmas and our beautiful art work makes a lovely gift. Stop by and visit with us and enjoy a fun filled first Friday stop!


Rogue Coffee Roasters
237 SW G Street
5414766134

Carl Koprowski
[Glass Art]

Our featured artist is Carl Koprowski a unique glass artist. Also, featured is photographer, musician and teacher Antonio Melendez presenting his photography from around the world.

Rogue Coffee also welcomes back the group Key of Three with their original songs.

Rogue Coffee Roasters offers a full coffee bar with Hot and Iced Espresso drinks at the Tasting Bar. Try our Unique Pumpkin Spice Latte or a rich, thick Breve or Con Panna. Join us for a great time from 6pm to 9pm.


La Bella Casa Design
212 SW 6th St
5414729292

Judith Christopher


Judith Christopher has always enjoyed art, but more than that it has always been what she has desired to do with her life. She has study under many artist over the years, such as Semion Percin and has received her certificate in Fine Arts in California. She loves etching and printmaking and many other various forms of art, she also enjoys teaching others her art technique. Make sure to come by and say Hello, refreshments will be served.


Chuck King Jewelers
221 SE 6th St
5414763777

Daniel Emery
Wild Creations / Around the Valley

Daniel Emery will be showing some of his photos. "Wild Creations" is a collection of color images of wildflowers from along the Illinois Valley and "Around the Valley" is a series of mostly black and white scenes that feature the rural charter of Southern Oregon. Daniel tries to create a pure, focused image that draws the eye. Come and see this collection plus meet the artist that has a special eye on the area.


Plaza Sewing & Vacuum
311 SE 6th St
5414795757

American Sewing Guild
New Window Display

American Sewing Guild has a new window display for First Friday Art Night. The Grants Pass Brass Quintet, Bill Shepherd, Randy Youshida, Eric Know Mark Coffman and Eugene Mormemeto will be playing in front of the store along with a bake sale by the Ladies Auxillary Post 28. Great listing and Yummy food! All purchases between 6pm and 9pm receive %15 discount.
St. Vincent de Paul
132 SE H St
5414765137

Rogue Valley Wood Carvers Club


Rogue Valley Wood Carvers Club will be showing and demonstrating various carvings and styles of carving at St Vincent De Paul Thrift Store, on Oct 1 2010 from 6pm to 9pn. The club was started in 1985 to develop and understanding and knowledge of working with various woods for carving. Chip carving, carving in the round, wood burning, relief carving, and whittling may be demonstrated.

People interested in wood carving may contact Bob Reedy 541-955-4560 or Al Williams 541-479-5999.
The Wiseman Gallery
3345 Redwood Highway
5419567339

Nedd Wyant
Human Circus Masks

Leather and papier-mache theatrical, carnival and fine are masks along with sculptural animals, creatures and Egyptian gods.

Also on display, "Self/Image" selected pieces from the "Who Does She Think She Is?" exhibit previously at the RCC/SOU Higher Education Center in Medford. Exhibiting artists include Denise Souza Finney, Rebecca Gabriel, Melissa Markwell, Meredith Page, Suzanna Solomon, and Eve Withrow.

In the Annex, watercolors by RCC student Cynthia A. Flowers.


Grants Pass Library
200 NW C St


Barbara Mason
Bilingual Light

Oregon's new Poet Laureate, Paulann Petersen, will give a program, "Poetry is Everyone's Domain", illuminated by Portland artist Barbara Mason's intaglio prints. Barbara's twelve solar plate prints titled "Bilingual light" are downright dazzling and perfectly accompany the poet's talk, which begins at 7:00 PM. Writers are encouraged to join in discussions with the award-winning poet who is also an inviting and invigorating teacher.

In celebration of Oregon's Days of Culture week, music will be provided by the GPHS string quintet, starting at 6:00 PM.
Iguana Comics & Gifts
329 NE 6th St>
5414749730

Dan Kennedy
Untitled Exhibit

Dan Kennedy has always been interested in many forms of art and has taken a variety of art classes throughout high school and college. He took his first airbrush class from a very talented artist Carl Seibolt. Dan focuses on painting portraits. Some of his latest work includes a tryptic set of Jimi Hendrix performing at Woodstock. Dan currently works as a graphic designer and Dan looks forward to continuing his artwork and loving life.


Aquarius Books
528 NE E St
5414794000

Michael Wayne Lenz / Judy Davidson
Put on Your Party Hat!

Put on your Party Hat this First Friday, and enjoy an evening of merriment and entertainment!

We have an exciting line-up with southern Oregon Author Fred Jenning Rogers launching his newest book, "Journey of the White Robes –An Aquarian Age Adventure". The fun continues, as the artwork of two very talented artists and a musical duo share the spotlight. Michael Wayne Lenz, graphic illustrator for Fred's book, will be exhibiting his newest creations ~ take a cosmic journey and explore his ethereal and vivid geometric planetary works. You're sure to be delighted by the artistry of Judy Davidson sharing her unique interpretation of the angelic form, inspired by archetypal images reflecting the infinite possibilities of the mystery, beauty, and joy of the human experience.

Your senses will be captivated when you hear the magical music of Altarwind, as George & Anwyn Leverett enchant us with their beautiful Medieval and Celtic styled melodies. All the fun will be served with light refreshments, including complimentary offerings of Amazon Rainforest teas, served by Margaret Valvo.

Aquarius Books & Gifts is open 7 days a week 10am – 6pm. Visit www.aquariusbooksandgifts.com to view upcoming classes and events.
Other Items of Interest
to First Friday Art Walkers, Downtown Visitors, and Evening Shoppers!
The following merchants aren't presenting art exhibits this month, but they're staying open on First Friday in support of Art Night, and have some other really incredible things to offer!


Oregon Outpost
147 SW G Street
5414712918


Samples from Mrs. Britt's
First Friday Art Night

Bob from Mrs. Britt's will be joining us this month at the Oregon Outpost to help us usher in Fall. He'll have samples from his great line of products which include tasty dips/seasonings, soups, breads and wassail. We'll also have complimentary samples of one of the newest releases of wine! See you at the Oregon Outpost for a fun evening!
Come inside! See more photos! Read & post comments! Write a review! >>


Sandi's Candies
145 SW G Street
5419559112


Bonnie Zilinski Book Signing
First Friday Art Night

Sandi's Candies is having a Book Signing! New Local author, Bonnie Zilinski, will be promoting her book, "My Angry Letters". It is a delightful read from start to finish. Anyone who has ever been a consumer will relate to the wit and wisdom of Ms. Zilinski's angry letters. Her clever and often incredulous letters take us on one woman's undaunted journey through the vague and illogical land of Customer Service Departments. Stop at Sandi's Candies for a sampling of fudge
Come inside! See more photos! Read & post comments! Write a review! >>


Evangel Parable Christian Bookstore
201 SE 6th St.
5414765125


Nick & Kristin Sorani
First Friday Art Night

Come and meet Nick and Kristin Sorani at Evangel Parable Bookstore. Nich is the author of "Happily Ever After". Why couples plateau after marriage and how to get unstuck" Kristin will be sharing her distinctive soprano voice and offering a variety of music including her original songs, worship favorites and some Broadway classics. Come and join us!
Come inside! See more photos! Read & post comments! Write a review! >>


Heartsong
224 SW 6th St
5414716394


Aura Photography & Book Signing
First Friday Art Night

HeartSong will be featuring two powerful women. Reverend ShaRon will be doing Aura Photography. She will take an Auric Photo for you to take home and will explain its meaning. The cost is only $20. Reverend Vajra Ma will be signing her insightful and informative new book, "From a Hidden Stream: The Natural Spiritual Authority of Woman", only $13.50. Both are ordained Ministers, respected teachers and spiritual counselors. Come by and meet these phenomenal women!
Come inside! See more photos! Read & post comments! Write a review! >>


Elegance Lamps & Lighting
321 SE 6th St
5414760570


Hellgate Cellars ~ Wine Tasting
First Friday Art Night

Don Stevens from Hellgate Cellars will be pouring the gamut of wines from their portfolio. Hellgate Cellars is named for the famed Hellgate Canyon on the Rogue River. This river is famous for Whitewater rafting fishing, jet boating and now wine! $10 tasting fee.
Come inside! See more photos! Read & post comments! Write a review! >>


Knockout Dance & Fitness
111 SE G St
5412267001


Zumba Dance Fitness
First Friday (& Saturday too!)

Celebrating our first anniversary and starting a new tradition of offering Zumba Fitness classes to the community of First Friday in downtown Grants Pass! Zumba is an easy to follow Latin inspired dance fitness. Please join us on October First Friday at 10 AM. 5:30 PM. Or 7:30p. Also Saturday Oct. 2nd at 9AM to kick off Art Walk. Wear clothing you can move in, comfortable tennis shoes and bring water. Young Adults are welcome with parental consent.
Come inside! See more photos! Read & post comments! Write a review! >>
Return to Current Art Walk
Legend:


Musical Entertainment


Literary Event


Refreshments Served


Alcohol Served


SALE!
---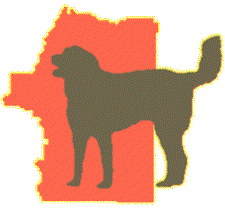 Jo Co Spay Neuter Fund
help us help them


---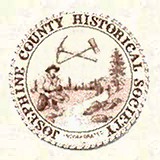 Don't know much about history?
Visit the Josephine County
Historical Society!
---
Southern Oregon
Business & Pleasure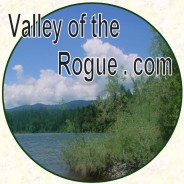 Events & Celebrations
Arts & Entertainment
---