Grants Pass' Roving Gallery Party & Art Walk
---
>> Return to This Month's Artwalk
First Friday ~ November, 2010


The Firehouse Gallery
214 SW Fourth Street
5419567339

Eloise Larson
Sitting Still

Larson displays black-and-white expressions of reality using non-representational paintings, monotypes, charcoal, and gouache on paper.

In the Community Exhibits Room: Digital Photographic Collage by Susan Jordan.


Gallery One
229-B SW G St.
5414791218

Artist To Be Arranged
Untitled Exhibit

A long-time resident of Grants Pass and a naturalist of the Pacific Northwest, Judith draws her interest from the area and people around her home. Her work for this showcase is taking a new twist — while she mostly does serious wildlife paintings, these paintings are more whimsical, colorful, and priced more affordably.

Judith's showcase runs November 5th through the 20th.


Grants Pass Museum of Art
229 SW G Street
5414793290

Various Artists
American Art & Culture of the 1940s

Visit the museum to see how life was in the 1940s with art that takes you back in time.

Mark your calendars for the museum's Fall Film Series. All films begin at 7pm.

Nov. 9: Vermeer
exploring the art of his genius
Nov. 23 "Girl with the ear piercing"
The story of this famous painting by Vermeer
Dec. 7 "Picasso/ Rothko"
A personal view of these artists from the BBC series, "The Power of Art."

Free! (Donations appreciated)


Grants Pass Arts & Fair Trade
229-A SW G Street
5414720643

Carol Armstrong
Paintings

The Homegrown Gallery will feature the paintings of Carol Armstrong during November. Carol is a "romantic impressionist" incorporating a magical blending of realism and fantasy into her paintings. Carol works in acrylic and watercolor and will be offering both framed and matted work for your enjoyment.

Also available will be copies of "Visions of the Flying Artist," the memoir of Medora Nankervis.

Emily Nuckles will provide music for the evening.


The Glass Forge
510 SW G Street
5419550815

The Glass Forge
Glass Blowing demonstrations

There is always something new to see at the Glass Forge! In November the Glass Forge will be doing demonstrations for your viewing pleasure.


Rogue Coffee Roasters
237 SW G Street
5414766134

James Taylor / Heather Linnemeyer


Rogue Coffee welcomes back "Now and Then Trio" Art Linnemeyer, Adam Miller, and Heather Linnemeyer. Heather is also one of our featured artists, along with James Taylor who will display black and white photography.


La Bella Casa Design
212 SW 6th St
5414729292

Janise Pratt
Pottery

Don't miss this opportunity to see some outstanding pottery by a local talent. Janise was born and raised in Southern Oregon and finds her inspiration in the natural beauty and grandeur that surround us here. As her pieces take shape they seem to take on their own flow and personality. You will be as excited as we are to see them.


Sandi's Candies
145 SW G Street
5419559112

Danielle Glarum & Mary Sheard
Unique Designs from G.G. Sugarplum's Bakeshop

Sandi's Candies is pleased to welcome Danielle Glarum and Mary Sheard, owners of G. G. Sugarplum's Bakeshop, as our Artists of the Month. They create unique designs for celebration cakes and Wedding Cakes. Stop by Sandi's and see a special tiered cake on display, as well as edible party-favor cookies and free mini cupcakes for tasting!

G. G. Sugarplum is having a drawing for one of their tasty treats; stop by and see how to win.


Heartsong
224 SW 6th St
5414716394

Judy Davidson
Grandmothers Council the World

Paintings inspired by the book, coinciding with the showing of the documentary The Grandmothers Speak on November 6 at the Rogue Theatre. We will be hosting a meet and greet for the film with Grandmother Aggie, chairperson for the 13 Indigenous Grandmothers Council. We will also have Kathy Kali offering "Prosperity Coaching" for $10 and giving free gifts to participants.


Chuck King Jewelers
221 SE 6th St
5414763777

Wally Coleman
Untitled Exhibit

Wally has steadily developed his art and music since he was a teenager. His first serious attempts at art were paintings and sketches of horses. He later turned to pencil sketching of trees, barns, and landscapes. It was not until the last five years that he turned his attention to pastels, and has since found this medium to be the most rewarding. Wally resides in Grants Pass with his wife Nancy, who is also an artist.
The Wiseman Gallery
3345 Redwood Highway
5419567339

Students of RCC Medford/Riverside campus
The Light and the Dark

RCC Student Exchange Exhibit

Artwork from students at the the Medford Riverside campus will be displayed at the Wiseman Gallery. Artwork from the Grants Pass Redwood Campus will be displayed at the RCC-SOU Higher Education Center in Medford.

In the Annex, Nov 16 - Dec 9, Student Holiday Show & Sale.


Grants Pass Library
200 NW C St


Art Students from Grants Pass High School


About a dozen students will display their work in a variety of media. Open mic for musicians, poets, and other performing artists.


Aquarius Books
528 NE E St
5414794000

Karen Jordan / Marianne Moskowitz


Celebrate the season with an outstanding line-up of extremely talented individuals. Aquarius has the exquisite works of two wonderful artists, each bringing their unique expressions of creativity into form.

Coach Louise Rouse and author Dixie Owens will each be signing copies nd sharing excerpts from their new books.

Be sure to visit with Diva Diana as she offers samples of her botanical beauty care products from Switzerland.
Other Items of Interest
to First Friday Art Walkers, Downtown Visitors, and Evening Shoppers!
The following merchants aren't presenting art exhibits this month, but they're staying open on First Friday in support of Art Night, and have some other really incredible things to offer!


Oregon Outpost
147 SW G Street
5414712918


Made with Love!
First Friday Art Night

Aaron, from Made With Love Country Kitchens, will be at Oregon Outpost. He will be sampling some of his newest products — Cherry Cola Cupcakes and Pumpkin Sour Cream Pancakes. He's also going to have samples of his soup.

Ryan will be pouring complimentary samples of wine from the Willamette Valley, including the holiday favorite - Oregon's Nog!
Come inside! See more photos! Read & post comments! Write a review! >>


Plaza Sewing & Vacuum
311 SE 6th St
5414795757


The Rogue Brass Quintet
First Friday Art Night

The staff has prepared a wonderful new window display for your pleasure on First Friday Art Night. The Rogue Brass Quintet — Bill Sheperd, Randy Yoshba, Fred Holman, Mark Coffman, and T. Lund — will be playing in front of the store. There is a 15% discount from 6 to 9 pm, so get those holiday sewing needs now!
Come inside! See more photos! Read & post comments! Write a review! >>


Elegance Lamps & Lighting
321 SE 6th St
5414760570


Not Any Port in a Storm
First Friday Art Night

To kick off the Holiday Season, Alan Southwick - Columbia Distributing will be pouring a wide variety of ports. Not just for special occasions, Port is especially warming on a cold night. Also check out the Wine Tree — it's full of bargains! Tasting fee $10.
Come inside! See more photos! Read & post comments! Write a review! >>
St. Vincent de Paul
132 SE H St
5414765137


Toys & Dolls
Through November

On display will be a remarkable collection of dolls and toys, old and new — some in their original boxes. All are for sale and will be available for one month. Our display includes beautiful collectors' dolls, much loved babies in new garb, soft cuddly animals, Barbies, furniture — even a car! Do your Christmas shopping early.
Come inside! See more photos! Read & post comments! Write a review! >>


The Redwood Tower
306 NW 6th Street
5414175263


My Favorite Place to Be
First Friday Art Night

Joining us will be Steve Laible, author of "My Favorite Place to Be: A Bedtime Storie featuring Stevie Tenderheart," a delightful story about a boy who loves his bed and imagines what would happen if he could take it with him everywhere.
Come inside! See more photos! Read & post comments! Write a review! >>
Return to Current Art Walk
Legend:


Musical Entertainment


Literary Event


Refreshments Served


Alcohol Served


SALE!
---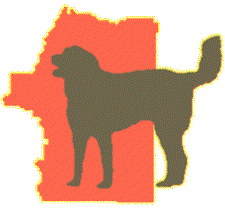 Jo Co Spay Neuter Fund
help us help them


---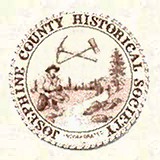 Don't know much about history?
Visit the Josephine County
Historical Society!
---
Southern Oregon
Business & Pleasure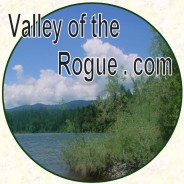 Events & Celebrations
Arts & Entertainment
---