Grants Pass' Roving Gallery Party & Art Walk
---
>> Return to This Month's Artwalk
First Friday ~ August, 2010


The Firehouse Gallery
214 SW Fourth Street
5419567339

Over 100 Regional Artists
62nd Southern Oregon Art Show

This historic community art show features professional, amateur, and youth entries in watercolor, oil and acrylic, fiber, printmaking, 2-D mixed media, photography, ceramics, sculpture, drawing, and pastels. Awards are given in each category.


Gallery One
229-B SW G St.
5414791218

Wayne Brickey
Featured Artist ~ August 6 - 20

Wayne is resourceful and inventive with his use of material, working natural elements into his earthy designs, such as horsehair, antlers, stonework, and woodwork. Wayne will be demonstrating his pottery throwing techniques and encourages the public to give it a spin on the wheel!


Grants Pass Museum of Art
229 SW G Street
5414793290

Randy Johnson
Directed Chaos

July 20 - August 27 The hybrid paintings of Randy Johnson. Directed Chaos are paintings that are pure abstractions: compositional gems found within larger fields of chaotic disorder.


Oregon Outpost
147 SW G Street
5414712918

Carol Kirkland
Creative Pocket Purses

Local Artist Carol Kirkland will be joining us at the Oregon Outpost. She will be showcasing her creative pocket purses, all handmade and reasonably priced.


Heartsong
224 SW 6th St
5414716394

Gordon Bowen
Lathe Wizardry

Gordon has been working with wood and other materials for years and has honed his skills with the lathe since retiring from the U.S. Air Force in 1993. This evening he will be making pens and wands (and maybe other things!) on his mini lathe. Maybe he can make something special for you?
St. Vincent de Paul
132 SE H St
5414765137

JAA Member Artists
Josephine Artists Association

The purpose of the Art Association is to promote development and interest in the arts for members and the community. There will be paintings in a variety of media and subject matter to enjoy, so stop by and see some wonderful art by our local artists!
The Wiseman Gallery
3345 Redwood Highway
5419567339

Marcia Middleton
Water World

July 12 - August 26 Middleton creates gestural investigations of the swimming world locked in a drop of pond water. Her colorful, abstract mixed-media paintings are filled with quasi biological forms and the energy harbored in this tiny enviroment.


Grants Pass Library
200 NW C St


Kelly Cuccaro
Paintings

Kelly's art is a mix of acrylic, watercolor, and gouache. Her inspiration comes from many different aspects of life, including landscapes, people, still life, and most importantly imagination.
Iguana Comics & Gifts
329 NE 6th St>
5414749730

Chris Jimenez, aka Christopher Stormwill


Previously featured black and white acrylic on canvas and a few new pieces. Inspired by comic, graffiti, and tattoo styles, he aims to bridge he gap between these arts. He's developed his own kind of trademark colors, style and technique to contribute to the urban underground art culture.
Return to Current Art Walk
Legend:


Musical Entertainment


Literary Event


Refreshments Served


Alcohol Served


SALE!
---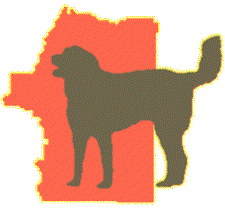 Jo Co Spay Neuter Fund
help us help them


---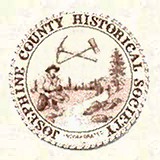 Don't know much about history?
Visit the Josephine County
Historical Society!
---
Southern Oregon
Business & Pleasure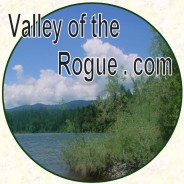 Events & Celebrations
Arts & Entertainment
---
* In Grants Pass, most "First Friday" art exhibits continue to be
displayed all month long, so come back often and enjoy!
* More art next month too!