Danielle Glarum & Mary Sheard
Unique Designs from G.G. Sugarplum's Bakeshop


Sandi's Candies is pleased to welcome Danielle Glarum and Mary Sheard, owners of G. G. Sugarplum's Bakeshop, as our Artists of the Month. They create unique designs for celebration cakes and Wedding Cakes. Stop by Sandi's and see a special tiered cake on display, as well as edible party-favor cookies and free mini cupcakes for tasting!

G. G. Sugarplum is having a drawing for one of their tasty treats; stop by and see how to win.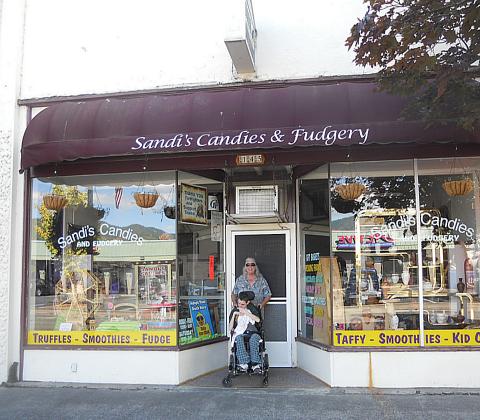 Sandi's Candies
145 SW G Street
5419559112